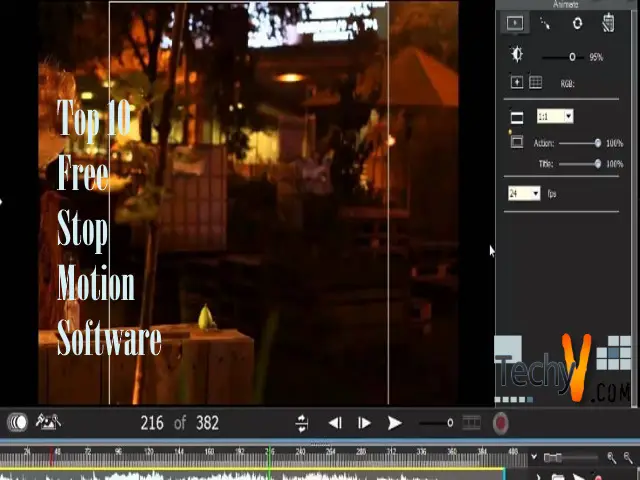 Stop motion is a technique used in animation. It involves manipulating physical objects, which creates an illusion of motion with stop motion software. You can give live motion to static images using motion software. It helps you to animate images. Bring life to static objects when you play frames in the sequence. It shows the movement of images.
1. Heron Animation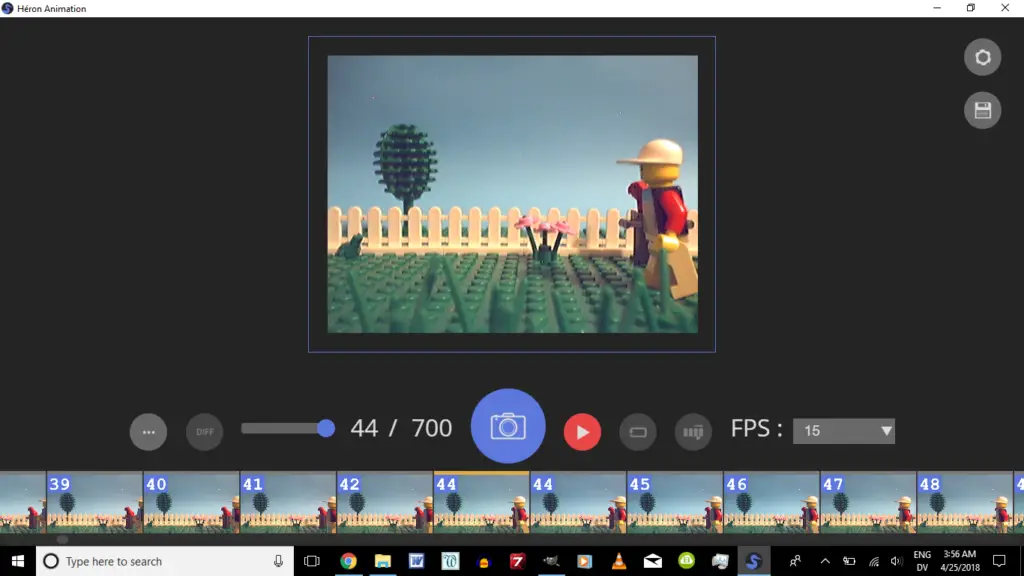 Heron Animation has an easy-to-use interface that allows you to preview your animation before you finish it. This free stop motion software allows you to take pictures and assemble them into animation. The instant playback feature allows you to watch the last few frames as you need. The onion skinning feature allows you to position objects more accurately—export video as MP4 or MOV format. Keyboard shortcuts are available for you to take pictures quickly. Quickly move through your animation using keyboard shortcuts. This software works on many platforms like Windows, Mac OS, and Linux. This software is compatible with many webcams.
2. MonkeyJam

MonkeyJam is a stop motion software that allows you to capture images using a webcam. Capture images as Jpeg or PNG. Capture image in color or black and white. Number generation for frames is automatic in this software. Adjust the duration at the time of the capture of the image. You can automatically rotate images when you capture them. Preview the entire video or a range of frames using this software. Re-shoot specific frames if you require it. Preview up to twenty-four frames in the capture window. Use X-sheet to save your project and re-open the project to continue your work.
3. Dragon Frame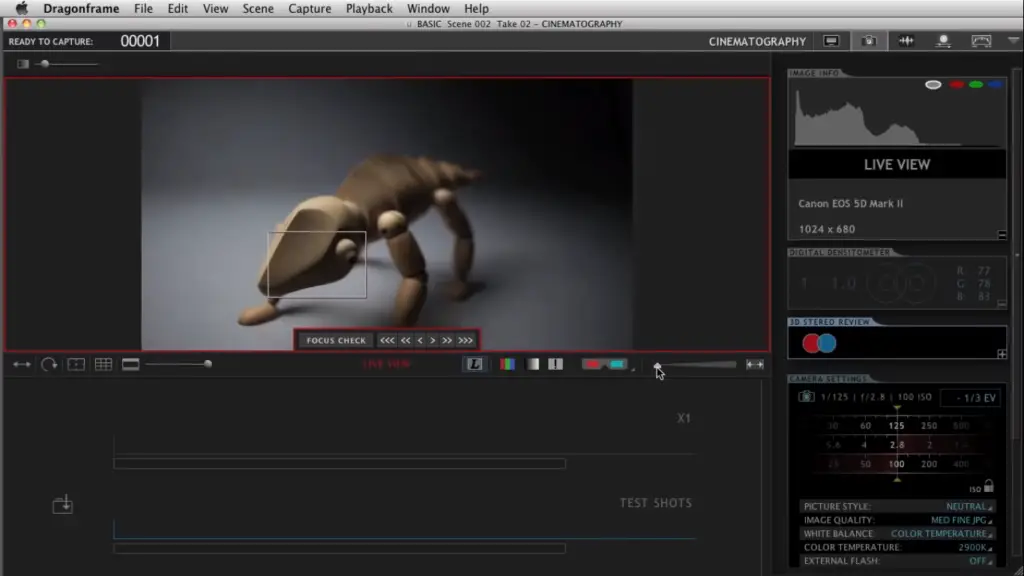 Dragon Frame is a stop motion software that brings animation to life. On-screen tools are available for the precise movement of the film. Camera control tools are available to get the perfect shot. Advanced image review tools are available to edit your film. Import multiple audio tracks to edit them to include in your film. The intuitive graphical interface is available to make advanced camera moves. Use simple keyframes to program animated lighting. Plan your work and track your progress in this software using the X-sheet side panel. Preview path of motion using increment editor.
4. Filmora Pro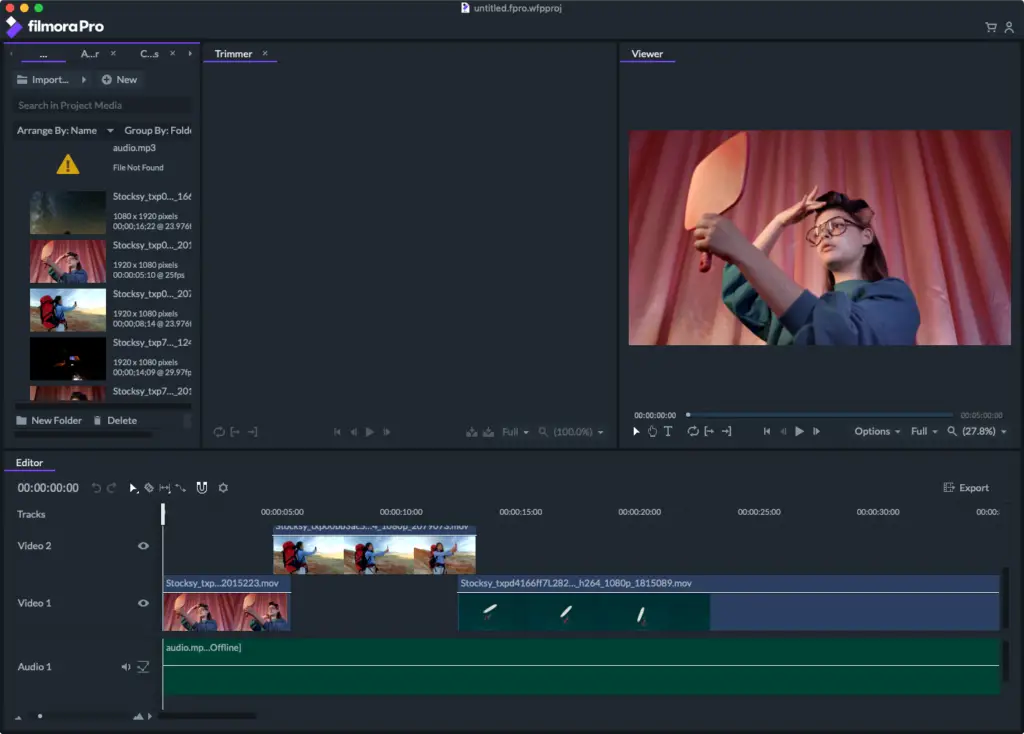 Filmora Pro is a video editing software that helps to accelerate your process of making a video. Refine your footage with precision and make good videos easily. The sound editing feature in this software gives you perfect audio to make your video. An automatic audio synchronization feature is available to replace the original audio with high-quality audio. Normalize the volume of your clips using the audio compressor, which controls the high and low in your audio. Reduce unwanted background noise using an audio noise reduction feature. Customizable animations are available to establish your style of video. Hide parts of your video with custom shapes.
5. Stop Motion Pro Eclipse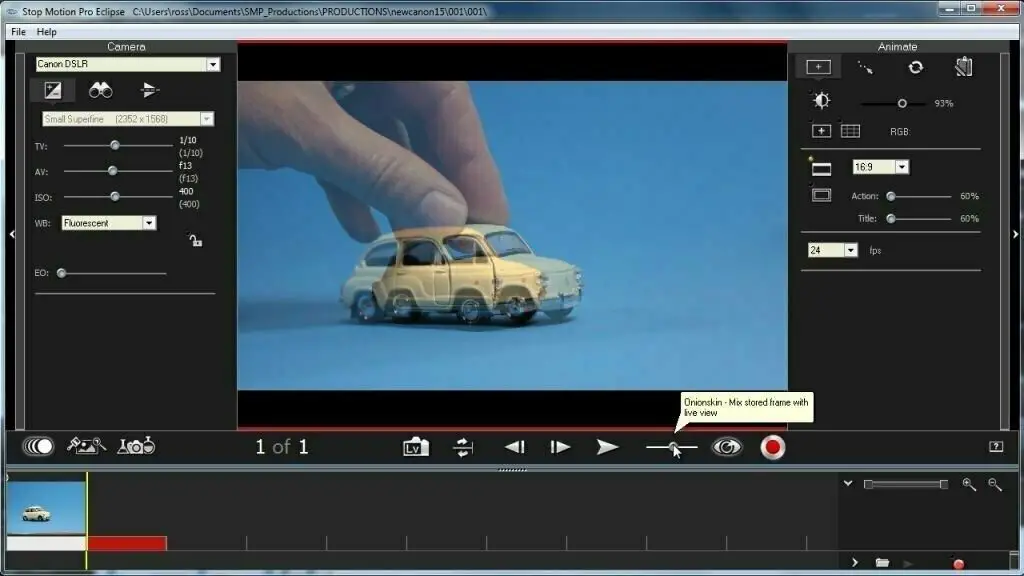 Stop Motion Pro is an animation software that allows you to connect with your camera. Capture the best images using this software. Playback of images up to thirty frames per second is possible in this software. Use markers to plan the movement of images and track them. Recording audio while playing the animation is possible too. Capture multiple frames in a single click. The project management tools in this software have advanced features. You can customize shortcuts to suit your needs. The rig removal tool is a feature that makes your characters fly-in in animation.
6. qStopMotion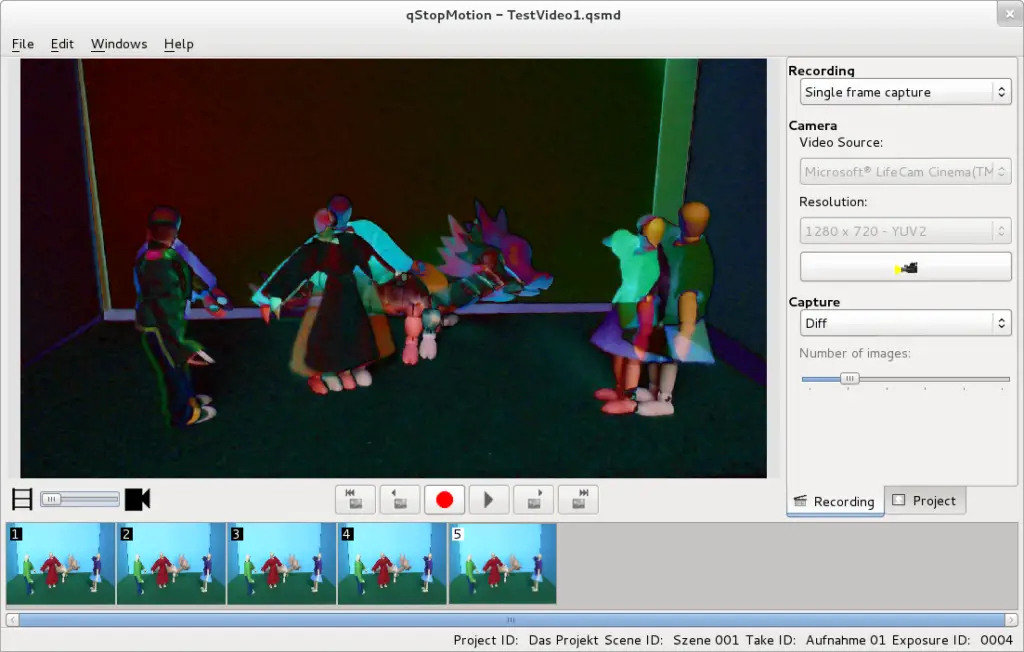 qStopMotion is a stop motion software that has a newly designed user interface. It runs on Windows, Linux, and Mac Operating system. You do not require command-line input from the use in the preference menu. Export animation to different video formats using this software. Divide stop motion projects into single scenes and divide each scene into different admissions that contain different features. Choose the rate at which pictures are repeated and select any video format to export your stop motion project. The onion skinning feature allows pictures to fade in like a shade in your video.
7. IKITMOVIE

IKITMOVIE is a stop motion animation software that provides HD image support for pictures. The rig removal feature allows you to estimate background motion between frames. Add explosions or smoke effects to your video. Stop Motion Green Screen is an option that allows you to add a video or still background to your video. Upload your work to YouTube directly. High-quality sounds are available in this software so that you do not need to search online for any sound you need. Tutorial videos are available to show you how you can use the features of this software.
8. Frames

Frames is a software that helps you create stop motion video. Tell your story using this software. The interface of this software is easy-to-use. It combines illustration and stops motion tools. Capture images in webcam to use in this software or import an entire folder of images. Use the onion skin feature to align your frames to create your stop-motion animation. Capture images with time-lapse. Animate objects and add characters to your video. A Library is available in this software that has background images to add to your work. Zoom images and edit them as you want using Frames.
9. BoinxiStopMotion

BoinxiStopMotion is a stop motion software that is available in the App Store for download. This software has an instant playback feature. Preview your work any time during your animation process. Print your animation in the form of a flipbook using this software. Record audio to include in your project. Import soundtrack from Dropbox or iTunes. Use iPhone as an additional camera when working with the iPad. Use the play button in the earpiece to prevent jerking in your stop motion video. This software makes your video adapt to changing light easily. The white balance option is available for you to adjust the light setting of the video manually.
10. FrameByFrame

FramebyFrame is an application to create stop motion using your webcam. The timeline at the bottom of the display shows your takes. View what you record on the left and view frames on the right. The Scissor button is available to erase unwanted frames. Set the frame rate in any range from 0 to 30. The interface of this software is easy to use. It works with an iSightcamera to make stop motion videos easily. Download this software for free in the Mac operating system.