With the advancement in technology, the demand for technology and features are increasing day by day. Every individual wants their gadgets to be occupied with all the latest features. Gadgets like laptops, smartphones, and tablets are coming with great technologies and today we are going to discuss one of the best laptops of the present time, "The Asus ZenBook 14". This premium laptop launched by Asus is loaded with features and provides you with every basic need that an individual requires from their laptop. Today we will tell you the top 10 features of Asus ZenBook 14 which are as follows:
1. Display
This premium laptop launched by ASUS is World's first laptop to offer a 14" 2.8K OLED HDR display. This laptop has a 16:10 aspect ratio with 2.8K (2880 X 1800) resolution and 0.2 ms response time. It also has a 100% DCI-P3 color gamut. Its OLED display gives you an experience of realism. With such a great display you will have a tremendous experience.
2. Processor
Every laptop becomes worth it if it has a processor that defines its price. This Asus ZenBook 14 has Ryzen 9 5900HX processor. This processor is one of the best processors that is offered in this price range. With such a great processor you will experience a mind-blowing speed and your laptop will work smoothly. You can work on almost every application that requires high specifications to work.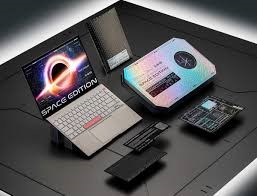 3. 360 Degree Flip
This laptop comes with the unique feature of a 360-degree flip. Yes, you can rotate this laptop as much as you can. This feature makes this laptop different from others. You will also provide a digital pen with which you can convert this laptop into a tablet. Therefore, we can say that this laptop is a multi-function laptop that can be worked both as a laptop and as a tablet.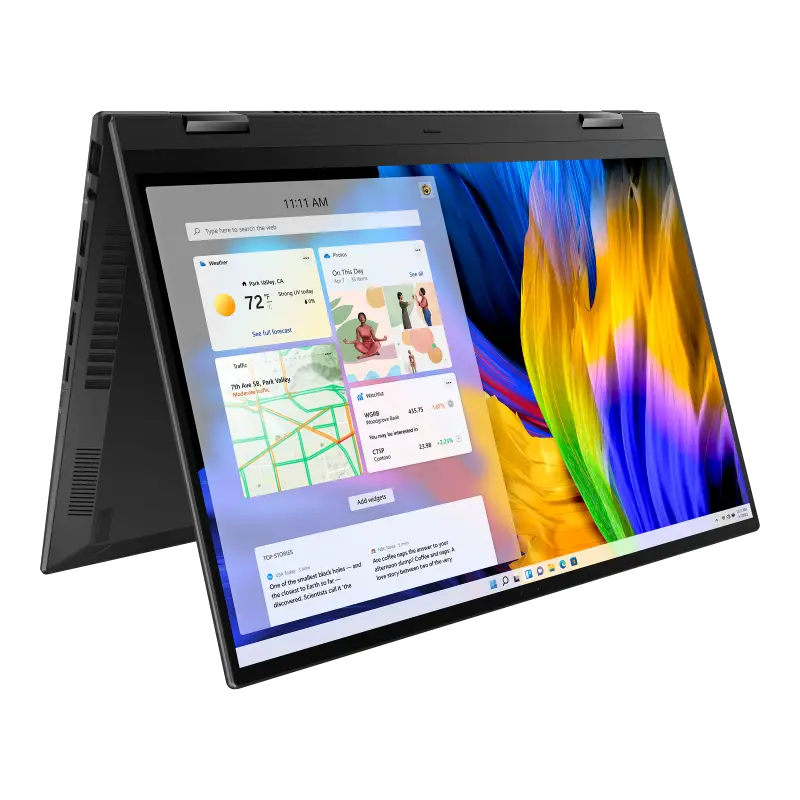 4. Connectivity
Every laptop requires a good connectivity option to function properly, and this premium laptop also provides you with almost every connectivity option that a laptop requires. You will get one micro-SD card reader, one audio jack, one USB 3.2 Gen 2, one HDMI port, and one USB-C 3.2 Gen 2. Therefore, you will get almost every necessary port required for normal functioning.
5. Software
This laptop is bundled with almost every latest software. You will get the latest version of Asus Software including My Asus and ScreenXpert. My Asus software hosts a collection of handy Asus Apps and tools that helps you to know more about this ZenBook whereas ScreenXpert is a multi-screen organizer app that allows you to provide seamless organization on any externally connected monitor with great efficiency.
6. Powerful And Immersive Sound
This Asus ZenBook 14 has a premium sound quality which has been certified by Harman and Kardon. It offers you a great immersive sound quality that is crystal clear and powerful. This stereo is one of the best stereos that is offered by the laptops of this range.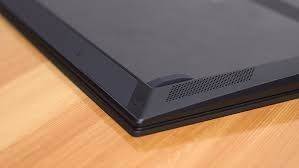 7. Thoughtful Design
In the present time, every individual is looking for some uniqueness and the latest technology. Keeping this perspective in mind, the company has made this laptop loaded with unique features. You will get a fingerprint login sensor and a full-sized LED illuminated Numpad. These features make this laptop unique as well as improve security.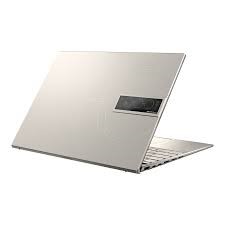 8. Features To Watch
All the above qualities of this laptop are the ones which are usually highlighted but the ones which make this laptop worth its price are features like 16GB ram with AMD Radeon graphic card, it comes with Windows 11, it has dual–fan cooling system, high-speed SSD up to 1TB, 70% reduced blue light to take care of eyes, and now it comes with adobe creative cloud as well.
9. Mobile And Versatile
One of the most asked qualities that every individual generally prefers is that their laptop must be easy to carry. This Asus ZenBook 14 weighs only 1.4Kg and is 15.9mm slim. Therefore, this laptop is very easy to carry and versatile as well.
10. Price
Now comes the main part that every individual is waiting for. This premium laptop comes with a price starting from 1,10,000 rupees. Many users may find this pricing a little expensive but believe me with such good specifications and features this laptop defines its price. And generally, you can buy this laptop at a price near 90K after using offers provided by the company.
These were the top 10 features of this premium laptop. If you find some more of them, do let us know about them on DISQUS.