We are frequently astounded by the speed of the latest computer or smartphone, yet supercomputers that perform the world's most bizarre calculations will always outperform our rudimentary consumer equipment.
They provide a high level of performance, allowing governments and companies to address challenges that would be impossible to solve with traditional computers.
Today's supercomputers are designed to handle AI (artificial intelligence) workloads. Supercomputers assist scientists in discovering more robust building materials and investigate human proteins and cellular processes at an extraordinary level of detail, in addition to weather forecasting, climate research, physical simulations, and oil and gas exploration.
1. Fugaku
Fugaku is an extensive range supercomputer housed at Japan's Riken Center for Computational Science in Kobe. It began development in 2014 as the successor to the K computer and will be released in 2020. It takes its name from an alternate moniker for Mount Fuji. In the June 2020 TOP500 list, it became the world's fastest supercomputer.
2. Summit
Summit, also known as OLCF-4, is a supercomputer constructed by IBM for use in the Oak Ridge Leadership Computing Facility (OCLF), a facility of the Oak Ridge National Laboratory. It is capable of 200 petaFLOPS, making it the world's fourth-fastest supercomputer. The Summit supercomputer allows scientists and researchers to handle hard jobs in energy, artificial intelligence, human health, and other study areas.
3. Sierra
Sierra, also known as ATS-2, is a supercomputer developed for the Lawrence Livermore National Laboratory and used as the second Advanced Technology System by the National Nuclear Security Administration. It is largely used for predictive applications in stockpile management, assisting in ensuring the safety, reliability, and efficacy of nuclear weapons in the United States.
4. Sunway TaihuLight
The Sunway TaihuLight is powered by 40,960 SW26010 manycore 64-bit RISC processors designed in China and built on the Sunway architecture. According to the TOP500 listings, the Sunway TaihuLight was the world's fastest supercomputer for two years, from June 2016 to June 2018. In June 2018, IBM's Summit broke the record.
5. Juqueen
IBM's JUQUEEN was a Blue Gene/Q system supercomputer. JUQUEEN was Europe's fastest computer and ranked fifth on the TOP500 list of the most powerful supercomputers. It was also one of the most energy-efficient systems in the world at the time, ranking fifth on the Green500 list.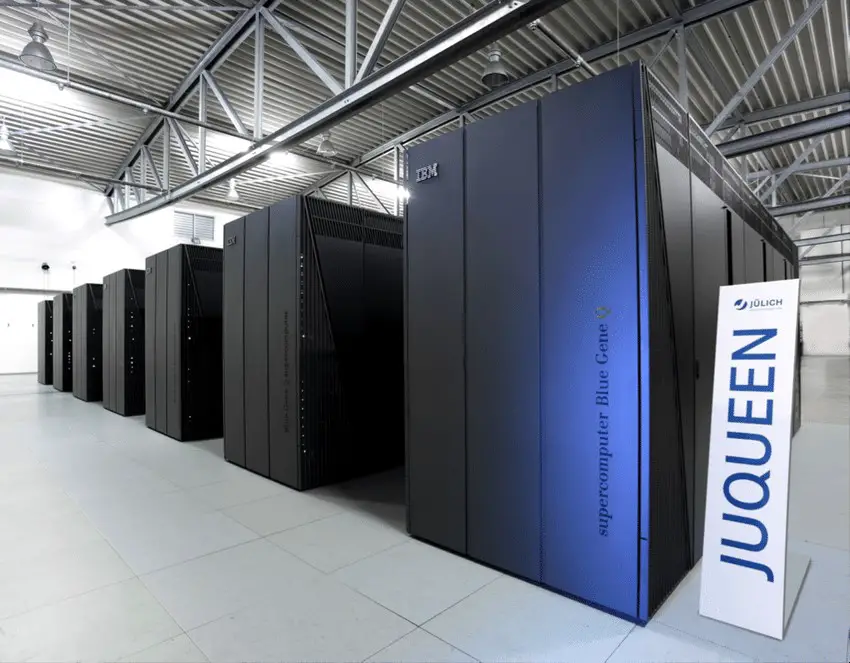 6. Frontera
Frontera is the world's fastest academic supercomputer, focusing on computations for academic researchers. Frontera is the outcome of a board collaboration. The National Science Foundation (NSF) provided initial funding for Frontera for $60 million. Frontera has two computing subsystems: one focuses on double-precision performance and the other on single-precision stream-memory computing.
7. Piz Daint
Piz Daint is a supercomputer at the Swiss National Supercomputing Centre named after the Swiss Alps mountain Piz Daint. Until the end of 2015, it was placed eighth on the TOP500 list of supercomputers, higher than any other supercomputer in Europe. Piz Daint's computer capability is 7.8 PFlops, which translates to 7.8 quadrillion mathematical operations per second.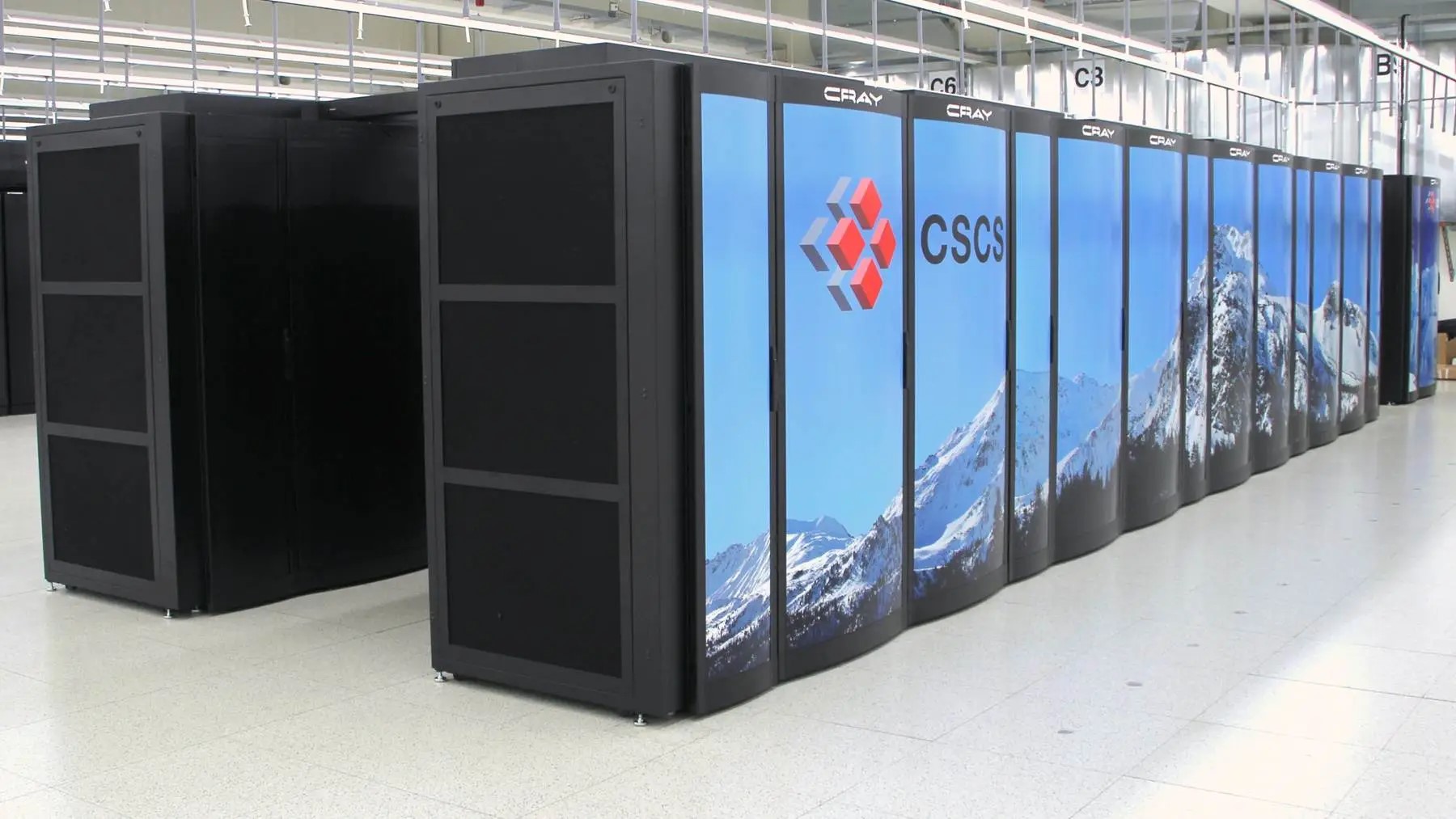 8. Trinity
Trinity is a United States supercomputer created for the Advanced Simulation and Computing Program by the National Nuclear Security Administration. The ASC program's goal is to simulate, test, and maintain the US nuclear stockpile. Trinity was constructed in two stages. The first stage used the Intel Xeon Haswell processor, while the second stage increased performance significantly by using the Intel Xeon Phi Knights Landing Processor.
9. AI Bridging Cloud Infrastructure
The AI Bridging Cloud Infrastructure (ABCI) is a University of Tokyo supercomputer that will be used for artificial intelligence, machine learning, and deep learning. ABCI will be available to Japanese firms, small businesses, and researchers, reducing their reliance on international cloud computing providers like Microsoft and Google.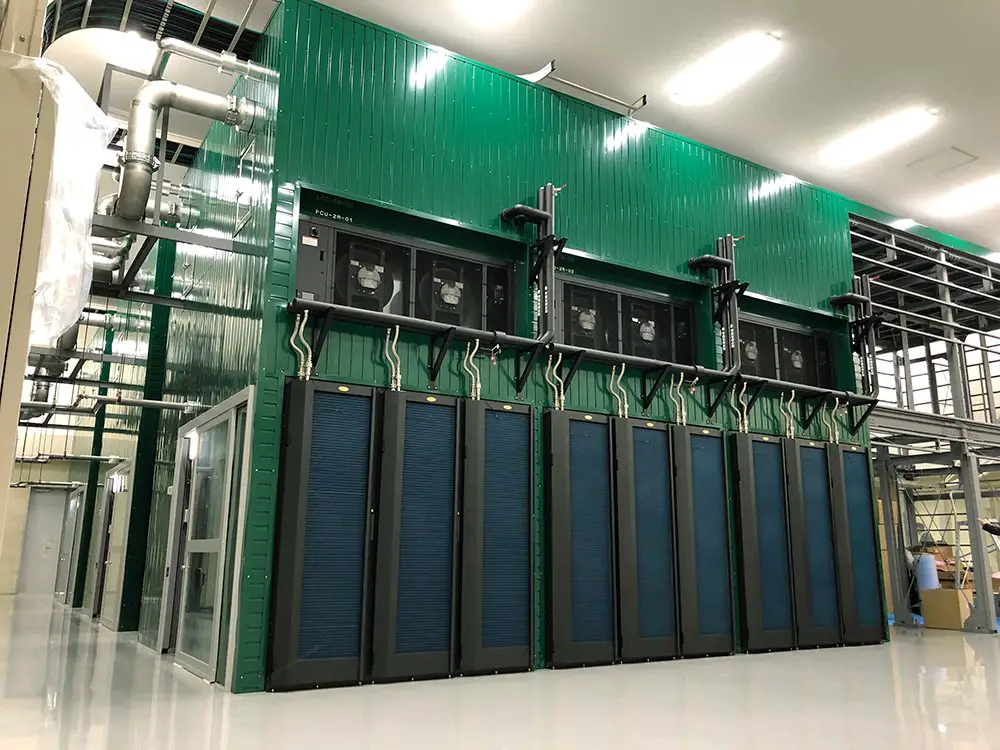 10. SuperMUC-NG
SuperMUC was a supercomputer at the Bavarian Academy of Sciences' Leibniz Supercomputing Centre (LRZ). It was kept at the LRZ data centre in Garching, near Munich. It employs Aquasar, a new kind of cooling created by IBM that uses hot water to cool the processors. According to IBM, this design saves 40% of the energy required to cool a comparable machine.