HP Spectre 360: HP laptop has always been the best and this, of course, is no different. It has a slim profile and has the latest generation hardware. It offers a spec sheet to similar to Dell XPS 13. It is one of the well-designed laptops. It has a 13.3-inch touchscreen display and screen resolution of 2560x 1440 pixel. It can be rotated completely, thus can be used as a tablet and also has a flexible hinge.
Dell XPS 13: It has been one of the most popular XPS lineups. Its Xfinity display steals the show, making it an automatic choice. The body structure of the laptop is made up of machined aluminum with glass pad and carbon fiber palm rest.it is powered by 5 generation Intel Core i5 processor and amazing battery life that can last long i.e. more than 10 hours between charges. Its exceptional features, makes it must in our list.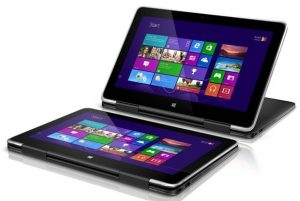 Apple MacBook Air 13: it is one of the best laptops that serves as all-purpose everyday machine.it has all reason that would make you surely fall in love with you. It is known for offering the best quality keyboard and trackpads in the market. It is powered by 5 generation Intel Core i5 processor coupled with 256 of PCle-based flash storage and 4GB RAM. A single charge goes beyond 11 hours, making it one of the best.
HP Envy 14-joo8tx: Envy series by HP gives you a perfect balance between portability and performance and same legacy is carried by HP Envy 14-joo8tx.it is a lightweight body of 2kg and has 14-inch display.it has a storage capacity of 1TB of HDD, Intel Core i7 processor and 12 GB of RAM. It gives you amazing gaming experience as the graphics are handled by Nvidia GeForce GTX 950M 4GB DDR3 GPU.
Asus UX305LA-FB055T: It is a powerful Ultrabook added to the Asus lineup. It has 6-cell battery onboard providing 12 hours of on-time. It is one of the lighter laptops that weighs 1.3 kg. It has 5th next generation Intel Core processor, 8 GB ram and uses M.2 512GB SSD.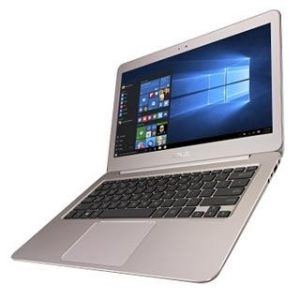 Lenovo Z51-70: It is ideal for ThinkPad's keyboard lovers. It is 15.6-inch work device, powered                        by 5th generation Intel Core processor and features 8GB of RAM. It weight around 2.3 kg, has AMD GPU    onboard and AMD TROPOXT2 that comes with 4GB DDR3.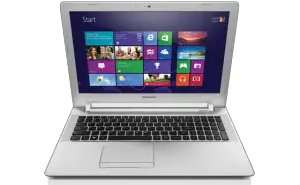 Asus X555LJ XX132H: it is powered by 5th generation Intel Core processor with 8 GB of RAM. It features 15.6 inches with a screen resolution of 1366×768 pixel.it has 2gb of DDR3 VRAM along with Nvidia GeForce GTX 950M GPU.
HP Pavilion 15-ab032tx: It has a 15.6-inch display and uses 5th generation Intel Core processor. It features 2 GB of Nvidia GeForce 940M on board which gives you good gaming experience both in high and low settings. It also features 1 TB storage drive.
Asus UX305FA: It is one of the lightest Windows device weighing just 1.2 cm thin. It has fanless Intel Core M processor which is good enough to handle full HD display. It gives you good viewing angle as uses LED panel. A single charge can last up to 10 hours. It flaunts a very sleek look with a 13.3-inch display.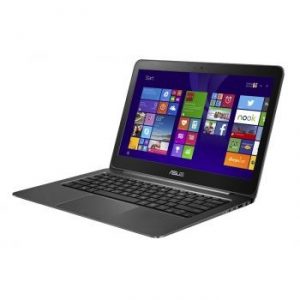 Lenovo Yoga 500: the lightest laptop to have hit the market in the long run. It follows the 360-degree rotation without any changes in the hardware. It comes with Intel i5 and a 4GB RAM and a 1080p display. The initial release is of a 14inch one.