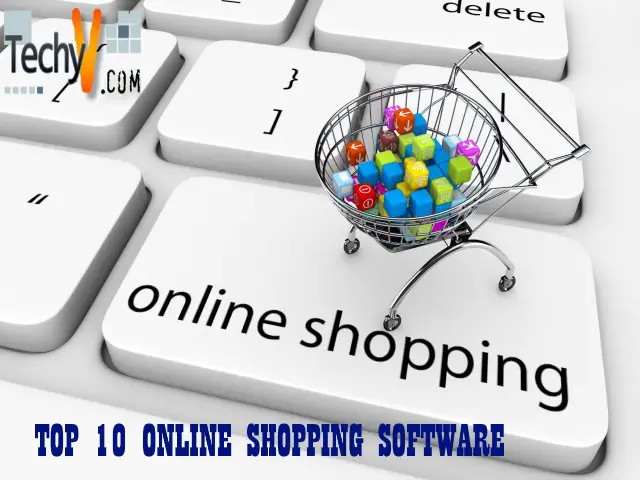 Online shopping platforms are becoming popular in recent days as everyone feels that such platforms are convenient for shopping. It saves time and gets many offers for customers. Online shopping is a form of electronic commerce where customers can buy goods directly from sellers. Customers can search for the products on the internet using mobile phones from anywhere.
1. Shopify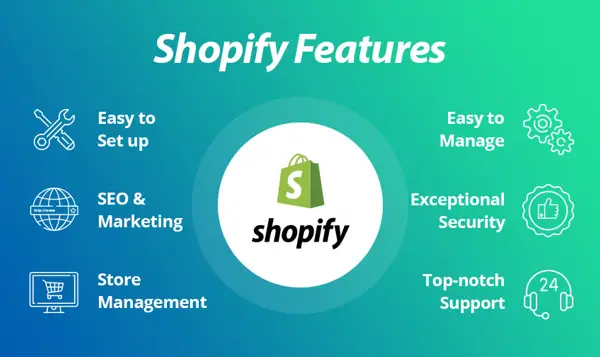 Shopify is an online shopping software that helps to bring your business online. Powerful tools in this software will help sellers find customers easily. Any seller can move their retail store online using this software. You can transfer your business from any e-commerce platform to Shopify easily. Set up your business using this software with the help of an expert.
2. BigCommerce

BigCommerce is an eCommerce website that offers online shopping services. This platform is secure and easy to use. Get your product online in minutes using this software. This software will help customers get a good online shopping experience. This software contains customizable features. View customer data and get insights to improve your business in Bigcommerce.
3. Magento

Magento is an online shopping website that creates an engaging shopping experience for its customers. Get a product tour of all the available products. You can get a free site assessment too. Create content using this interface easily. Upload pages quickly and personalize some segments for customers. This software uses drag and drop tools to create content and launch it.
4. WooCommerce

WooCommerce is an online shopping platform built on WordPress. You can start a new store or expand your store easily using this software. Payments are secure in this software. You can configure shipping options and use extensions to extend the functionality of your store. This software is scalable, and you can integrate it with any service.
5. Squarespace

Squarespace is an online shopping platform that gives you a free website trial to start using this software. This software offers website templates that you can choose to create your online shopping website. You can choose the font and color of your website. This platform even contains an online tool to help you make a logo for your website. You can set up appointments with Squarespace if you want to sell services.
6. Wix

Wix is an eCommerce website that allows you to sell your products by creating a store. Watch a video on how this application works by viewing the website. This software contains advanced business features that will allow you to launch and run your store successfully. This platform contains nearly five hundred online store templates. Customize your design of a website and add products easily. Add a payment provider and set up shipping to run your online shopping platform.
7. Big Cartel

Big Cartel is an online shopping store for artists and makers. Build a store online to sell your work. Run a creative business using this e-commerce platform. Choose an affordable monthly plan to fit your needs. Sell five products free and pay monthly to sell fifty products. The themes in this software are customizable. Offer discounts and run promos using this software.
8. Salesforce

Salesforce's online shopping platform helps to connect shoppers from anywhere at any time. Create an intelligent digital commerce experience using this software. Watch a demo on how to use this software. Try this software for free. This software is easy to use on mobile. This platform has a responsive design and offers one-touch payment services. Merge digital commerce with social channels like Facebook.
9. Volusion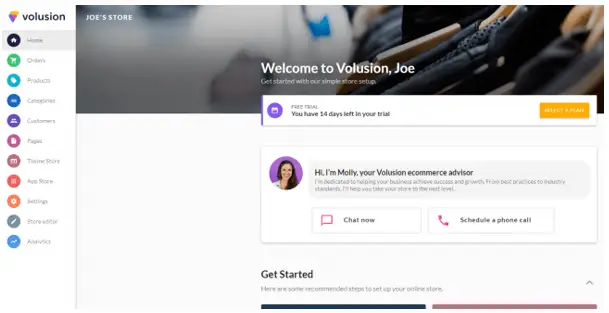 Volusion is an e-commerce website for everyone. Sell everything online and try this software for 14 days free. Create your store, sell your products, and grow your business on this platform. Get help from the support team if you require help in using this software. Sell your products and manage inventory easily using this software. Collect payment easily and add advanced functionality to your site easily.
10. 3dcart
3dcart is an online shopping software that will help you to sell your products and grow your business. This software will increase visitors and sales for you using its search engine optimization feature. Start using this software on a 15-day trial. You can cancel your trial period at any time. This software provides real-time shipping and contains credit card processing capabilities.