eBooks are a great alternative to traditional books. They are cheaper, as they do not cost anything for distribution, or printing. eBooks weigh nothing. They are easier to carry and access. If the eBook is available on the public domain then they are free of cost too. Some people might argue that you do not get the feel of turning the pages of a book in an eBook. Well, that is not a problem anymore. Kindle gives you the feel of a page, also you can adjust the screen light, to make it less straining on the eyes.
In an eBook management software, a reader looks for the comfort of a bookshelf. Organizing all your books, bookmarking them. You get it all and carry the whole virtual bookshelf along with you. You do not need a different device for most of these eBooks software. You can download the software on your PC or MAC. So here are the top 10 eBook management software –
1. Calibre
It has an advanced feature of eBook searching and sorting. You can download all the metadata like title, author, publication, ISBN. It is an eBook editing and management software where you can also transfer the eBook from one device to another. It has a backup library to restore all the books you've read. It is open-source software that is extremely light-weight and fast. One special feature of this software is that it has a Reference mode. The Reference mode displays the current chapter and paragraph number you are reading currently. Calibre is one of the best eBook management software for Windows OS.
2. Kindle
Kindle by Amazon is one of the most popular eBooks devices. You can browse, download, store, and read books on Kindle. It is a touch-screen device and it gives you the feel of a book in your hand. The Kindle app works on Windows, Mac as well as on mobile phones. The best part about this is that there is no need for any extra set-up. You can just log in using your Amazon account. It is a useful software for students as it has flashcards, bookmarks. Notes can be synced to other devices. A unique feature of this software is it has a text-to-speech function.
3. Icecream eBook Reader
You can archive and export your eBooks with this software. It is a no-frill, smart software that supports EPUB, PDF, MOBI, FB2 formats. If you love eBooks and have a huge collection of the same, this one will work the best for you. It has a viewing option where you can arrange your eBooks just like a bookshelf. It has a night mode, best suited to protect your eyes from straining. There is a bookmark feature, a full-screen mode that provides you with the most comfortable reading experience. It has an intuitive scrollbar for navigation and copy, translate, and search functions.
4. Koobits
Koobits will manage your books effectively, and it also supports many eBook formats. It has a highlight and stamp feature making it easier for you to personalize your eBook and remember the important points. This feature is helpful for students who are studying through eBooks. The Extraction feature will help you to extract the content you want by copying it and pasting it elsewhere. With Koobits, you will get a free eBooks section to download. It is an old software yet works well on Windows 10.
5. Adobe Digital Editions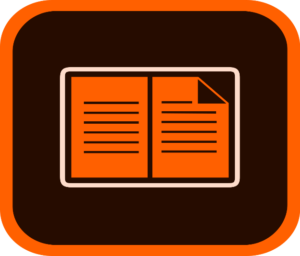 It is easy to use and also organizes eBooks with categories. It is a simple software with a nice design that works with other online eBook stores and public libraries. A drawback pointe out in this software is that it supports only two eBook formats, ePUB, and PDF. It lets you add tags and comments, and it also supports printing. It is a free and open-source eBook reading software. It can transfer to USB connected eReader hardware. It works on Windows OS and can perform library migrations from lower versions to the latest versions.
6. Freda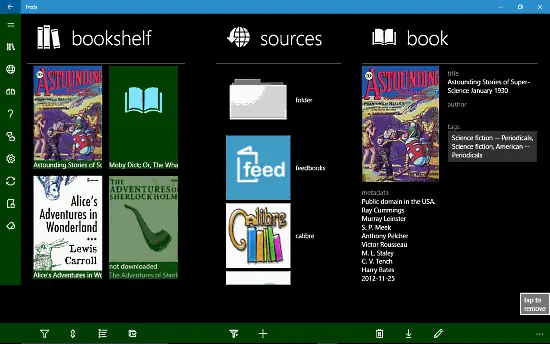 Freda is a good choice for students as it supports bookmarks, annotations, highlighting which is very helpful and makes it easier for students. Yes, there are ads, that is how they are funded, although they will not interrupt your reading. Freda can be considered as a rival to Amazon's Kindle. It supports almost all eBook formats, making it easier to transfer or receive files. It works on Windows and Android. It integrates with online catalogs like Feedbooks, Smashwords, and Gutenberg. What's special about this software is that it connects to OneDrive or DropBox accounts.
7. Alfa eBooks Manager
It is similar to Calibre, which you can make out with the interface. When you open the software, you can see that there is a filter option on the left side, a bookshelf in the middle, and an overview of the details and summary of the book you've selected to read on the right side. The fun part about this software is it has a 3D viewing option, where you can open and browse the books in 3D. It has all the basic features and even more. The information of a particular book can be downloaded from different websites if it is not available on Alfa.
8. eXtreme eBook Manager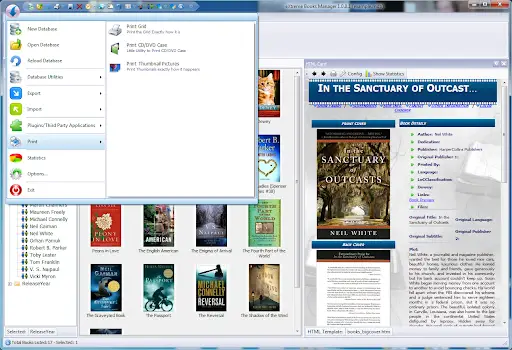 It is compatible with all the latest Windows OS versions. It is an advanced eBook management software, wherein you can get information for eBooks, audiobooks, and physical books. When you work with XML files, it becomes easier to import and export. Just like the other eBook management software, you can organize books according to titles, authors, ISBN, etc. This software can easily be one of the most intuitive, advanced, user-friendly software that can manage the information online and offline too.
9. Sigil
This one is another free and open-source software. It supports .txt, .html, ePUB format, and lets you edit in these formats along with some extra editing features. This software will give you a pleasant experience and isn't as complex as others. It includes code view, book browser, validation results, and WYSIWYG views. It has a table of content editor, along with some basic features. If you are new to the eBooks world, this software will help you navigate your way in the easiest manner without having to worry much.
10. Lucidor
Similar to Sigil, this one is also for the people who are new to the eBook management system. Using the online eBook converter, you can convert files from other formats to ePUB format. There is an advanced search tool, and it comes with a built-in user manual. What's even better is that it has an extension for Mozilla Firefox. With Lucidor, you can search and download different eBooks from the Internet. It does not limit you to read just one book at a time, instead you can open multiple tabs and read eBooks simultaneously.