How many times have you wished to go back in time? Plenty of times in life, for sure, but could not. Things are slightly different in the machine world. It has a backup. With time, as we befriend technology we notice that it is less intricate than the human mind. There is always hope for the retrieval of lost data and erasing the record of unwanted activity or even reversing it.   To make our lives easier we have some helpers we would like to refer to as data recovery software. The data is mostly not deleted; it is just invisible.  The following is a mixed list of paid and unpaid data recovery software that have been creating the buzz for good reasons.
1) Recuva- If you inquire anywhere in the market, online and offline, the best choice will always be Recuva. Recuva is compatible with Vista, Windows XP, and versions 7, 8, and 8.1. It has different modes that possess different features. It has a free version too. It appeals to the layman, as it is very easy and convenient to use. The options are wide. One can look for their deleted files via filters. Scanning can be quick and deep as per chosen. The UI is very friendly. It uses the best, most amazing un-deletion techniques. Hence, Recuva is on the top, undoubtedly.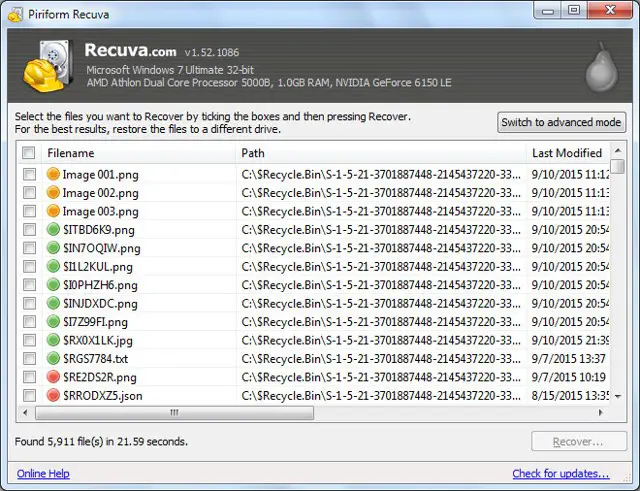 2) Pandora Recovery- the best things in life are always free. This data recovery software is richly armed with features. Pandora is supported by Windows versions up to 10. The wizard is simple. It provides not only the standard search mode but an active surface search too. It gives the option to open the file before you completely restore it. It allows FAT and also NTFS forms of files. The design is very familiar to our usual windows explorer.
3) Wise Data Recovery Software-  It is wise for sure. Apart from being free, it is quick and reliable. It does not slow down the system. The work is simple. You just have to specify the drive. It shows you the extent of file loss. It can scan memory sticks too. The software is compatible with most OS. It does not offer much, though.
4) Glary Undelete– It does not provide the advanced scan mode. However, it is light and simple. It undeletes smoothly and supports maximum file types. The search is drive based. USB drives can be repaired too. Glary Undelete gives some trouble while instaling. Once installed, the job becomes easy. It is known to work with a good range of Operating systems, including the old ones.
5) Puran File Recovery- It gives various options for recovery scan. It has a deep mode and a full scan mode. It also has the usual quick scan mode. It lists all the files that were deleted and could be recovered if you specify the location instead of the file name. This feature is unique and useful. It is also portable and thus saves our time.
6) MiniTool Partition Recovery Software- the Software offers the best solutions in case of the loss of a large group of files. A complete folder or directory can be recovered with its help. Thus, it is a quick tool. You can look for the lost or damaged partition in the drive you last found it in; then restore it.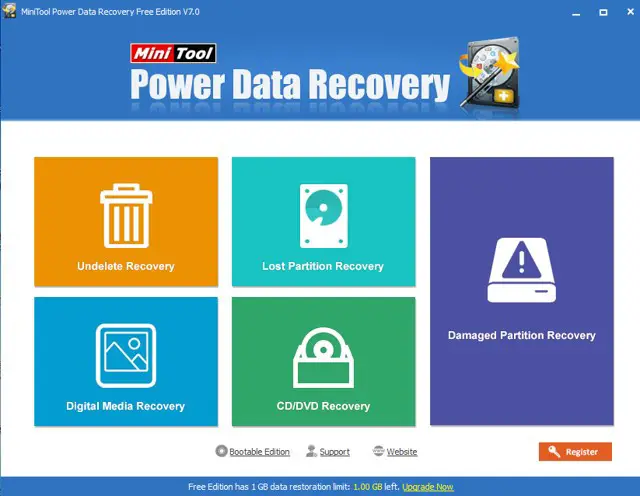 7) Undelete 360- It is aptly named. The performance is appreciable from all 360 degrees of angle. It can track and delete a whole variety of file types. It allows opening the file before restoring too. Undelete 360 is a clean tool. It takes lesser time to recover files that were lost recently, than the ones deleted a long time back. Hence, it can be considered as a relatively slower tool than the rest of its kind.
8) Free ​- As the name suggests, it is free and it undeletes like a wizard. It is because the interface is very simple. However, it does not support FAT type drive. Although,   it can scan NTFS. Not many advanced features are available in it. It is not free for business purposes. It charges a small fee for commercial use.
9) PCInspector- Much like a police inspector this PC inspector probes deep into the matter. The scanning is slow but sometimes it is worth it. It will resurface files that are buried under the pile of a lot of memory. It can work for any kind of drive and file system. Preview option is available for a few. The interface is not that impressive.
10) PhotoRec- The software is an all-rounder. It supports all file types, works on all drives and installs on the oldest of old operating systems.  However, the interface looks like you are coding in Command Prompt. So it is not that user-friendly. It lacks the ability to just undelete one or two files at a time. It repairs bulk.