Kids these days do not have to play and have fun merely though blocks and online video games. With increasing technology, children make their robots using pieces given in a kit. Such ten cutest and coolest robot droids are listed below for gifting children both a technological awareness and to have fun.
1. ZOOMER DINO:
Zoomer Dino is the best choice of playing a robot present in the shape of a dinosaur. It is ideal for younger and older kids to spend time. Zoomer makes children enjoy through its dance, roar, and chase around. By pulling its tail, it will roam around and spin. The robot toy has a sense of responsiveness and detects nearby objects when interacted. The color of its eyes will indicate its current mood. Using True Balance technology, Zoomer Dino will roam freely around your home and will be great fun for small kids.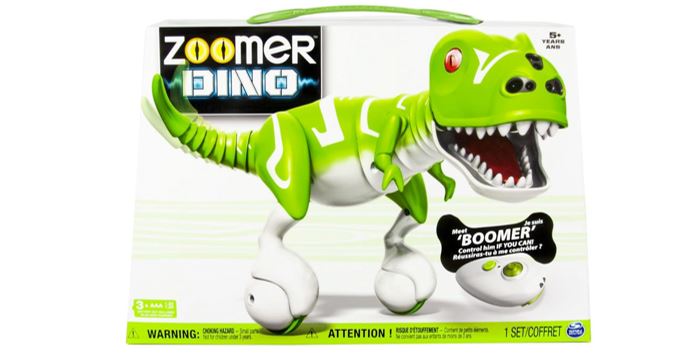 2. 4M TINCAN ROBOT:
4 M Tincan Robot increases your child's creativity. The toy comes with motors and components to bring out a creative robot through the user's artistic choice and mind. The empty soft drink acts as the robot's body. 4 M Tincan is ideal for kids who have mechanical knowledge. The device is recommended for eight years and above of age.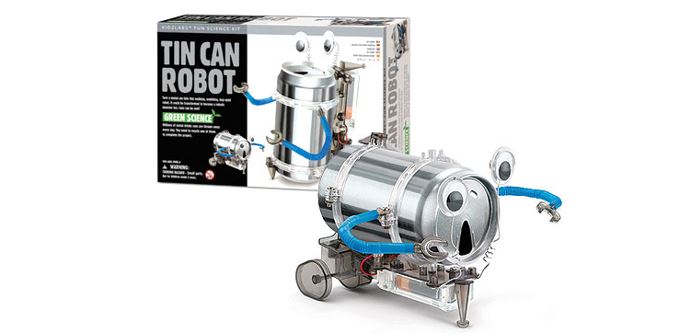 3. DELUXE ECO ROBOTICS:
The Deluxe Eco Robotics teaches kids about solar power technology. The children can assemble moving, rolling, and swimming robots. The kit comes with 190 assembling parts with detailed instructions about its assembling. The components work on both land and water. It needs direct sunlight for motion and needs no battery. Deluxe Eco Robotics is entirely durable, strong plastic pieces.
4. SPHERO BB-8:
Sphero BB-8 is suitable for nine years and above children. The robot listens and responds to the kid's voice. When you have an interaction with Sphero, it will adapt the personality. The children may control the robot from a mobile app.
5. DASH ROBOT:
The colorful Dash Robot is the winner of the 'Best Toy Award.' On the instant opening of the box, the robot starts rolling around your room. Though the kit comes with several ready-to-access commands, one can program for a hundred more activities. The Dash Robot will dance and light up a room by making sounds.
6. LEGO BOOST ROBOT KIT:
The Lego Boost Robot comes with a complete toolbox that contains building bricks. A kid who is seven years and above can make use of the robot kit that has over 847 pieces, moving hub, interactive motor, and sensor. He or she can create codes and motorize five different robot designs through Lego Boost.
7. ANKI COZMO:
Anki Cozmo is a puppy-like pet robot for children who love dogs. Anki is a bit expensive but is the best alternative for a real puppy. The robot updates new features, with programmable options, facial recognition, and adaptable personality. Cozmo has 300 parts useful for interacting with the kids. It comes with Power Cubes for fun games.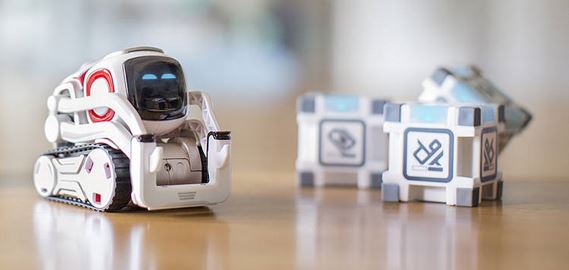 8. WOWWEE MIPOSAUR:
Miposaur is an interactive dinosaur robot toy that is controllable through its Trackball. By activating the Trackball, Miposaur will follow the lead. After activation, a child can use it for different hand gestures. The robot will dance, roll, and move around, managing every obstacle nearby. Wowwee is responsive and comes with a dual balance wheel to move objects effortlessly.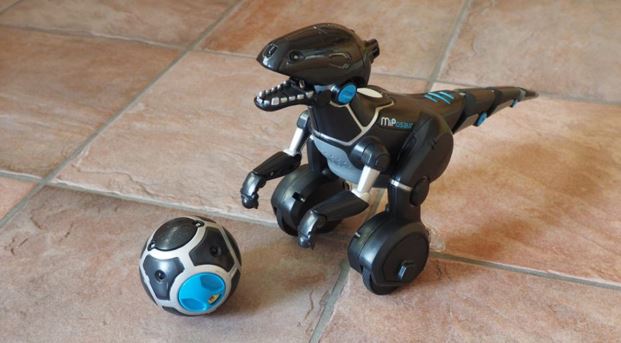 9. MECCANO ROBOT M.A.X:
The intellectual and Artificial Intelligent MAX needs a user for its construction. The Robot toy is ideal for kids ten years and above. It is controllable through voice, app, and Mecca Brain. Children can even talk with Meccano about science and technology, play games, and ask him to tell jokes or stories.
10. MIBRO RAD ROBOT:
Mibro RAD is the best playing partner for your child, like a friend or a sibling. With Mibro, a child can go adventurous missions. One can operate Mibro from anywhere with its RAD remote. The built-in Tray Function of Mibro will act as your assistant.