Investors nowadays are keen to invest in virtual currencies against traditional forms of investment. Crypto has become an attractive option for investors to tap the opportunities of a growing industry. The popularity of Bitcoin, Ethereum, and Dogecoin is compelling many trading enthusiasts to try their luck by investing in cryptocurrencies. To begin investing in cryptocurrencies, one must first register with a crypto exchange. India is undoubtedly one of the fastest-growing markets today offering a huge platform for crypto exchange. Crypto exchanges in India support deposits through NEFT, IMPS, or RTGS and do not charge any fee for deposits. Let us discover the Top 10 crypto exchanges in India that perfectly suit your investment goals.
1. WazirX
Co-founded by Nischal Shetty, Sameer Mhatre, and Siddharth Menon, WazirX is one of the most popular and preferred crypto exchanges in India. It is considered as one of the safest crypto exchanges offering cold storage facilities to investors. WazieX supports more than 200 different cryptocurrencies. Fee is levied based on trading type, payment mode, and user account level.  For spot trading, a fee of 0.4% is charged, for crypto deposits and P2P trading, no fee is charged, and for crypto withdrawals, the cost varies with the asset.
2. CoinDCX
CoinDCX is considered the safest and largest crypto exchange in India. Founded by Sumit Gupta and Neeraj Khandelwal, it has over 13 million users. It starts with a minimum investment of ₹100 and more than 500 crypto assets are available for trading. Biometric checking is conducted once the user enters the platform. It has a self-storage wallet which allows users to securely store their currencies in the wallet. Transaction fees vary according to VIP level. As the VIP level increases, the trading fee decreases. There are no fees for crypto deposits and withdrawals.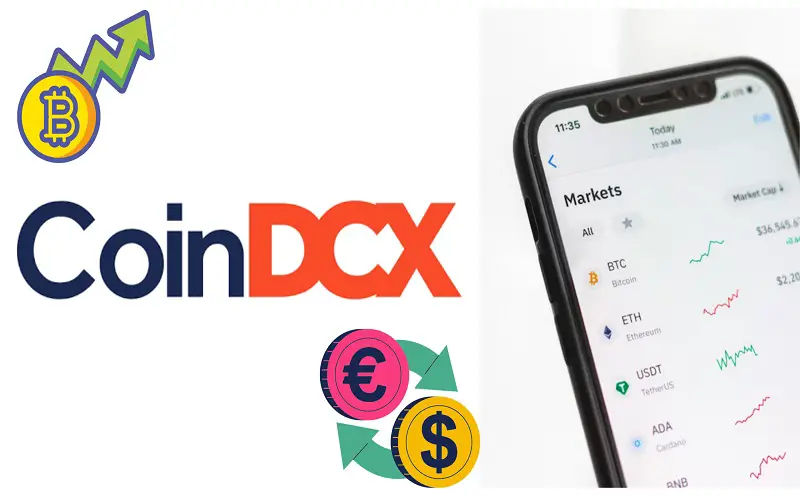 3. BuyUCoin
With its user-friendly interface, it offers features such as cashback, real-time trading, a free wallet, and lifetime commissions on references. With more than 10 lakh registered users, it offers free bitcoins on signup, cashback offers, and lifetime rewards for referrals. It offers crypto pairs like BTC-INR, ETH-INR, and much more. There are no fees for deposits and KYC. It also offers products such as systematic crypto investment plans (SCIP) to investors for maximizing returns.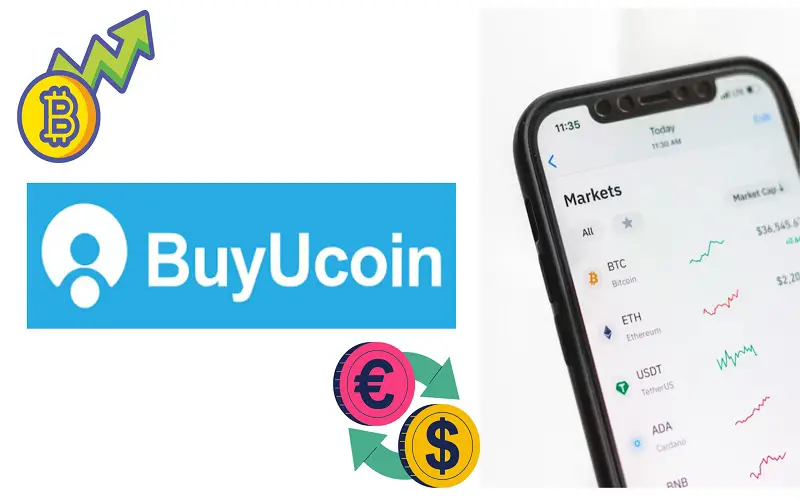 4. ZebPay 
ZebPay is considered to be one of the best platforms as it offers an assured return of 4% on idle crypto holdings such as Bitcoin, Ethereum, Binance coin, and tether. 100 plus crypto coins are available for trading. It supports instant deposits at ₹12, a KYC fee of ₹ 500, and a fiat withdrawal fee of ₹ 15. It enables faster payment through the lightning network. It also offers attractive cashback offers and rewards on top transactions. It issues a ticket to the customer for an interactive support session.
5. CoinSwitch
Ideal for beginners, Coinswitch offers more than 100 cryptocurrencies with a minimum investment of ₹100. It supports INR crypto trading and has also launched a crypto rupee index to analyze the performance of the Indian crypto market. It also offers a range of educational content on blockchain, cryptos, and NFTs on its app. It offers SIP in bitcoins to maximize returns on investments. It has a strong security system with safety measures like 2FA and OTP.
6. Giottus
Giottus is a rapidly growing cryptocurrency exchange in India offering a platform to its users for investing in SIP, Fixed deposits, and theme-based coins for the long term. Investors can even earn 10,000 tokens from referrals. Users can earn a passive income of more than 10% by using Giottus trading. It supports the Indian rupee as a fiat currency. It also offers advanced tools such as real-time order books, charting tools, and tracking of trading history. Investors have the option to purchase and sell coins in different Indian languages.
7. Unocoin
Unocoin is one of the oldest blockchain companies which facilitates easy buying and selling of Bitcoins with a trading fee of up to 0.5 %. One can invest in Unocoin with a minimum investment of ₹1000. Investors can use  RTGS, IMPS, or NEFT methods to deposit INR to Unocoin. It offers a cold storage facility for over 93% of assets and regularly issues Proof of Reserves reports. Free bitcoins are issued to users on signup.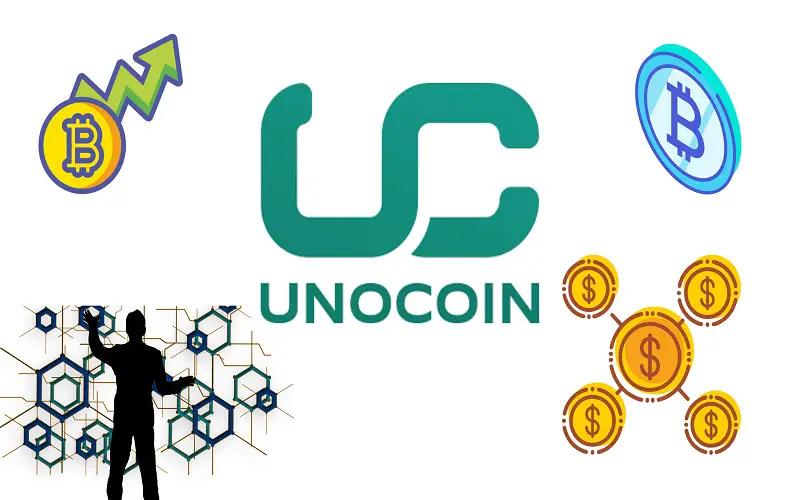 8. Bybit India
Founded by Abhyudoy Das, Bybit India has emerged to be one of the most reliable crypto exchanges offering high security and commitment for its users. New crypto users can trade with zero fees and advanced traders have an option for high-level future trading. Bybit India supports spot and derivatives trading by leveraging 100X on Bitcoin and 50X in other coins. It provides users with risk-free platform to trade virtual currency by replacing real funds.
9. Bitbns
Bitbns has listed more than 400 cryptocurrencies for trading offering several referral offers to its new and existing users. It is built on the latest technology and Grade-A Security bug bounty features. They have an app that is supported by both Android and iOS phones. Investors can invest a minimum of ₹100 and a maximum of up to ₹ 25 lakhs on a single day. It charges a trading fee of up to 0.25% and offers tax relief on SIP transactions. It supports Indian rupee, U.S. Dollar, and Dirham as fiat currencies.
10. Mudrex
Mudrex allows investors to invest in cryptocurrencies or currency units of their choice using either crypto or INR. Investors can earn passive income through their crypto holdings. It ensures financial safety with 2FA and Google authentication. More than 150 crypto tokens are available for investment in Mudrex. It charges 0.5% for crypto transactions. Users must comply with KYC norms before buying and selling on Mudrex. It provides a minimum deposit limit of ₹100 and a withdrawal limit of up to ₹ 1 lakh.