1. Rollable OLED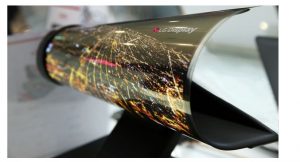 With the world going gaga over a high-resolution display, the people need to ready for rollable OLED; it is nothing but OLED which rolls without any damage to the LCD. LG earlier wish to unveil at the 2016 CES but due to unavoidable reasons they weren't able to do so but are ready for the launch at CES 2017.
2. Nanoleaf Aurora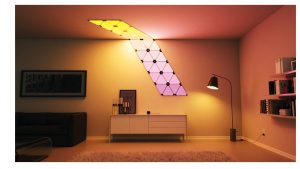 It is a smarter way to light up our houses instead of following the old technique one can switch to Nanoleaf which is a fresh and fruitful way for lighting up your area. It is sleek, elegant and can take any possible shape that is formed from a triangle. It is absolutely the future of illumination.
3. Dragonfly Nano Drone
Dragonfly Drone is only 200g and is of 128x128x65mm size. The drone comes with quick charging and comes with a 900mAh battery. The device comes with a 15MP Sony camera with a 1080p display. The company has its personal app which helps the person to control the drone from his smartphone. It can instantly take-off and is operational with GPS.
4. Livestream Melo Camera
This device will certainly change the way events get recorded. It will able to record 4K videos and comes with a 12.4MP camera. The tool can only sync with iPhone with iOS 9 or above. It records at 16 fps; it has a speaker who even makes it an audio player and supports connectivity via Wi-Fi, Bluetooth, Ethernet, etc. and comes with a built-in battery. It is truly a resolution which easily beats the old classic way of capturing memories.
5. Immersion
The experience of enjoying movies will change with this device, its way ahead of the 5D experience that one is having right now. This machine gives a new state of closeness to the movies. It can be attached to your couch, chair, bed, etc. With this, the gamers could feel the attack, recoil, the reload of the ammunition. Just slip Immersion under the leg of the couch or bed and relax.
6. Sensorwake
Sensorwake takes up the initiative to help its customers to have a better and quality sleep. Their product Oria and Olfactory alarm clock seem to change the way one wakes up. The product offers seven ranges of scents that make your morning soothing and pleasant. The capsule of these scents lasts for 30 mornings and is 100% recyclable.
7. Smart Ski Airbag vest
This device seems to be very promising with its inflating vest in less than 100 ms could be the future of protection for racers. It comes with sensors which detect falls and tries to avoid it and reacts within 100 ms before the person feels the impact helping to keep the person protected and safe.
8. Seven hugs' Smart Remote
This remote from seven hugs seems to change the way we handle the smart equipment in our homes. It is sort of a universal remote which can control all the electronic devices in our homes, workstation, etc. The remote costs less than $200 and is expected to reach the users by the end of March this year.
9. Parrot Disco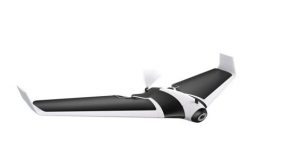 It is completely fresh design and not similar to drones we spot. Parrot Disco allows you to attach your camera and capture memories like an airplane. The operation is not similar to that of a quadcopter, but the idea seems to be out of the box and legit. The idea is trouble-free and worth trying.
10. LG Signature Refrigerator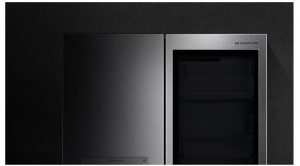 LG seems to have taken the CES by the storm first with its rollable OLED's and then this auto door open refrigerator. This refrigerator automatically opens up when it senses that someone is standing in front of it. If one needs to switch on the light, just knock on the window, and the light turns on. The idea is good and fascinating.