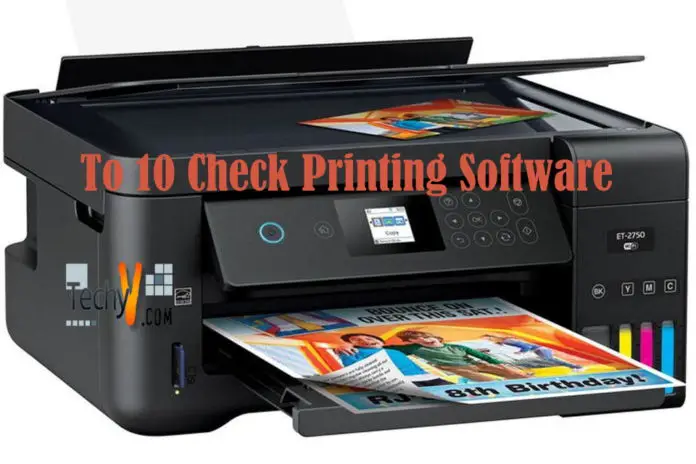 Check printing software is a great alternative to the traditional way of writing checks. Some might say that writing a check has become obsolete, cloud-based banking options are becoming more popular. Check writing is still one of the safest options, more reliable, and less risk of breach of security. The fun part is that it lets you get creative with the check design, isn't that exciting?
There could be a debate, whether it is legal to print our own checks at home or no, the answer is yes, it is legal. They must be printed on a special paper that checks stock paper which is available online or at office stores. Check printing software is useful for personal use as well as for businesses. Let us look at the top 10 check printing software, keeping in mind the reviews, ratings, ease-of-use, value for money and features –
1. Checksoft
It works on Windows 10 and it comes along with personal, business, and premium versions. It has more than 1000 colorful background images, logos, and graphics. It is user-friendly as it has a payee database in which you just have to enter your information only once. This software has options like you can choose the transaction type, categorize your daily data for detailed reports. You can also download your bank data. All this and more features will make you want to buy this software for the effective printing of checks.
Features –
• Reconciliation Wizard
• Custom reports
• Account register
• Prints its own check paper stock
2. ChequeMan
This software requires only 5 mins for installation and web-registration. It is a reliable, powerful, user-friendly software. It works on Windows OS and is suitable for all kinds of businesses. You can print checks to pay salary, rent, as it generates EMI too. It gives detailed reports of canceled checks, bulk printing. For security, it has password protection for unauthorized access.
Features –
• Import data from Excel sheets and print checks
• Prints up to 50 checks in one lot
• Password protection
• Auto conversion of words to numbers
3. Chequepro
This software is the best because it works on any bank in any country. Yes, you read it right. It supports laser printers, Deskjet printers, inkjet, all-in-one printers. The most exciting part about this software is that it has an alignment engine, in which check images can import, also many parameters can be edited. It reduces your workload by converting numbers to words, auto-fill. All you got to do is fill the payee name and amount to be paid.
Features –
• Maker and checker concept (for each transaction, there needs to be one person to create the transaction and another person to confirm the transaction)
• Electronic / digital signature on check
• Batch printing
• Create and export reports to Adobe, Excel, Word.
4. ezCheck printing
It is a Windows free software program to print checks. It is easy to use as it prints checks within minutes. The paid version has more features than the free version. It is very affordable and it saves the money you spend on checks. It prints checks customized by you or pre-printed checks. The check printing format includes check-on-top, in middle, bottom, and three per page. It prints checks with MICR coding and is compatible with 32 and 64-bit Windows.
Features –
• Supports multiple accounts
• Supports unlimited bank accounts
• Print logo image
• Creates customized company checks
5. Cheque360
This software not only works on Windows but also on Mac, iOS, Android, and web applications. It is mainly for business use like freelancers, start-ups, agencies, enterprises. It ensures the security of your data, making it trustworthy. It takes a few minutes to print your check and has a special feature of PDC (post-dated check). It has tools for search and finds. It also has a check template designer which includes many check designs. It is an all-in-one program loaded with some of the best features, with the unique idea of cloud check printing.
Features –
• Basic tax calculation
• Preview all correction
• No installation, just log-in.
• Option to choose cheque type
6. Online checkwriter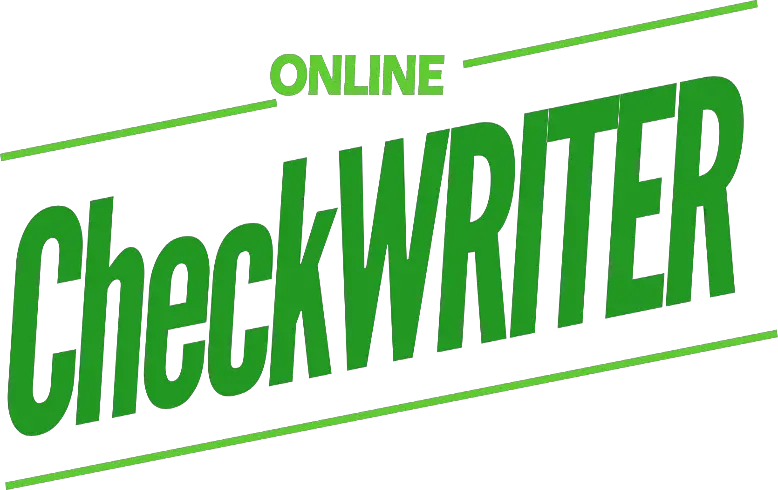 This check printing software works with more than 18,000 banks and it gives an option to print checks at home or at your office. You can email or outsource checks. You can also print deposit slips of any bank you want. Now, that is a new feature! You can try using this software for free for 15-days and then you can decide if you want to buy it or no.
Features –
• You are alerted if checks are forged
• It is safe
• You can send and receive checks instantly
• Print on blank check stock paper
7. Checkeeper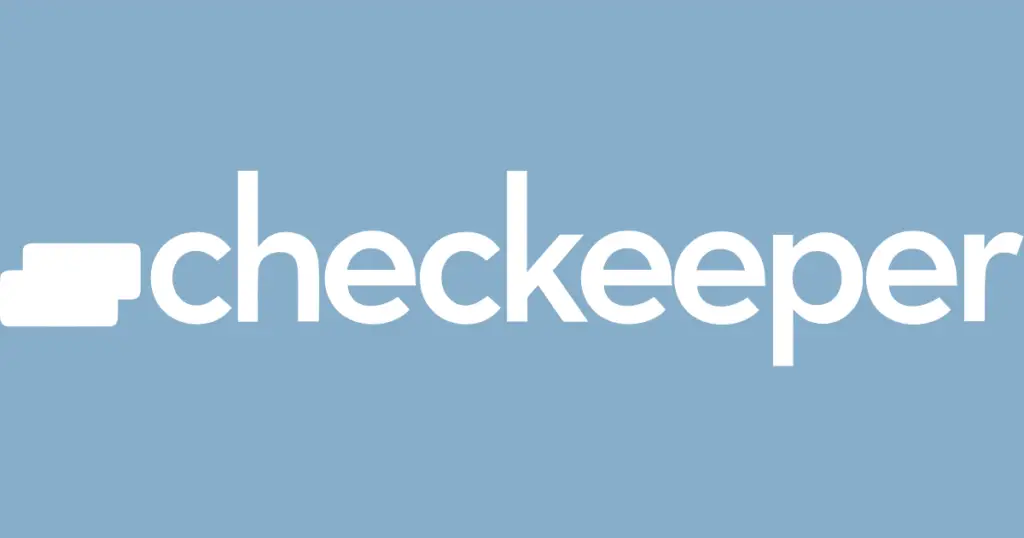 Do you recognize the weird font code at the bottom of your check? Well, it is not just printed on your check-book given by the bank but also this software prints it. It is called the MICR font encoding. You read in the previous software solutions about check stock. What would you do if you do not have a check stock? Checkeeper picks from a professional check template and prints it on a blank paper. The drag-and-drop feature in the template editor adds logos, images and also prints signatures.
Features –
• Import payment data
• Smart check registry
• Automate mailing checks
• Powerful template editor
8. CheckPoint
Out of all the software solutions we saw until now, this could be the most reliable solution for printing checks. They have great technical support via mail. They reply to your issues or technical issues. On the Dashboard, you can see the history of all cheques and their status. It exports reports using data of bank accounts, payees, etc. The checks are printed fast, with back printing options. Back printing options give us the ability to print additional details at the backside like mobile number, account number, etc.
Features –
• Prints checks in many languages
• Supports most printers
• Provides almost all currency around the world
• Can create multiple companies in a single account
9. Virtual splat
This software has one of the easiest GUI to use and supports bulk printing. It prints neat, sophisticated looking checks with prints like an ink-jet printer, dot matrix printer, laser printer, etc. This check printing software is efficient for growing companies and businesses. It reduces work by saving the data you've data entered so that you don't have to enter them again. The best part is it supports all the currencies and you can even add your own currency to it.
Features –
• Keeps track of canceled check
• Details of the bank and payee
• Bank reconciliation
• Can customize the format of the check
10. InstiCheck
It balances checkbooks, prints checks. You can create an unlimited account and check register for each account. This software is developed by Draeco LLC. It works on Windows OS. It is free of cost and has a straightforward method of writing checks. If you are struggling with account management, this will be a good and helpful friend to you. Some of us are too busy to keep track of our tax returns, so this will give you a report of your expenses, that will help you with filing your tax returns. To make your checks unique, it also lets you engrave logos and add signatures digitally.
Features –
• Various check formats
• Can engrave a logo
• Compatible with Quickbooks
• Set of prompts