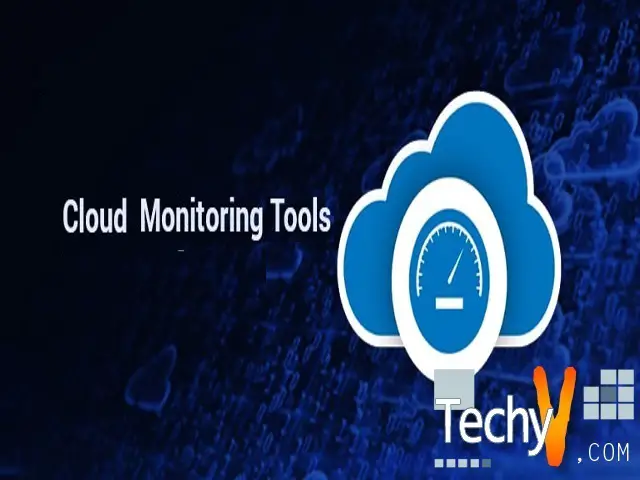 Cloud monitoring is essential for having a secure data about your system or software's processing and functions. It helps in optimization and analyzing of a tool or cloud for various reasons like storage, security, etc. If you are planning to get one cloud monitoring tool, then you can check out from the following list.
1. AMAZON CLOUDWATCH: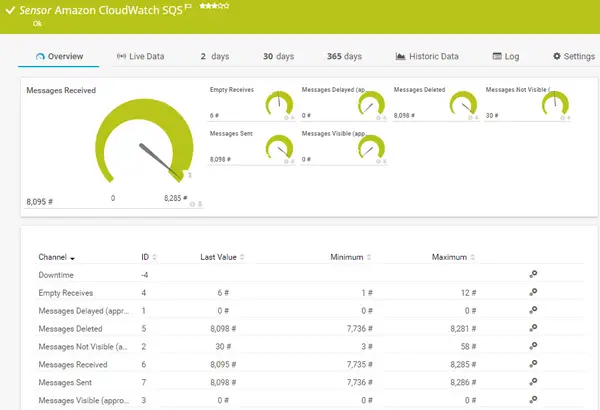 Amazon Cloudwatch allows you to monitor cloud resources and applications from Amazon AWS. Amazon helps in setting alarms, viewing graph charts, checking data statistics, and to store your files safely. By using this tool, you can optimize your applications from your system. It gives all the details about your PC's performances.
2. BMC TRUE SIGHT PULSE:

BMC True Sight Pulse is an all-around cloud operation management tool. It helps to monitor the business infrastructure and detect any issues. With this tool, you can even boost all your multiple-cloud operations. You can utilize this to align cloud expenses with business needs.
3. NEW RELIC: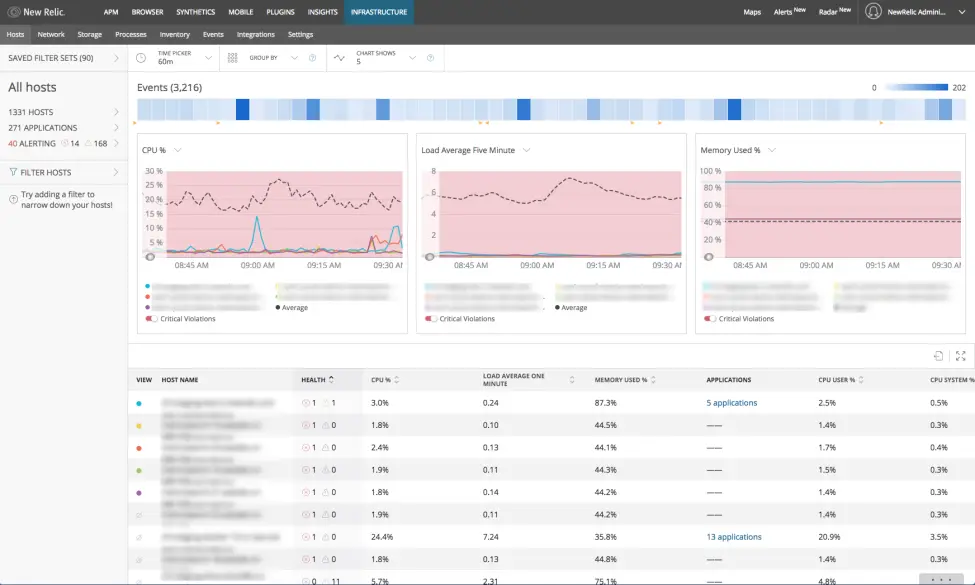 New Relic helps in getting your cloud applications and servers running in real-time. The system's algorithm offers several processes and optimization factors for all your apps. New Relic helps in keeping all your data within a single network. GitHub, EA, and Comcast are popular brands that use this cloud for their company's file storage.
4. SOLARWINDS:

SolarWinds is a virtualization performance manager, which changes everything into a virtual environment. It can integrate with VMware or Hyper-V environments. It has a single real-time dashboard for any of the centralized management. It eases all your problems of configuration.
5. RETRACE: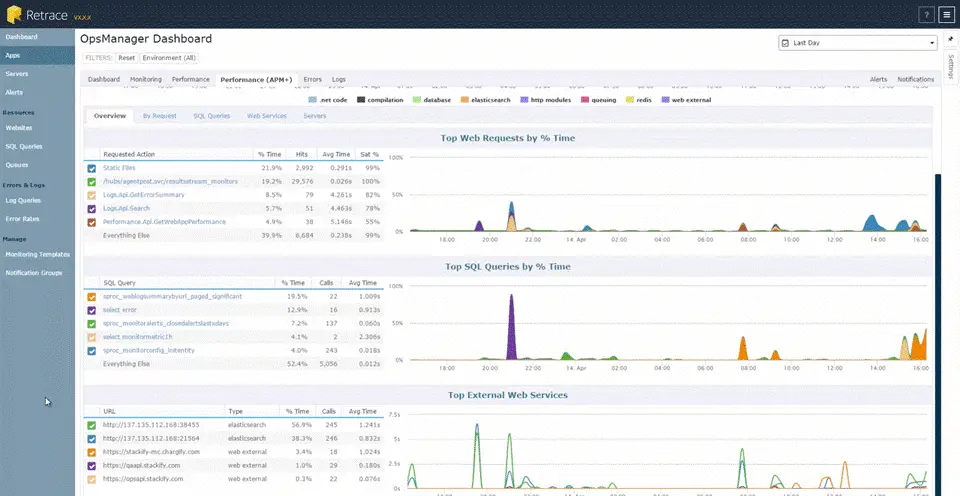 Retrace is a cloud management tool which is useful mostly for the developers. Retrace can track app execution, errors, system logs, applications, and server metrics. It can help developers be more productive and less stressful. It is an affordable one for small and medium businesses.
6. DATA DOG:

Data Dog is an app monitoring tool that integrates with hundreds of cloud ecosystem. It has an easy-to-use dashboard. Data dog also has its own App Power Monitor. Companies like Sony, Samsung, and eBay are using this tool.
7. APP RIVER: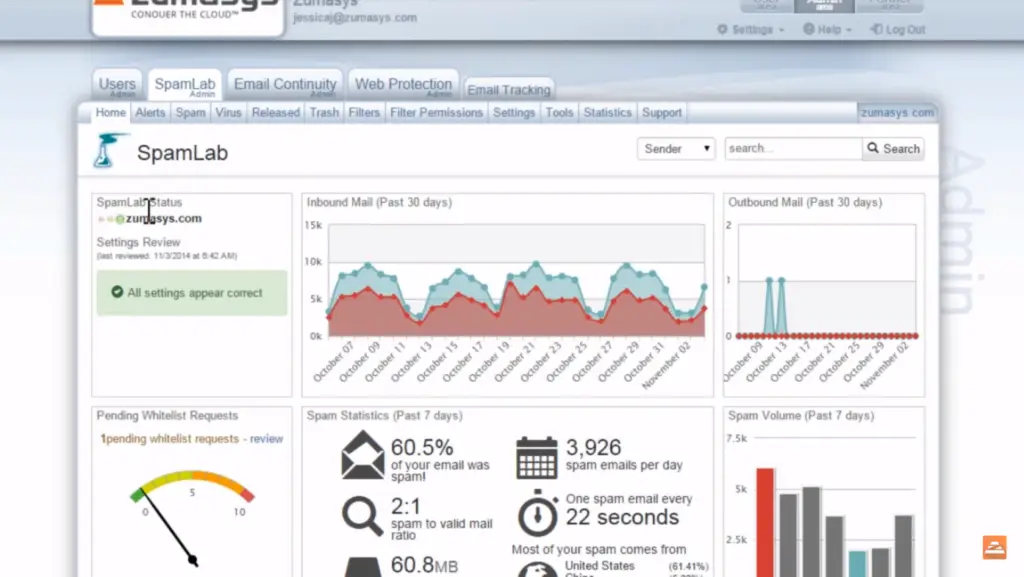 App River helps you in monitoring and maintaining web apps and email services. App River has like features web protection, email encryption, and spam-guards to keep your information safe.
8. LOGIC MONITOR: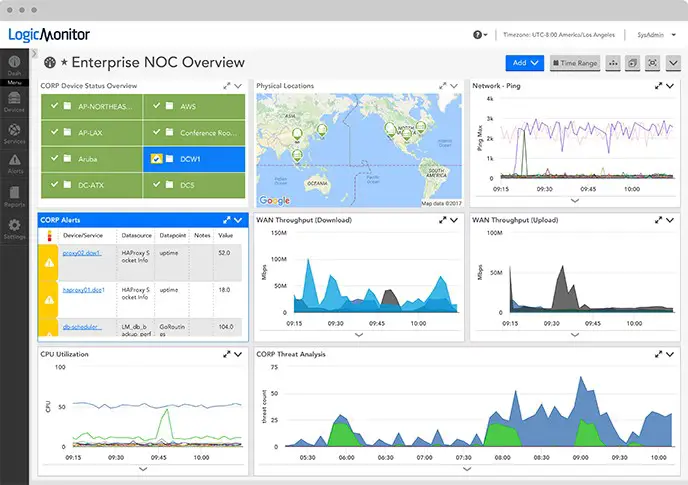 Logic Monitor helps to store IT Company's infrastructure, apps, and tools. Logic Monitor got the 'Best Network Monitoring Tool Award' in the years of 2016 and 2017. It is also compatible with many other technologies as well.
9. UNIGMA:

Unigma is one of the best cloud monitoring tools for AWS, Azure, Google Cloud, and Office 365. Unigma includes a simple and automated reporting of your cloud performance. It even optimizes your cost.
10. SLACK: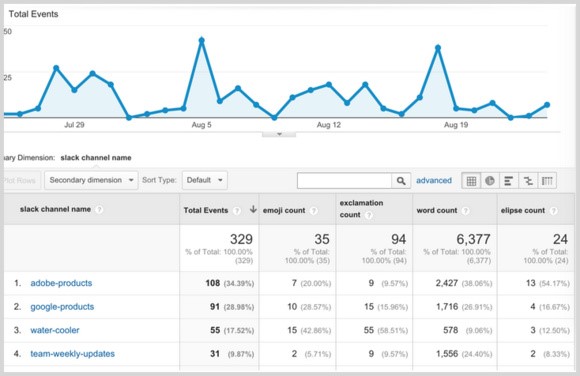 Slack monitoring has easy integration with other applications and functions. Slack's app integration is useful for IT, networks, servers, and cloud monitoring securities. The prime factor of this tool is to create third-party vendors. It allows users to write custom responses automatically through their messages. You can also communicate via email, Skype, file sharing, and other web conferencing methods.