Cloud computing is a combination of services that holds in all the computing hardware and software resources (i.e., storage, servers, databases, networking, etc.) provided over the internet by a Cloud Service Provider (CSP) to handle all your tasks. The responsibility of the Cloud Service Provider (CSP) is to develop, own and maintain these services instead of you owning and maintaining them. CSP makes sure that these services are accessible to consumers over the internet. These resources are placed somewhere up in the "Cloud" that the internet represents. There are three service models of cloud services, namely Iaas (Infrastructure as a service), Paas (Platform as a service), and Saas (Software as a service). And there are three cloud delivery models named Public, Private, and Hybrid.
The cloud services typically acquire the following capabilities:
Rapid Elasticity
On-demand Self-service
Resource pooling
Metered billing service
Broad network accessibility
1. Gmail
Google Mail is a widely used cloud-based web application. Google is the Cloud Service Provider (CSP) of Google Mail. A client or user can access Gmail from anywhere through a web browser or an official Gmail app. Google mail is a Saas (Software as a service) cloud service model, and it is the best example of Saas because when you use Gmail, Google is hosting your email server instead of you hosting your email server. Google makes it simple for you to access email through a browser or app as a client.
Gmail offers a public cloud delivery model. As reported by Google in April 2017, it has 1 billion monthly users. Every individual account is protected by a password. These protected accounts are stored on hardware that is shared by over 1 billion users.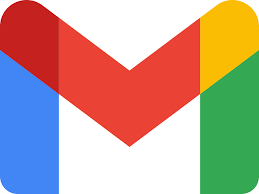 2. Zoom Cloud Meetings
Zoom cloud Meeting (in short zoom) is a cloud-based video conferencing app. It provides a Saas (Software as a service) cloud model that allows conducting video conferences, online meetings, and cross-platform group chats. It offers the best video, audio, and screen-sharing experiences over zoom rooms. Zoom allows a user to access its services through a web browser as well as through a mobile or Personal Computer application. It also allows you to record meetings on the cloud and also on your Personal Computer. Through this COVID-19 pandemic, the company has added 2.22 million monthly active users. Zoom offers a public or hybrid cloud delivery model. In a hybrid cloud service, a zoom connector which is a meeting communication server will be deployed by an individual or a user within the user's company's internal network, then the public cloud manages user data and meeting metadata. Meantime, the user's private cloud hosts the meetings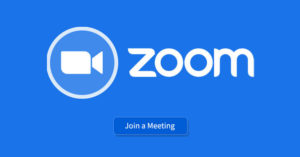 3. Salesforce
Salesforce application is the world's number one cloud-based CRM (Customer Relationship Management) tool. This tool helps to manage customer relations in business and sales. Salesforce is both Saas (Software as a service) and Paas (Platform as a service) provider. Salesforce unifies sales, marketing, commerce, service, and IT teams of an organization or client from anywhere with customer360. Salesforce cloud combines Artificial intelligence (A. I) and customer data to help sales teams generate leads and close faster. A client or user can access it through a browser or mobile app by signing up. It provides other services and platforms as follows:
Tools for case, task, and issue management
Lightning platform
Experience cloud
com
AppExchange
myTrailhead
Blockchain Platform
com
com
com
Web services as SOAP/REST Web service application programming interface (API) enable integration with other systems.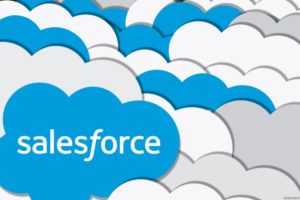 4. Cisco WebEx
Cisco WebEx Meetings is a cloud-based web conferencing and video-conferencing application. It allows more than 500 participants to participate in a meeting at a time. Users can also record the sessions and store them in the WebEx cloud. It provides a Saas (Software as a service) cloud service model. WebEx meetings are flexible, inclusive, and secure. It is adaptable for any workspace so that a user can choose from when, where, and how to work. And also, this application gives similar experiences for everyone regardless of place or region, language, or communication style. Cisco WebEx Meeting's main features are as follows:
Call from any device
Meet from anywhere
Message instantly through the chat box
Engage everyone through the polling feature
Host virtual events at scale
It seems the future of work is hybrid nowadays. Hence these WebEx meeting's features fulfill the user's requirements instantly.
5. Dropbox
Dropbox is a cloud-based storage service. It provides a Saas (Software as a service) cloud service model. Dropbox delivers its services through a public cloud. When an individual or user creates an account in Dropbox and uploads files, it creates a particular folder on the user's computer and brings all the files together in a central place. These folders synchronize to Dropbox servers and devices where the user account will log in. And Dropbox makes sure that the files and folders are up-to-date from time to time on all devices where the user has installed the Dropbox.
Dropbox offers the following services:
Cloud storage
File synchronization
Personal cloud
Client software
Backup
Accessing files from multiple devices
Recover files
6. Yammer
The use of yammer is for internal communications inside an organization. It is a social networking service within an organization. Yammer is a private cloud-based communication network. Yammer is like a Facebook for the corporate world. It allows employees to form a small-team collaboration, share updates with colleagues, build communities and share knowledge within an organization. User data and files get stored in the Yammer cloud. Sometimes user information or files are stored in Microsoft 365 connected groups or SharePoint. The features provided by yammer are as follows:
Activity stream API
Browser Extensions
Embeddable Feeds
Like and Follow buttons
Yammer connect login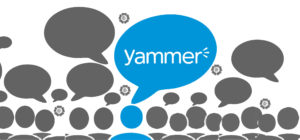 7. LinkedIn
LinkedIn is an employment-based social networking application. It is a cloud-based employment-oriented networking service. The central concept of this platform is for professional networking. Employers can post jobs to recruit candidates, and job seekers can post their resumes. LinkedIn is a Saas (Software as a service) service cloud model, and it has 645 million members around the world. LinkedIn is using Azure cloud computing and delivering its services through the public cloud. It connects professionals all around the globe, and it offers three products:
Talent solutions
Premium Subscriptions
Marketing Tools
8. Facebook
Facebook itself is a Cloud computing application. As everyone knows, Facebook is used to post photos, chat with friends and family members, connect with people worldwide, etc. his application owns its own data centers and is secured. Facebook operated sixteen data centers as of April 2019. User can access their pictures and update from anywhere in the world. It provides both Saas (Software as a service) and Paas (Platform as a service) cloud service models. It is a Saas application as a user can use it for posting images, chatting, and more. On Facebook, specific applications can be created by developers and make them available for any Facebook user. Therefore, this application is an example of Paas.
9. Office 365
Microsoft 365 is a cloud-based service that provides services in a subscription-based plan. It is a Saas (Software as a Service) cloud service model. Microsoft 365 requires monthly, annual subscriptions as it is a subscription-based application. It provides the following services:
Word
Excel
PowerPoint
Outlook
OneNote
Publisher
Planner
OneDrive
Exchange
SharePoint
Access
Skype
Yammer
Microsoft Teams
These services are developed in a way that services meet the user requirements like reliability, robust security, and user productivity.
A user or an individual can use these services even without internet access.
10. Pixlr EDITOR
Pixlr EDITOR is a cloud-based graphic editor tool. A wide range of editing tools and utilities are provided by Pixlr. It comes up with a SaaS (Software as a service) service cloud model. A user can access Pixlr EDITOR through a web browser. A user can edit or photoshop images through a web browser from anywhere if the user has access to the internet. It provides artificial intelligence (A. I) tools to edit photos professionally. This editor supports and opens any image format. Some of the formats that Pixlr EDITOR opens are PSD (Photoshop), PXD, JPEG, PNG (transparent), WebP, SVG, and more.