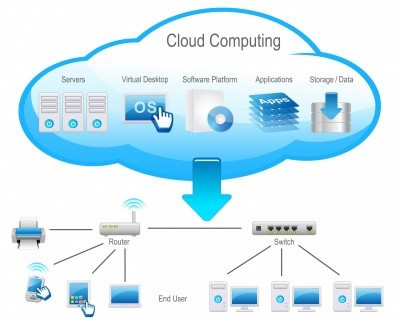 Cloud Computing or 'the cloud' increases the effectiveness of the shared resources by allocating the resources to various users across the globe. This system is considered as a blessing by many as it reduces the environmental deterioration by consuming less power, no need for air conditioning and reduces the rack space of the server. Cloud Computing can be deployed to users on the basis of their needs and preferences- private, public and hybrid clouds. Cloud technology had centralized the system of data storage, bandwidth and data processing which allows individuals and businesses to access their data and use applications without installation at any computer which has access to Internet. Cloud Computing seemed to have garnered full maturity with full commercial exploitation but the disadvantages of Cloud Computing could never be ignored.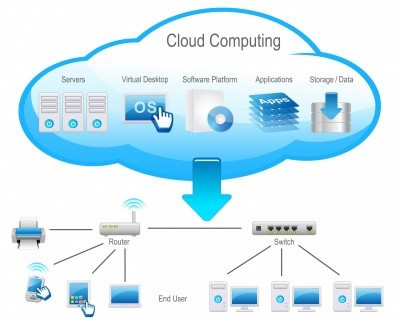 Shortcomings of Cloud Computing:
Cloud Computing may seem to be the most affordable solution for small businesses but you should assess the disadvantages of Cloud Computing system before choosing it.
It may affect the uptime of your network
The uptime of your network may get affected in if the internet connection is down an s cloud computing depends largely on the internet connection. A slow internet connection may hinder the quality of your work and your work may come to a standstill if you do not have an alternate internet connection. The risk of down time always remains in cloud computing. Your service provider may guarantee a steady uptime but you never know when you have to experience a downtime at the face of crisis. While you choose a cloud computing, make sure the cloud computing service provider is reputed. It is better to first use them on a trial basis, then subscribe to the services after analyzing its services.
Security and privacy related issues
You can never negotiate the safety of your data. So, it is advisable to store only that data which would not interfere with your privacy. Cloud computing service providers offer reliable and the latest data security systems but still you a chance remains that hackers may breach your system. The servers are interconnected in cloud computing, so the chance remains that if hackers can breach a system in the network, they can easily access your system as well. The privacy of the user could be compromised as he will be able to access his data from any location. Some one way cloud computing companies protect the privacy of their clients by issuing user names and passwords. Sometimes the cloud computing service provider also issues an authorization format where a particular user can only access his or her data and applications.
Data ownership can be a major impediment if you have enormous amount of data to handle. A vague idea remains that whether the uploader or the service provider of the data is the owner of the data. Cloud computing service providers often generate their own terms and conditions which may seem arbitrary sometimes. You may not be allowed to upload a certain kind of data by the service provider. So, it is of utmost importance to go through the terms and conditions of the cloud computing service providers before subscribing to their services.
Cloud computing seems to be a cheaper option than installing a particular software solution and run in-house but cloud computing may be expensive on a small scale basis. It is advisable to perform a cost comparison among different vendors of cloud computing before jumping to a conclusion. Some service providers claim that they charge only for the use of certain applications you use but it is better to have a predetermined contract with the service provider independent of actual use. This system saves cost when a business begins to use it. If you subscribe to SaaS (Software as a Service), then you will incur lower total cost as this application does not requires large capital investment to support infrastructure or for licenses. It is important to thoroughly assess the plan and fee structure before using the services.
No use of hard drive can be useful for some users as that reduces much of the cost but if you are going to use certain programs which needs to be attached to hard drive then, cloud computing will not be the suitable option for you.
If you intend to use only certain proprietary applications and formats then cloud computing will be the perfect option for you but if it becomes a disadvantage if in case you need to extend the use of other applications for your business. You will not be able to insert any document created with another application.
To conclude:
Cloud computing can be an excellent option for small businesses as it helps to maintain  the costs of  IT in the initial level if you can combat with the disadvantages. So, it's better to assess the disadvantages of cloud computing before choosing it.