Your life is about to change drastically as you are expecting a child and can't wait. But it is a frightening time as well. One in which you want to know every necessary detail about what to expect, as well as how to deal with scenarios you have never even considered before. We have compiled a list of 10 great apps to help you and your baby get the most out of life.
1. My Pregnancy & Baby Today Daily Calendar
'The BabyCenter' website is a very popular resource for new and expecting parents. Similarly, the app is comprehensive. It can help in tracking down your due date, see what to expect during each new week of pregnancy, and even time contractions. When the baby arrives, the app transforms into a daily parenting guide to help you get through the first year.
2. Baby Monitor 3G
There are numerous gadgets for monitoring your baby while they sleep, but 'Baby Monitor 3G' removes the need to buy a particular tool for the purpose. It is a monitor for your PC, phone, or tablet, that lets you hear every noise, stream live video, and even remotely soothe your child. It is also helpful if you are on business and don't want to miss out on any special moments.
3. Baby Feed Timer
It can be difficult to keep track of breastfeeding. Similarly, when you are sleep-deprived, it isn't easy to feed on time. 'Baby Feed Timer' does all of the calculations for you. It will keep track of when and how long you feed your baby, as well as remind you when the next feeding is due. It will also track your baby's development, allowing you to spot trends quickly.
4. My Baby's Beat
Do you want to be able to hear your baby's heartbeat at any time? 'My Baby's Beat' allows you to listen to sounds while your baby is still in the uterus. You can record it and then share it with others using the microphone. It will be a lot useful for the last few months of pregnancy and guaranteed to be satisfying.
5. Sound Sleeper
'Sound Sleeper' is a white noise machine that emits soothing sounds that will put your baby to sleep. It is also an app that listens for your baby's cries and plays soothing sounds to try to soothe them back to sleep. With a sleep-tracking mode, it can also analyze your child's sleeping patterns, giving you insight into how things are progressing.
6. Sleep Baby Sleep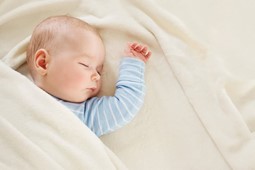 Looking for something simpler than Sound Sleeper? 'Sleep Baby Sleep' is a free solution that provides six different noises: a fan, a hairdryer, a vacuum cleaner, a clothes dryer, running water, and womb noises. It is as simple as pressing start or stop, and it should give you an advantage in helping your baby sleep soundly.
7. Baby's Firsts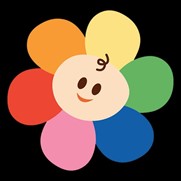 It's exciting to see your baby grow and accomplish so many firsts in their early years. 'Baby's Firsts' makes it easy to keep track of them. You can easily document and photograph their developmental milestones throughout their first year of life. There are over 300 prompts available to inspire you to capture their best moments and easily share them with loved ones.
8. HiMama Parent
HiMama Parent works the same way as 'Baby's Firsts,' but it lasts throughout your child's life. Because of its extensive sharing features, it is also ideal for receiving real-time photo and video updates from a caregiver, so you don't have to miss out if you are at work. It is great for tracking your child's progress with its milestone checklists.
9. Baby Connect
Baby Connect is an all-in-one child tracking app. It will track feedings, nursing, naps, diaper changes, pumping, and even the mood of your baby. Its syncing feature makes it simple to share such information with others, making it ideal for those who have babysitters or nannies. Everyone will always be aware of how the baby has been recent, making comparisons simple.
10. Baby's Playful Hands
Your child will get drawn to your iPad or iPhone like a moth to a flame. It's simply a fact of life. 'Baby's Playful Hands' provides them with an app to use. When your child touches the screen, colorful stars appear in their fingers, with different audio and visual feedback depending on the instrument they are playing. It's certain to entice them.