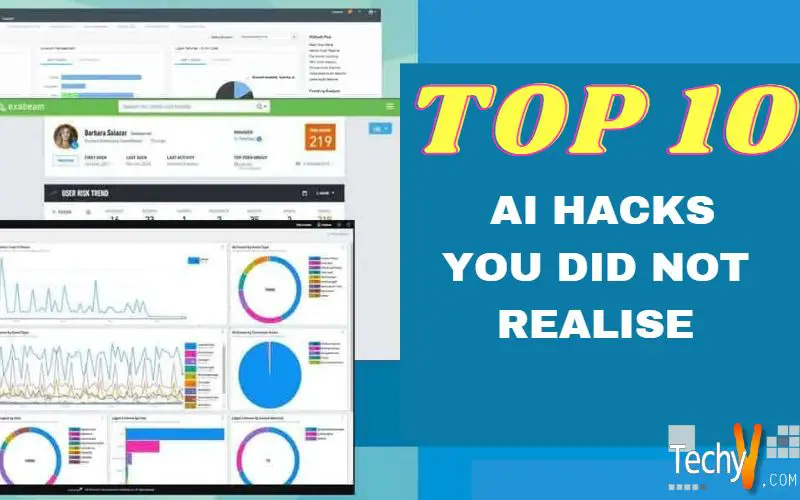 Artificial Intelligence (AI) and Machine Learning (ML) have swept off the business world like never before. Its impacts are far-reaching and multi-folded. All the industries including marketing, sales, business intelligence, customer care, logistics, and the banking and financial sector, have certainly been driven by AI at some level. The latest century has experienced the most changes driven by AI. Here are the top 10 AI hacks that have been incorporated into your life that you did not even know existed.
1. Data Analytics
The importance of clean data is immense for companies, organizations, and enterprises for providing valuable insights that sometimes forecast and help in decision making. The raw data in itself does not make any sense. However, putting these together after collection, sorting, filtering and analyzing becomes gold worth. The real-time data available online are scattered everywhere. Cleaning, sorting and using relevant up-to-date data is where AI plays its cards for making near-perfect predictions.
2. Customer Segmentation
Gathering traffic who would be very less likely to purchase a product would be considered a bad prediction or a bad investment. Continuously improvising customer classification and target audience based on previous purchase behavior would save a lot of time and help in gaining potential customers. AI-based data-driven marketing procedures help in understanding the customers' needs better.
3. Enhanced Data Security
The presence of data in an online setting is subject to cyber security risks. AI helps improve spam identification with the help of tools carved for data security. The spam filters detect suspicious and fake activities which is a great step against phishing and data breaches by creating a comprehensive security system.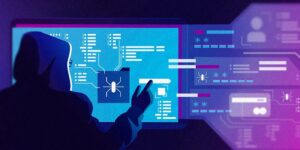 4. Personalized Product Recommendation
The personalized ad recommendation that appears in your timeline is the result of AI's analysis of your data based on your previous choices of search, page views, clicks, items, browsing time, location and many other parameters. The machine learning algorithm analyses and processes the raw data making useful predictions in bringing more desirable traffic.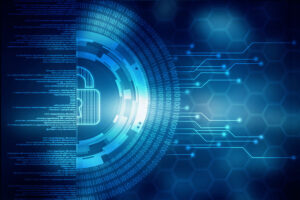 5. Identifying Fraudulent Transactions
While phishing and data breaches are common issues faced by the business sectors, the fraudulent transaction is another area to look onto. AI's algorithm to keep fraudulent transactions in check by alerting teams even before it acts out mostly benefits the insurance, banking and ecommerce sector. Such algorithms are not only helpful in detecting but also predicting situations where fraudulent transactions might happen.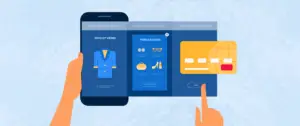 6. Speech, Image, Video Recognition Analysis 
AI's virtue has made the analysis of speech, image and video recognition in real-time easier. The conversion of speech to text by identifying the correct pattern, intonation and dialect can be done swiftly because of AI software. Such data analysis with much higher accuracy than humans aims at creating a better user experience.
7. Virtual Personal Assistants 
In today's world, Alexa and Siri have become an extended members of the family. Be it for suggesting a song during a party or for locations to the nearest hospital while driving, these virtual assistants have become a part of our life now. These assistants used in the IT setting assists employees to finish their task without having to bear human assistance.
8. Automation of Business Processes
Automating business processes helps in optimizing and making the appropriate use of resources. Instead of wasting time, money and energy on repeatedly performing the same task, it can be automated by letting AI iterate the process. AI helpdesk software and strategy consulting services are best used to minimize errors and maximize outputs.
9. Analyzing Market Sentiment 
Analyzing the market sentiment helps to provide personalized services for customers that help them own the product they choose to buy. This can be done without human input with the help of AI. The tools use real-time data to talk to customers and offer them meaningful insights while shopping.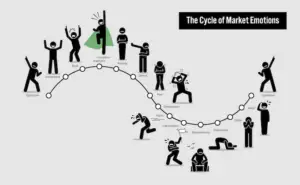 10. AI in deep fake
Apart from providing positive inputs in the business world, the outburst of misuse of AI has also been in the news. The use of AI in the creation of deep fakes using the face of famous personalities has created havoc on the social media platform.
Now that you are aware of the top AI hacks, you are to decide to manipulate them according to your business or personal requirement. The proper use of AI maximizes productivity, and efficiency and a result provides a great user experience as well as maintains the score of return on investments.