Google announced the most awaited update to Android on August 15, 2022. The new Android 13 update is the one you have wanted for a long time. The Android 13 features have modified the previous Android 12 features, bringing you the most attractive segments and adding new tools.
And if you are a Google Pixel 4 or later version owner, then you are lucky enough to be able to experience the new features too! Even if you don't own a Google Pixel phone, don't worry, as the upcoming mobile phones may carry this version update too.
So now, let's move on to know the top 10 unique features of the new version of Android, version 13.
1. What is the new name of Android 13?
We can say that Android versions have some of the most exciting names any technological version can get. Similarly, to KitKat, Lollipop, and Oreo, Google has again decided on a similar sweet name for Android 13. Android 13 goes by the name "Tiramisu".
2. Make your mobile aesthetics stunning with "Material You"
During the Android 12.0 update, we all learned about the "Material You" feature. This feature provided some of the best UI revamp and customizable features, such as a wallpaper-based colour theme, with amazing animations. Previously, Google restricted icon theme changes to in-built apps only. With this Android update, you can also change the theme for third-party app icons. This update brings you a greater variety of colour hues by providing colour palettes.
3. Set up your preferred language in a particular application
We all know that we can change the language of the whole phone, but what if you want to change the language of a particular application? Well, no worries. With this Android 13 update, you can change the language of a specific application without changing the whole mobile's language. But now, this feature is limited to only a few applications.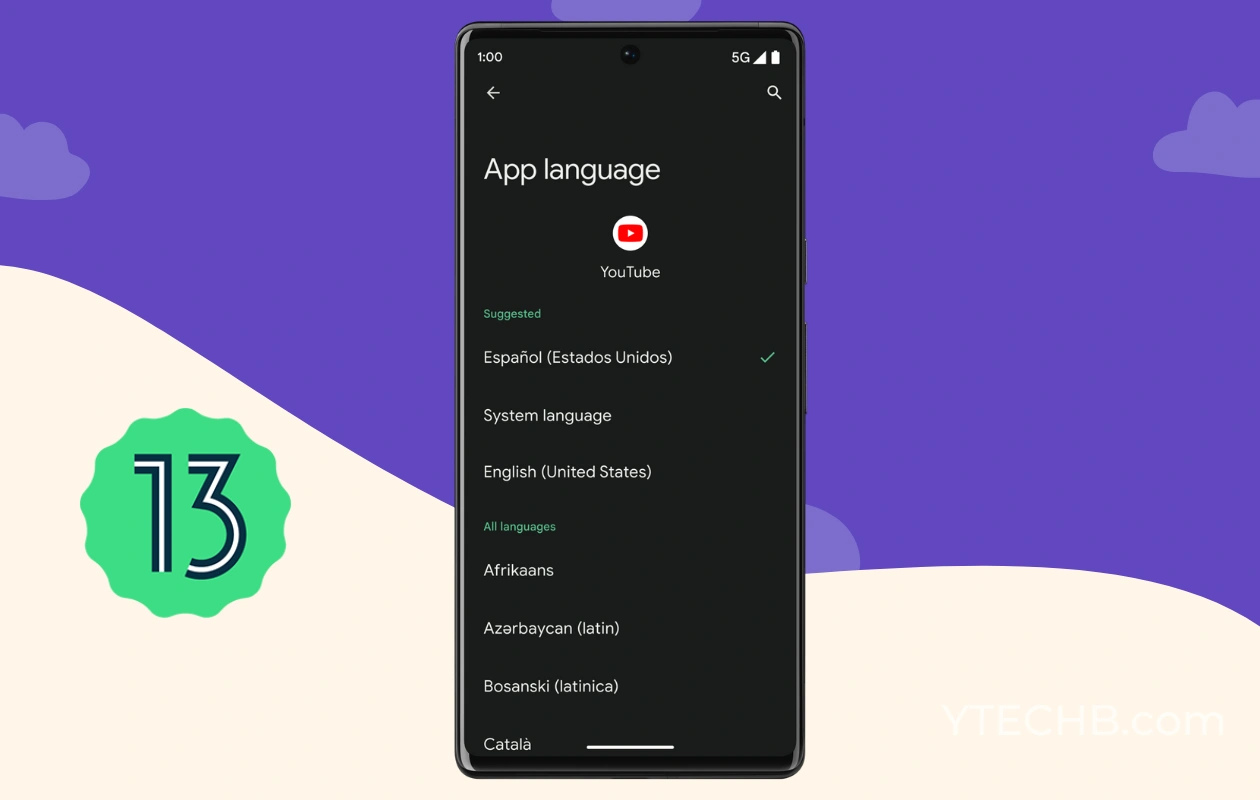 4. The safe photo picker
With this feature rolled out, we can say that your photos will be more secure now. The document picker used to choose a document in an Android application is pretty safe as we can only allow certain documents for access. The same can be done with photos now, as the new feature of the photo picker provides access only to specific images chosen by us rather than the whole photo library. And this feature will be soon released on Android 11 and 12 via the Google Play Store.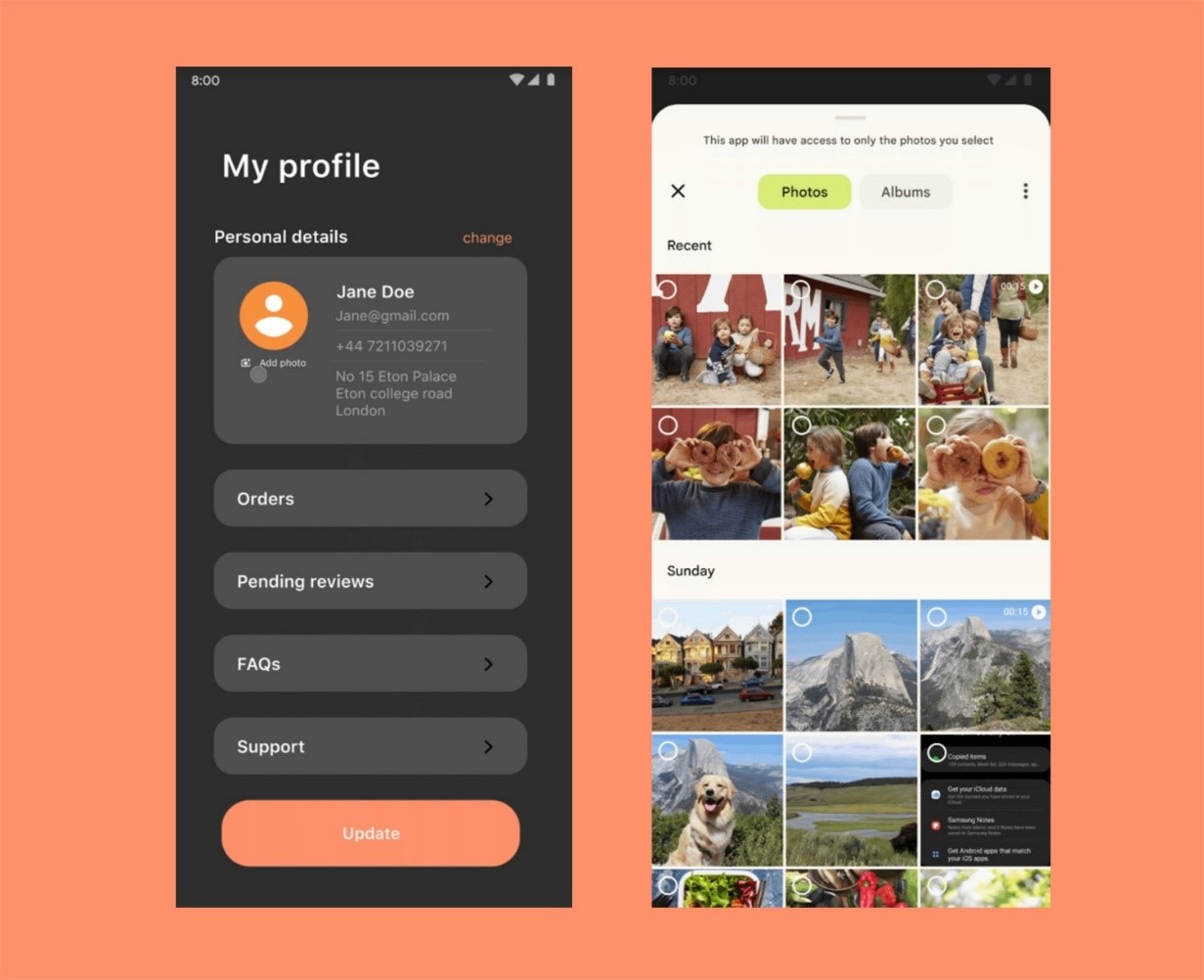 5. Intelligent home control right from your lock screen!
You may have to unlock the phone whenever you want to control any aspect of your smartphone. But now, no worries! Android 13 brings you the feature of holding your smartphone through the lock screen itself. Make the changes in settings Go to the Lock Screen section and turn on the appropriate toggle, which is usually off for privacy.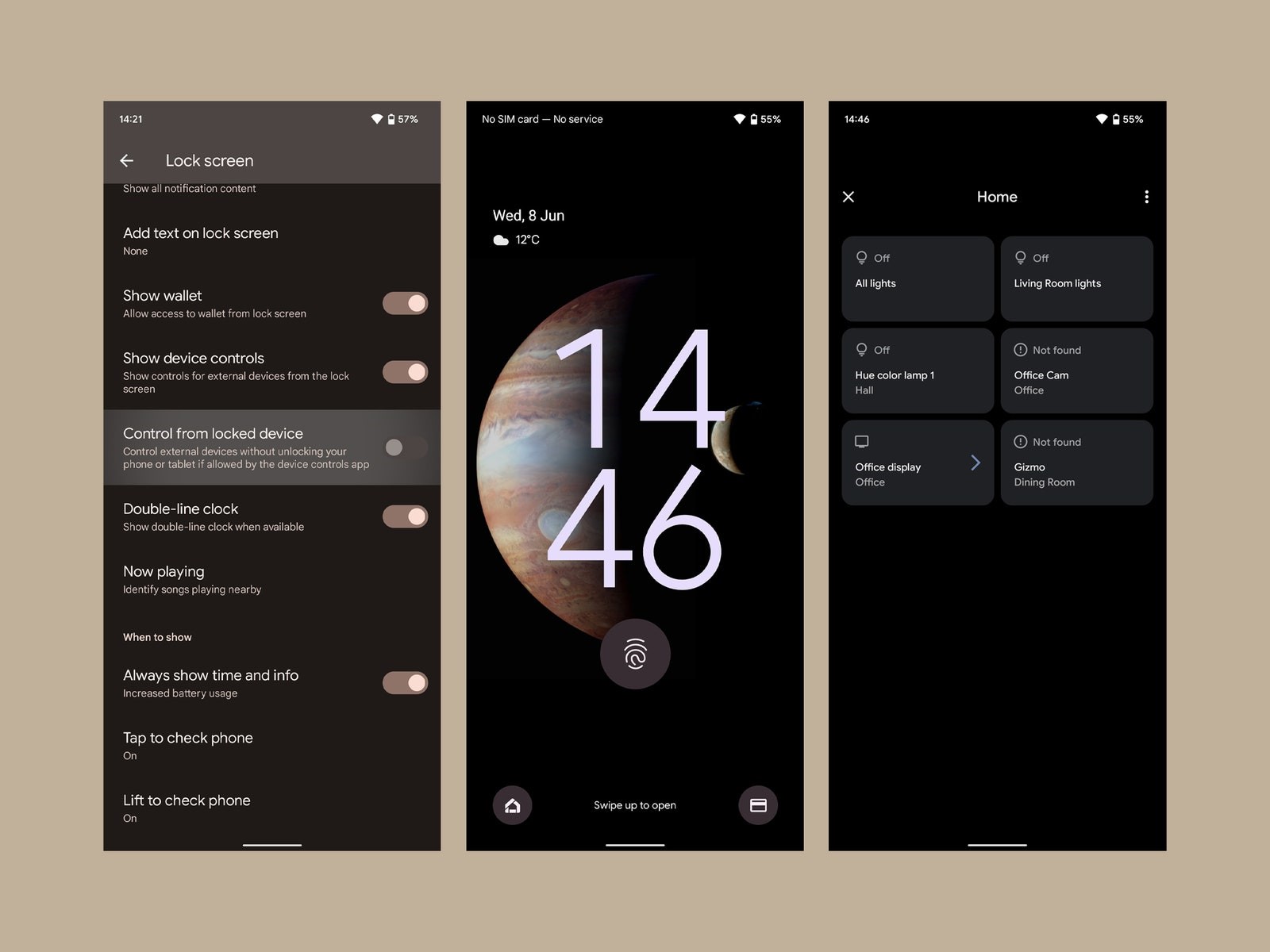 6. Permission for displaying notifications
For all the previous versions of Android, you have given permissions, such as location, contacts, and SMS, to several apps, right? You can also share your consent to receive notifications from a particular app. The new version of Android will also ask permission to send notifications so that you can ignore unnecessary ones. You can also deny or allow receiving notifications right when you are downloading the app.
7. Pair your Bluetooth devices faster now with Fast Pair
This fast-pairing feature is one of the most impressive features of Android 13. Now you don't have to manually go to Bluetooth settings and pair your Bluetooth device like you used to. The mobile phone will automatically detect the Bluetooth device in the surrounding area and ask for pairing. This feature makes Bluetooth pairing easier and faster.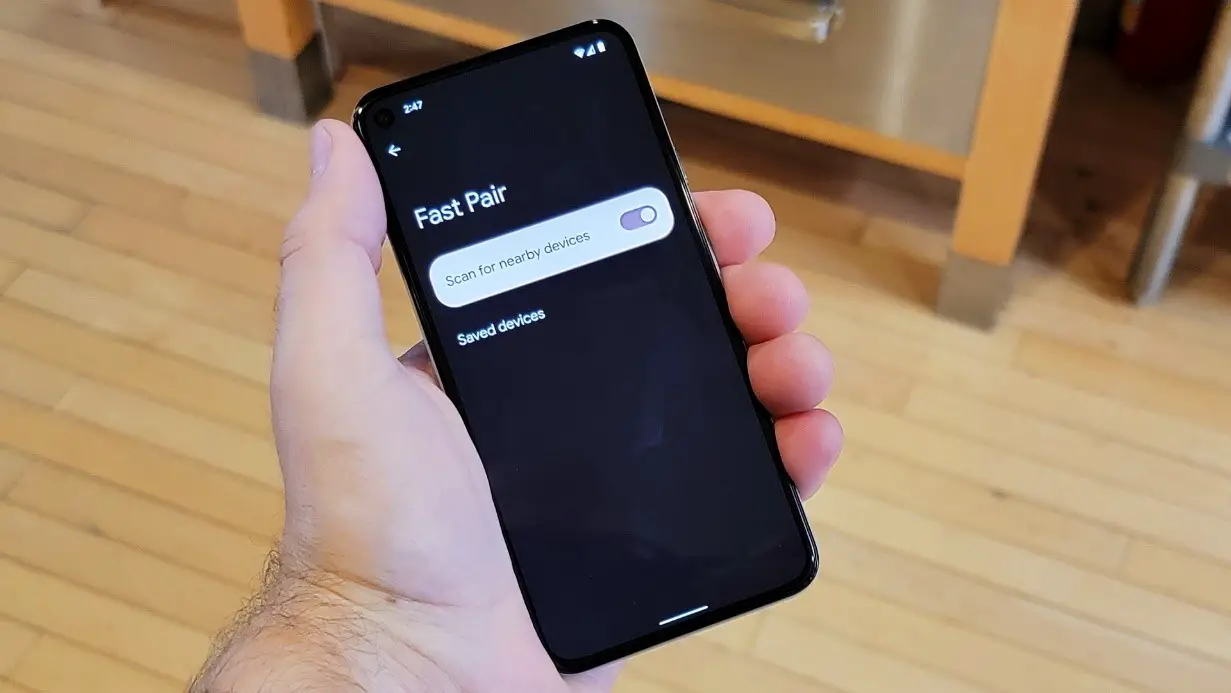 8. The improvements in RCS messaging
Google is doing their best to modify its SMS to Rich Communication Services. This feature provides better security and privacy. Well, this also includes one-to-one encryption of a one-to-one person's chat. Now, with this update for Android, you can find encryption in your group chats too. Also, this will provide the feature to share photos at high quality and can transfer files of larger sizes.
9. Scan QR in Quick Settings!
Rather than going to a QR code scanner app or Google Lens, with the new Android 13, you can now scan QR codes within a few steps. You have to swipe down to get to the Quick Settings menu, and there will be a QR scanner option, which will directly lead to the QR scanner. So no more manual apps; you can now scan QR codes with the option in quick settings.
10. Know the active apps on your mobile
As technology and its use are increasing, the RAM of mobile phones is also growing. RAM is increased just for accessing many apps and for heavy loads. But this can also lead to apps running in the background. To stop those apps, Google has added a feature to close the active apps in the quick settings menu. Swipe down to find a number button in quick settings and click on that to stop the background running apps.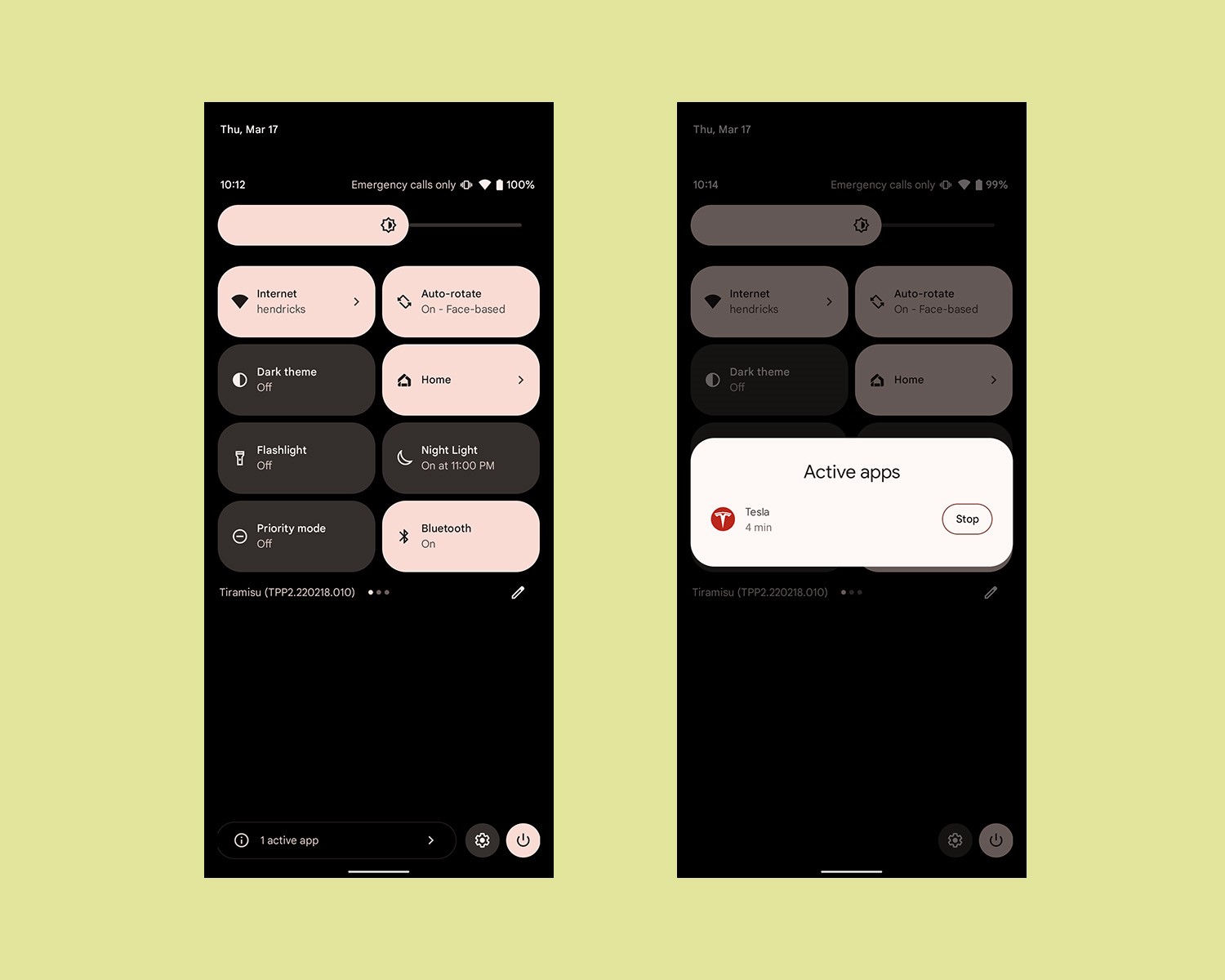 These are the top 10 features of the latest release of Android 13. Even though it's only available on the Pixel, for now, let's play the waiting game to experience it soon.
Do you have a Google Pixel 4 or above? Have you tried the new Android 13? Share your experience, thoughts, suggestions, or needed improvements in the comments below!