Mint budget app:
It is one of the useful budget apps that can take the hassle of preparing a budget. With it, you can connect to your bank accounts and the app uses your details to make a personalized budget. It has the same security system that is used by the banks. It takes all necessary to secure the data and accounts, as the team behind the service has also made TurboTax and Quicken. It gives credit score so that you have an overall outlook of your budget and personal finances. It send you SMS alert for unusual charges and identify tips that will reduce spending on fees and another bill.it helps to manage and pay your bills at the same time.
 Pocket Guard budget app:
It is directly linked to your bank account, so anytime you can access to your balance and current transaction. One the home screen it displays the amount that you have in your pocket, your income and you're spending also. The app analyses you recurring payments that need to planned and identify the income. It has simple chart outlines where you spend the money, and tap show you categorical spending. It is an essential tool to optimize your purchase and areas where you need to cut down. It works on iPhone, Android and also Android watch component.
You need a budget:
It just focuses on four rules to keep your life in order with few changes. Give every penny a job, roll with the punches if you overspend, plan for infrequent expenses and learn how to manage your last month's income. It also helps you in budgeting, offers classes online to get you started and is free with the service. It is available for free for 34 days and then cost $50 per year or $5 per month. It is available both in Android and iPhone.
Good budget:
It manages your finance using envelope budgeting method to make payment. It is synced across all device from Android to iPhone so that everyone knows where your money is going. It helps to save and plan for big purchases or vacation or a new car. It is free for Android and iPhone, but the Pro subscription costs $15 for three months and $24 for six months that deliver history, accounts, budget and device.
Mvelopes:
It is another digital envelop app that is linked to your bank account and keep up your finance on track. It also tracks your spending in real time by capturing receipt so that everyone can have a look at their budget. Apart from Mvelopes iPhone and Android app, there is also envelopes tablet apps for Android and iPad.
Home budget:
With the help of the home budget app, you can sync a personal budget in all your devices iPhone, Android, windows and MAC, but you need to buy the app on each device to use it. It allows you to share between your devices and family members. It is an ideal option for those who can do a lot of manipulation.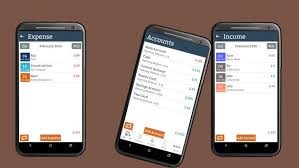 Wally:
It is beautiful expense tracker ideal for individual.it is completely free, and you can log your expenses via manual entry or with a snap of your receipt. It can use your location services and identify where you, to save your expenses. It can adapt your habits and goals to get you there. It gives you a notification when your bill is due and also when you save.
Level money:
It makes us stick to your budget by guiding you what you spend today, in a week and a month. It detects your expenses and income and then guides you're spending. It also helps you to pay down debt and plan for bigger expenses.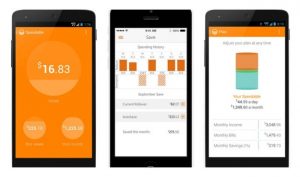 Spendee:
It is more than just a budgeting app that figures out how are spending your income. We can use Spendee to trace our spending with an easy interface that tracks your credit or debit purchase and cash with a few swipes.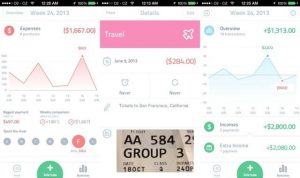 BUDGT:
With this you can enter your recurring expenses and income for an overall outlook budget and track your daily expenses, manage your savings and how much can you spend. You can log transactions, set reminders and check out projections of the amount at the end of the month.