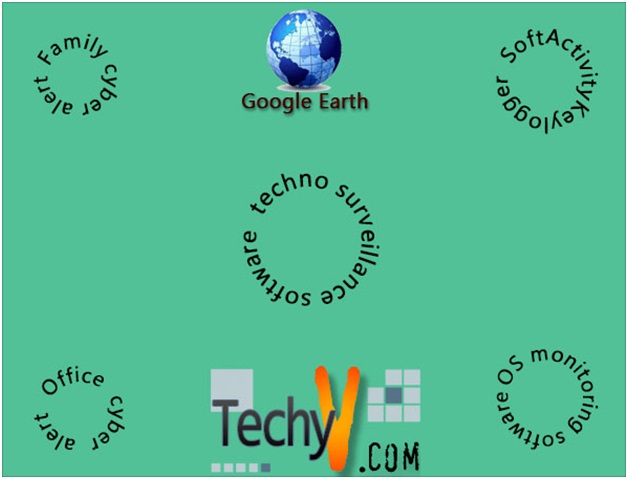 Techno Surveillance software
SoftActivity Keylogger:
SoftActivity Keylogger software was intended to provide simple solutions over difficult ones. They come with numerable features, all at a reasonable price and comfortable functions. You can almost ask anything from the Keylogger and receive it in a single solution. The features inclusive of Keylogger are email details, login details, screenshots and IM conversations.
It can create and track data for more than one user and you can easily switch between both at the same time. It is very simple to use. You can access the control panel which will provide you settings that include log file emailing, screenshots logging, and security options. There is a separate report viewer which will provide information in a tab system that is situated in a sidebar located on the right.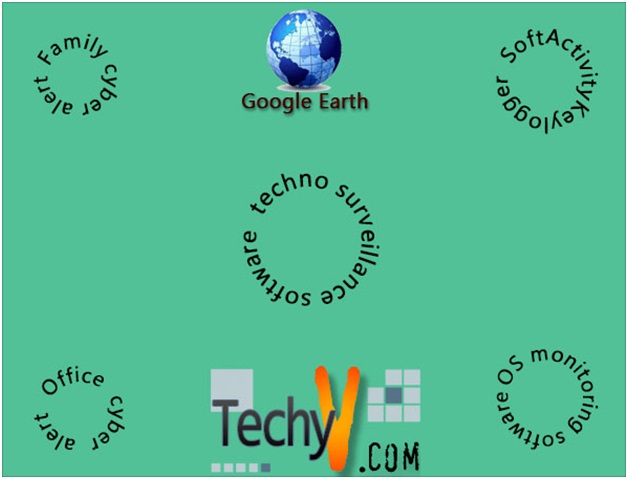 Family cyber alert:
Most parents are always concerned about the various sites that their kids browse through. You should certainly keep a closer look on what they do. As a parent, the right way of treating or educating your child is by accepting techniques which are safe. Most parents are opting for Family cyber Alert (keylogger software) which will certainly keep a close eye on what your child does. This will record everything right from emails to websites, applications, screen snapshots, file access, sequences, chats and many more. It also blocks any kind of sites that you would not want your kid to access.
There are danger alerts that constantly keep popping while you visit any website, obscene sites, or during downloading violent games. It will cost only $19.95- $69.95. You can identify activities that your child might have gone through while surfing the net. This is surely the way your kid can be safe and will not waste time going to any objectionable activity.
Office cyber alert:
Today employees are constantly under vigilance. The effort to stop them from visiting any unlawful sites while working is surely costing corporations big bucks. There are many websites that provide unnecessary information, information which provide entertainment to employees. Employers can easily install office cyber alert which will help to increase productivity and discourage any vulgarity and misconduct. On the other hand, it would make your company accepted by many as it follows government regulations strictly. Any person whether self-employed or business persons who hire people to work for them need to install it to ensure better relationships. It blocks, records sites, emails, chats, sequence, keystroke, and applications.
OS monitoring software:
OS is basically an employee monitoring software introduced to ensure higher productivity. It has become more popular as more and more employers prefer to adopt it. Employers are surely enjoying this move as the sales figure and productivity has definitely taken a leap. People have begun to build good professional relationships and spend more time outside their cabins. It records   screenshots, websites, and IM conversations. You can easily come across a particular employee's daily records.
It is surely a friendly network introduced with the sole purpose of making it more client-server mode and essaying the role of a server to help begin networking. The server handles everything and you actually do not have to monitor every employee by sitting at their cabin or cubicle and browsing through their PC. It monitors everything right from daily work undertaken to download and further to chatting programs.
Google Earth:
Did you know that you can actually see the top angle of your house, your street, nearby ocean, lake, school, cinema hall, your city and many more by just hitting one precious button? Google Earth is basically your anytime online map that will give you information about each and every address no matter in which part of the world you belong to. It was created by Keyhole Inc., which was later absorbed by Google in 2004.
It basically gives the 3D version of the entire world in one click. Google Earth Plus and Google Earth Pro was intended and introduced for commercial purposes which will help people to travel better. It has made traveling easier by eliminating middlemen and people whom we generally ask when we get stuck in the way. There are many other plans which will provide you minute and clear information making the process a realistic experience.
SoftActivity Keylogger software was intended to provide simple solutions over difficult ones.It can create and track data for more than one user and you can easily switch between both at the same time. It is very simple to use.
by Sarah Chapman