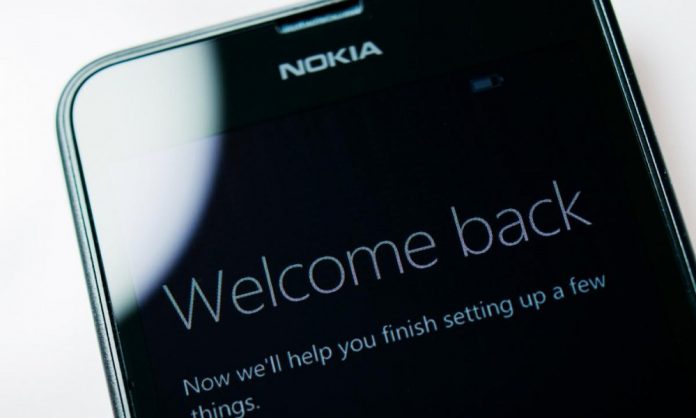 Nokia always give us a nostalgic feeling whenever we heard the name. It was once a firm that dominated the mobile world; back when there were no Smartphones, and they are just producing feature phones that we never thought would be so iconic. Those devices are still being used until today even when the emerging technology of Smartphones kept developing something fresh and advanced. The love of people to Nokia took a back seat for quite a long time, while Samsung and Apple took over. Nokia gambled and collaborated with Microsoft on manufacturing Windows Phone. However, it didn't pay off; which results to Microsoft acquiring the Smartphone division of Nokia and the exclusive rights to manufacture devices under their name.
According to Nokia, we can expect to see their CEO, Rajeev Suri, at the upcoming Mobile World Congress 2017, together with the service and apps developers and the Chief Executives of other major carrier networks. While, James Rutherfoord, the CEO of Microsoft's Asia-Pacific branch, stated that the HMD Global, the company that obtains the exclusive rights to sell Nokia phones, will introduce multiple devices in 2016 until 2017.
A few days back, a micro-blogging website, Chinese Weibo, has published a set of specs about the apparent Nokia flagship to be launch in 2017. They are pointing to a QHD display with possible two variants: 5.2-inch and 5.5-inch displays, a water-resistant metal bodyshell, Qualcomm Snapdragon 820, and a Carl Zeiss camera.
Nokia has already confirmed their plans to release new Smartphones next year. During the Capital Markets Day event, they made a presentation in front of the investors, and the PDF file of the said presentation is now being hosted on the company's webpage. The file includes a roadmap to the year 2016 until 2018. For this year, we can see the recent acquisition of Nokia to Withings, a consumer electronics company. This acquisition will boost Nokia's portfolio of fitness devices and wearables on their return to the mobile world. We can also see an expansion of license agreement with Samsung and Nokia's OZO Virtual Reality Camera.
For the year 2017, Nokia revealed their plans of expanding the VR leadership, possibly a Virtual Reality headset? They also talk about digital health branding, which implies about Nokia's health and fitness wearables, and expansion in patent licensing in mobile, automotive and consumer electronics. All these may sound very promising, but the simple line about "Nokia getting back to Smartphones" is something we should all look forward to.
Yes, Nokia has confirmed their plan of a Smartphone revival in 2017. But we should not forget that this revival is still a licensing partnership between Nokia and HMD Global Oy. The image below shows further details about the HMD deal:
According to the news posted in nokiapoweruser.com,
HMD Global will launch two mobile phones in the 4th quarter of 2016 and two Smartphones in the 2nd quarter of 2017. This led to speculations that the first two phones are both feature phones and not Smartphones. Needless to say, we don't really find the possibility of new feature phones very exciting. What really excites us is the early 2017 and onwards, when Nokia will finally release their Android-based Smartphones. We should watch the upcoming MWC 2017 to witness Nokia's victorious return to the Smartphone world.
UPDATE!!!
The Nokia Executives have already confirmed three phones before the year ends. It was supposed to be two phones only, but the third will depend on the result of its testing. Possibly, this phone will debut in the first quarter of 2017, most likely at the MWC 2017.
According to Nokia China's President of the Joint Management Team, Mike Wang, out of the three phones, two would be flagship devices, which mean both will have high-end specifications and features. As of this time, the two flagship phones will be sporting QHD OLED displays (for both 5.2-inch and 5.5-inch), 22.6 graphene cameras, Snapdragon 820, water and dust resistance, metal body, and Android 7.0 Nougat, while the third phone would be a mid-range and cheaper model.