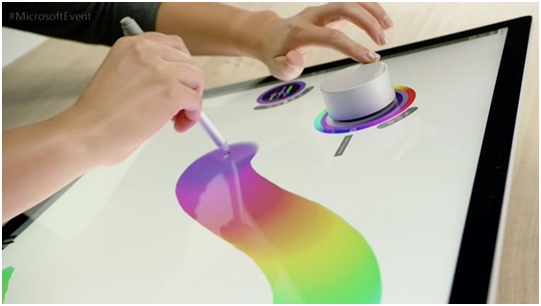 In the recent New York event, Microsoft has added the latest 3D editing tools and creation on the next edition of Windows 10, such as a new and improved version of Paint. They have also unveiled an array of virtual headsets to motivate the users in interacting with their creations. According to an expert, this will help prepare the consumers for an extensive and increasing reality features that are still under process. Microsoft also unveiled the Surface Studio, the company's latest all-in-one desktop.
The Surface Studio features 28-inch thinnest LCD Touchscreen. It comes with a Dial controller, which can be put on the display directly or on its side.
In the recent on-stage demo for 3D Paint application, a stylus was used to create 2D graphics that software has given depth automatically. Users can also add photographic elements, and some parts could also be animated.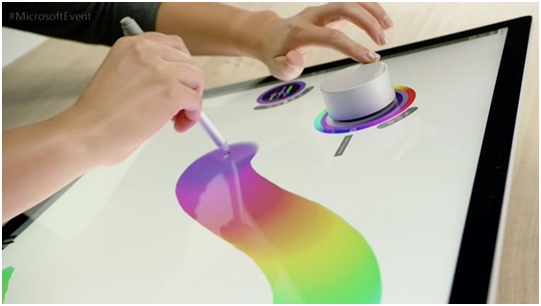 Microsoft is also making a Smartphone app that will turn real-world objects to 3D models that will work simply by beckoning the handset throughout the desired item. Users can add their finished creation to their Powerpoint presentations, share it to their social media pages, or even put it in a virtual reality environment. According to a consumer tech analyst, Virtual Reality and 3D are currently in demand with consumers and Microsoft assured that they are not missing the boat from an ecosystem point of view and leave it all to Google.
Focusing on making content and sharing it is a better way for them to start thinking about the mixed-reality, which prepares them for the HoloLens headset. Microsoft also revealed that leading computer manufacturers such as Asus, Acer, HP, Lenovo, and Dell would produce virtual reality headsets that are compatible with Windows 10. The user may experience computer-powered images when they wear it. The lowest-cost model will be available for £245 ($299), which is way cheaper than the HTV Vive and Oculus Rift headsets that are already on sale. Versions of the much-awaited HoloLens are now on sale, but it ranges from £2,719 ($3320) and £4,529 ($5530).
The Windows 10 Creators Edition will be out for release in early 2017. Computers that are already running the software will get a free upgrade. In Creators Edition, the user can receive text messages on their computer if they own an Android phone. Emoji's and other user-generated 3D objects will pop up on your friend's desktop when you send one. There are also icons that will bring your emails, chats, and other means of communicating with your loved ones, all in one place. The user will also have the opportunity to set up video game tournaments, along with other players using their Windows 10 PC and Xbox.
Microsoft also unveiled the latest Surface Book i7. It was said that this laptop provides twice the graphics performance of the previous model and added 30% of battery life that can last up to 16-hours. Most of the section was dedicated to the current Surface Studio desktop PC.
Surface Book i7 is foldable up to 20-degree viewing angle similar to the slanted desks in some art studios. It is powered by Quad-core Intel i7 processor and 32GB of RAM. The high definition camera was placed in front of the device to make the facial recognition software usable; this feature can unlock your computer once it recognizes your face. Microsoft claims that the performance of Surface i7 was "unmatched" and is "best in class."
The Surface i7 is sold with a keyboard, wireless mouse, and stylus, but the most distinguishable peripheral is the Surface Dial. This control wheel was attached directly to the screen of Surface Studio, which allows the user or artist to choose colors, flip through pages, adjust the volume and much more.
The price of Surface Studio will range from £2,452 ($2999) and £3,433 ($4199) when it goes on sale this coming December. There is a forecast that after a fall this year, Microsoft can expect a smaller dip next year.