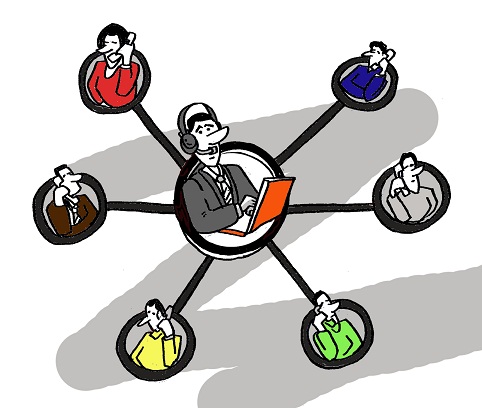 The Top 10 Call Centre software
The number and need of call centers are increasing day by day. Also with the enhancement in call center business, they need to keep a strict eye on their management. One can have so many call center related software to utilize for the betterment of their call center and also to handle the whole management. Call center may be an in bound call center or can be an out bound call center.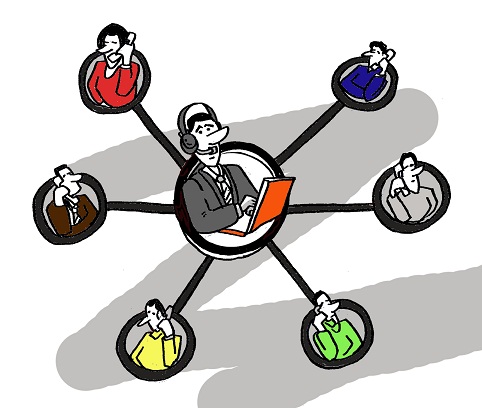 Below is the list of Top 10 Call Center Software.
Call Recording Software
This software is used to monitor and record the conversation between agent and client for quality assurance purpose, and also to utilize these calls in case of any misunderstanding or enquiry. Also this software can be utilized to monitor agent's performance, his/her way of handling client, and to grip any issues or disputes at client's end.
Performance management Software
Each call center has its own strategy related to the management. Performance management software leads teams and supervisors to maintain performance of call center. Through this amazing software, they can easily generate survey reports, manage time for each call and much more; in short, management will indisputably shift your call center towards progress by informing you about customer's satisfaction at your services.
Call Monitoring
Call monitoring software is little bit similar to Call recording software. Supervisors mostly used Call monitoring to test out the progress of their agents, their tone with the clients, way to talking and voice quality during call. One feature of this software is that team lead or supervisor can listen to the 'Live' call or conversation between the agent and the client.
Customer Interaction Center
Probably the most useful and enhanced software for call centers, having a wide range of all small call center's application along with PBX platform embedded in it. Agent's performance, Work force management, call quality management and monitoring, IVR reporting, multi routing etc.; all these services can be availed from this huge software.
Orderly Software
While running a call center, you are always concerned about
Your call center progress
Your agents behavior and advancement
Better hiring for your call center
So the solution for all these questions is Orderly Software which keep track of all information and positive progress for betterment of your organization.
Indosoft
If you are thinking to enhance the IP's, call routing and dialing process then don't wait for any thing else, Indosoft is the most suitable next generation software suitable for this purpose.
Agent Evaluation Software
Agent evaluation software guides you in agents training, coaching, monitoring and progress. This software allows you to keep track of all those websites which your agents use in their working hours. It also allows you to train your agents in a professional way.
Ciboodle Software
It's a CRM based software with the features of monitoring and evaluating client's communication history, reminders, messaging services, single touch point information of all clients history without any need of multiple application navigation.
Aspect Unified IP software
Aspect Unified IP software includes internet connection issues, work flow management, voice recorder and analytical dialing under a single platform. It allows agents to access client's history, connections with telephone resources, keep up integrated service and have faster communication and response to the client.