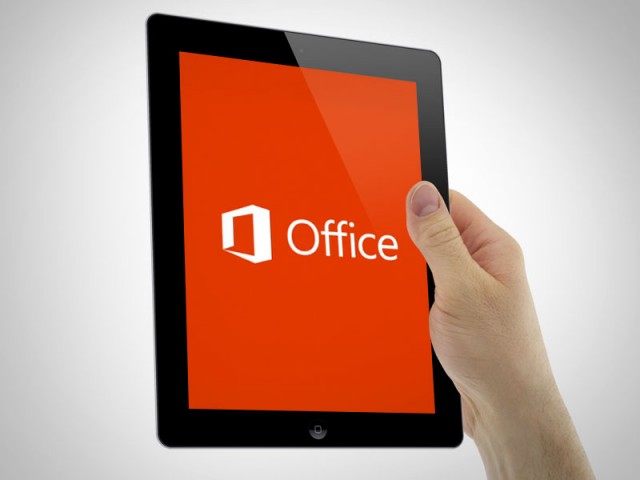 Microsoft Office Brief Description Differences
In the year 1989, Microsoft has commenced its office suite applications which initially include Microsoft Word, Excel and Power Point versions compatible for Microsoft Windows and Mac OS X operating systems.
The application upgrades through years with spell checkers, OLE data integration, Microsoft Visual Basic and other Office Business Applications. More and more upgrades are introduced in the market and to trace back these different versions from Microsoft Office 97 to Microsoft office 2010, each be differentiated in the light of their main of features.
Office '97
Office '97 is still equipped with Microsoft word's basic components such as Word, Excel and Power Point.  This is an improved office with a lot of new features but command bars are still the same of capability and design with previous versions. The very important features that are unique from the rest are the Natural Language Systems, grammar checker and the first to have Office Assistant features which is widely familiar as office wizards that pop up while using the application.
Microsoft Office 97 has pooled the useful applications for organized office tasks like common commands, menus, and toolbars, for smooth office work flow. This office version has Microsoft Outlook that keeps your e-mail messages, tasks, appointments, contacts, and access to your documents
Office 2000
This version is the successor of Office '97 that can be supported with Window 95 OS. The more advanced features of this are the following:
Copy and Paste Multiple Items without jumping back and forth to different documents.
Email Office Applications
The use of Outlook 2000
Provides efficient organization of Inbox like easy email, appointments and tasks searches
Ease in Sharing of Document in HTML format for direct internet posting
New Visual Microsoft Excel Charting Capabilities
Self Repairing Applications for missing or corrupted files
Microsoft PhotoDraw 2000 for illustrations and photo editing
Microsoft FrontPage 2000 for website creation and management
Microsoft Publisher 2000 with a lot of customizable templates for publications
Office 2003
This version of Microsoft Office is helpful for large enterprises but is not really a must for home and small office users. Its added features like the integration of XML throughout, rights-management tools and tie-ins with the SharePoint Server can only be beneficial for large scale businesses. This one only runs with Windows XP and Windows 2000.
The most improved basic component of Office 2003 like the Microsoft Outlook already comes with more navigation options, new tools and more improved email interface like automatic opening and deleting of emails; more enhanced utilities of Microsoft Publisher; Microsoft FrontPage 2003 now supports XML, flash animations and more dynamic web tools.
Office 2003 has a new Information Rights Management (IRM) technology. This new component lets the owner safeguard the documents and the Email Messages. Nobody can change the file without permission from the file creator.
Office 2007
Office 2007 is another Microsoft's office productivity applications with Word, Excel and Outlook.  For the first time ever, Microsoft has significantly changed the Office interface, User Interface paradigm with the use of ribbons and tabs. This version does not only include Word, Excel, PowerPoint, Outlook but it also has Access, Publisher, instant messaging, OneNote, InfoPath, Office Groove 2007.
With Office 2007 you can:
Create professional – looking documents with added formatting tools and contents and with high impact graphics, check spelling errors and automatic grammar checking
Share documents confidently
Go beyond documents by reducing file sizes, connect documents to other businesses and mange the documents
Recover from computer problems with office diagnostics and program recovery
Office 2010
Expectedly, this one is the latest and higher version of upgrade released in July, 2009. Office 2010 is the same with Office 2007 that support Windows 7 to Vista. The important features are the use of Office button, to select a variety of tasks and options; a more advanced Microsoft Outlook; and the use of photo-editing tools become sophisticated.
To be more specific the following are the enhanced features and functions of the latest Microsoft office version:
Paste Preview gives you an idea of original documents like when transferred to another sources like from Excel to Word;
Screen shots features; capability to enhance photos and illustrations through its tools used in setting contrast, color brightness, backgrounds, and other effects; and lets users quickly integrates the edited images to another applications;
Sends documents out to numerous recipients with different file formats;
PowerPoint 2010 has the ability to convert your presentation into a video.
Microsoft has added what it calls 'Social Connectors' to Outlook.
Various Office Web Applications such as uploading files to the web with any file formats and email invites.
Hence, it can be concluded that the new and upgraded features of this latest office are the more advanced user interface, silver light technology that can be used for a more enhanced video and images presentations and open document format to easily use any document formats.
Processor and RAM requirements for Office 2010 hold the same for office 2007. Thus, if your upgrade is from 2007 you can still run Office 2010 with the same system. The recommended hard disk space is larger with Office '10 because of the new added features. Hard disk system requirements should be larger than the actual disk space to be used for the software. Use of a graphics processor with Office 2010 requires a Microsoft DirectX 9.0c compliant graphics processor with 64-MB video memory.  But if you do not have a graphics processor, you can still run Office 2010.
Within each Microsoft Office versions, Office 2010 can be considered to have the most advanced functionality in many areas of the user interface elements like task panes, menus and tabs, tool bars, digital signatures, document formats, etc. The Office 2010 suites have some new features than any other versions.
These versions are developed synchronically; thus users expect that the latest one should be equipped with more functionalities and utilities.