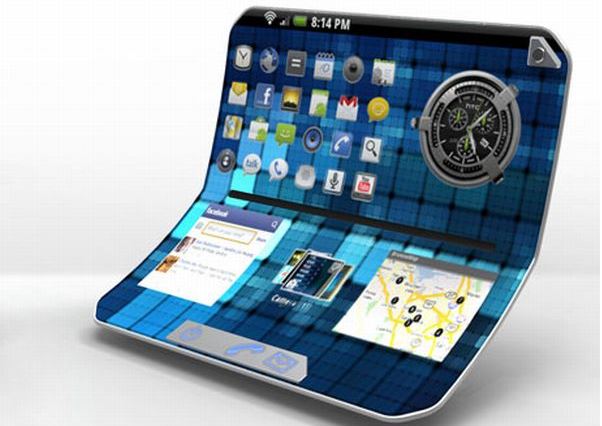 The Microsoft, recently awarded with patent a new mobile device with flexible hinges that have potential to works both as a tablet and a smartphone. The patent filings as discovered by the MSPoweruser reveals that Microsoft is for sure at least experimenting with this new concept for a future mobile device.
After going through the accompanying notes and diagrams, we found the device looks like a big smartphone that can be fold over and transform itself in the form of a tablet or even like the tent mode we see on the Lenovo range of yoga tablet. These appear as the modes to be two or three screens, can be extended flat to make the device big and more like a tablet like Microsoft's original Courier concept. The first patent was filed on oct2014 by Microsoft.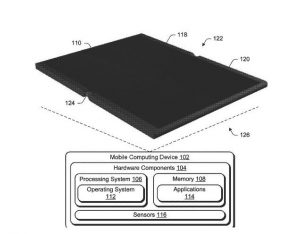 in this patent filed,Microsoft is describing the device that is flexible and supported by flexible hinge-like structure that secures the plurality dimensions of housing each other, permits these pularity of housing to rotate about an axis relative to each other, supporting continuous viewing area of the display of the device that extend across the plurality dimensions of housing and its flexible hinge structure.
While the Microsoft patent thousands of inventions that never make up to be the final product. The inventor of this foldable device is the person who has also successfully patent Microsoft's Surface camera and Surface kickstart previously listed as Kabir Siddiqui.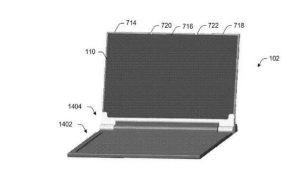 The patent number US 9,541962 aims to show what some companies such as Samsung and LG are reading working at the smartphones with foldable screens that can be open up and transform into a more tablet-like experience.
Such a device will not provide portability to the smartphone but also enhanced the productivity of a larger screen and when clubbed with Windows 10 on ARM would provide a significant competitive advantage over Android and iOS. The patent itself shows varied no of devices that pretty much generic in terms foldable movie devices that proposed with dual and triple hinges and various screen size.Microsoft seems to play its triumph card at the right time, with this patent it will be able to create a 3 in 1 device, i.e., a fully working PC, a tablet and a smartphone. Windows 10 comes with continuum which also the user to adjust itself to the screen size.
The company knows that should be done to make to satisfy its customers. The product is designed with the company's vision where they understand human aspect.Soon after the product hits the market, its shares are going to reach Sky High. The company is trying hard to make what seemed to be impossible a few year back, but with technology changing and some innovations coming this seems to have a different story.
Most of the companies file many patents but fail to produce the goods and services, Microsoft is a captivating company and soon will produce what it signed for or what it patented for. The product will be launched around 2017 or 2018 to create a revolution.