Cloud computing plays a vital role in our daily life. It helps to watch movies on the web, edit documents, store photos, web-based email services, and many more. The services offered by the cloud are Infrastructure as a Service, Platform as a Service, and Software as a Service. The Cloud computing market is full of cloud suppliers who are building productive items. Please look at the list of top 10 cloud software companies:
1. Amazon Web Services
The cloud computing platform offers Infrastructure as a service. It allows you to host static websites. It enables you to build applications with trustworthiness. It supports application integration, AWS cost management, customer engagement, Internet of Things, Machine Learning, storage, and compute. It also offers media services, quantum technologies, developer tools, databases, containers, blockchain, analytics, AR, and VR. The cloud contact center has powered by Machine Learning. AWS has a great partnership with VMware. AWS has benefited from all scale of entrepreneurs looking to move activities from data centers to the cloud.
2. Salesforce.com

Salesforce cloud computing offers Software as a Service (SaaS). Salesforce is well-known for its fastest cloud-based services. It supports multiple cloud services includes Sales Cloud, Service Cloud, Marketing Cloud. The products provided by this company are marketing, commerce, service, communities, IoT, analytics, app development, and CRM. It builds a new partnership with Google. This agreement between two companies enables you to access Google G Suites productivity apps. It helps to manage all the customer services no matter of place and time.
3. Microsoft Azure

Azure is an ideal tool for conveying, planning, and dealing with the applications through an overall system. It is famous for its features include Synapse Analytics, Machine learning, VPN Gateway. It is a solution for virtual machines, containers, hybrid, and the internet of things. It supports operating systems, databases, tools, programming languages, and frameworks. It provides a 30-day free trial. This offer includes over 25 free services and Rs 13,300 credits. It offers edge computing efforts.
4. IBM Cloud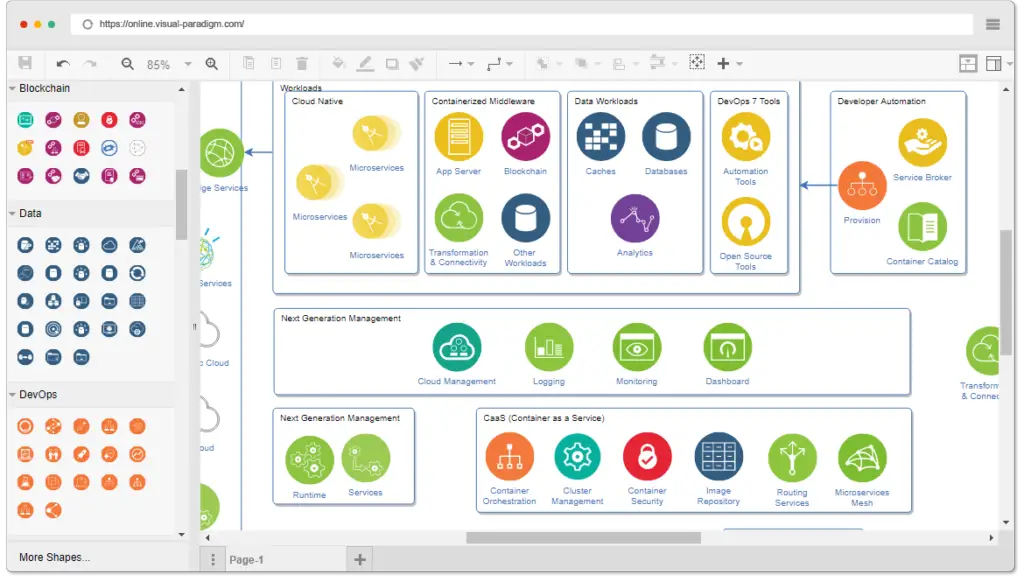 The platform offers Infrastructure as a Service, Platform as a Service, and Software as a Service. IBM works as a hybrid multi-cloud platform. It allows you to use its features includes advanced data, AI capabilities, and enterprise expertise. You will get an opportunity to choose and join your tools, data models, and delivery models in making your cutting edge administrations or applications. The provided services are IBM Cloud Paks, management, AI, IoT, analytics, databases, security, blockchain, logging, monitoring, migration, compute, and storage. With the IBM Bluemix Cloud software, you can fuse profoundly performing cloud correspondences and administrations into your IT condition.
5. Google Cloud Platform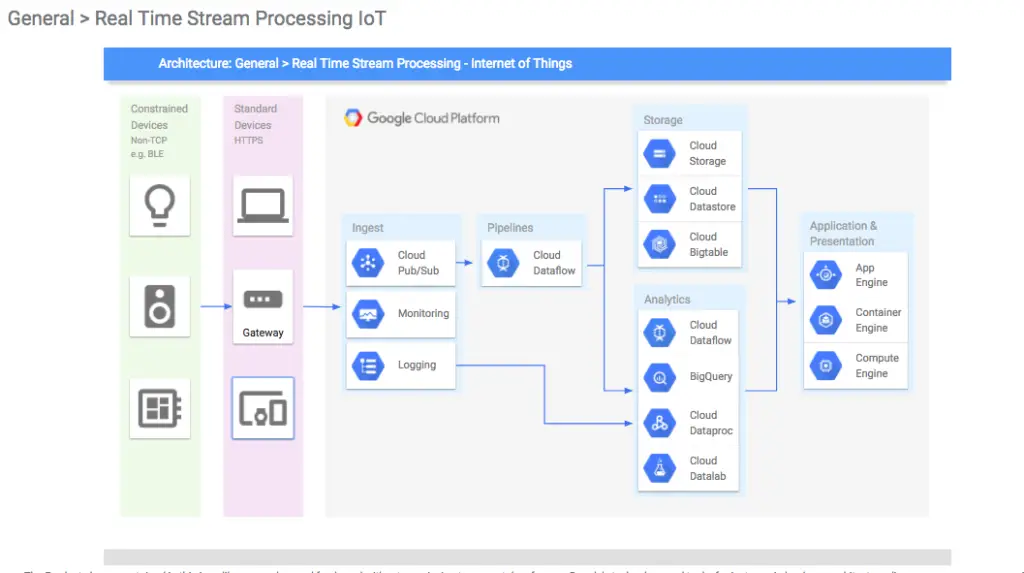 The platform had started by Alphabet. Google data centers offer assets are PCs, virtual machines, hard circles, and so forth. The cloud software is a coordinated stockpiling utilized by designers and endeavors. You can start work on this application with $300 as free credits and over 20 free products. The resources offered by the tool are training, certification, partner directory, and developer community. It supports cloud natives, media, telecommunications, healthcare industry, gaming, financial services, teaching tools, virtual desktops, and Windows, and security analytics. It provides cloud CDN, cloud storage, cloud SDK, operations, computes engine, cloud SQL, and cloud RUN, BigQuery, and GKE.
6. Oracle Cloud

The computing software works as offers Infrastructure as a Service, Platform as a Service, and Software as a Service. It works as SaaS gives an information-driven and secure cloud condition. Oracle as PaaS allows the IT Enterprises, and engineers to create, associate, and share information over the applications. Oracle as IaaS is an arrangement of membership-based and administrations that helps to run the remaining tasks. It supports analytics, management, integration, app development, software technologies, storage, compute, security, and networking services. It is a data management tool. It also provides solutions to Artificial Intelligence, the Internet of Things, and Blockchain.
7. Adobe

The cloud software that offers so many features includes Adobe Creative Cloud, Adobe Experience Cloud, and Adobe Document Cloud. It works as Software as a Service. It allows you to edit videos, photography, graphic designing. The products offered by this tool are creative cloud, experience cloud, and document clout. The best platform to promote, build efforts, and gain knowledge of the business. It is an ideal tool for digital documentation.
8. SAP
German cloud computing vendor is famous for its real-time data processing to cloud products for all scale of businesses. It offers qualities, human experience with SuccessFactors, SAP C4/HANA, and Commerce through Ariba, Concur, Fieldglass, and ERP with S/4HANA. It has large business systems, cloud-based effort, and propelled IT security. It has a widespread establishment named SAP HANA for all its cloud administrations. It is changing the style of working on the iPhone and iPad. Its partners are Google and Amazon.
9. VMware

VMware is a cloud service provider used for virtualization and Cloud Infrastructure. The application helps in decreasing the IT complexity, bring down the costs, offers adaptable coordinated types of assistance. The open cloud tool supports features that include networking, storage, disaster recovery, and computing. Its solutions help to amplify your association's benefits of distributed computing by joining the administrations, advancements, and directions for working with the employees.
10. Red Hat

The openly available cloud computing tool used to convey deft and adaptable solutions. It allows you to update the apps and to coordinate all the ideal parts into one arrangement. It helps to fabricate and deal with an open cum private cloud requiring little to no effort. You can build, deploy, and host the applications. It provides solutions to financial services, public sector, healthcare, telecommunications, integration, BBVA, cloud natives, and many more. Its products include Red Hat OpenStack platform, virtualization, cloud suite, Gluster storage, satellite, smart management, runtimes, CodeReady studio, Middleware Portfolio, and many more.