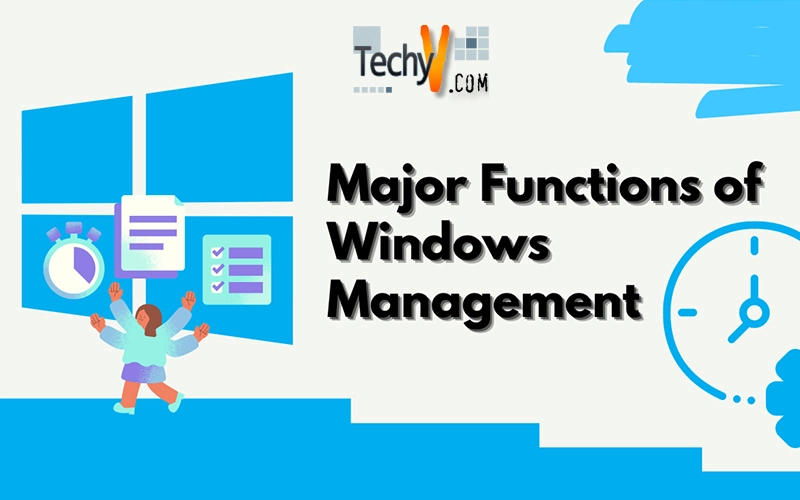 Major Functions of Windows Management
Windows Management is very basic thing for I.T users, whether they are basic users or professional users. In Windows Management, people have to keep their operating system in a very healthy condition by applying certain command and operation while working with any Windows Operation System. It includes the disk defragmentation, formatting storage devices, security and viruses issues, users account management, windows updating and much more.
While working in network environment or connecting with the internet, there are many chances to get viruses into any computer. However, it is up to the user or owner of the diseased PC on how to tackle this type of situation, a user might have many options in his mind but the best option will provide the exact, timely and efficient treatment to the PC, and that is obviously removing viruses by using ant-virus applications rather than re-installing Windows Operating System or formatting hard drives. Windows Management includes following major functions, let's have a detailed look on these one by one.
1. Disk Scanning and Defragmentation
2. Formatting Storage Devices
3. Managing Viruses
4. Windows Users Management
5. Installing Third Party Software & Hardware
Disk Scanning and Defragmentation:
Disks refer to hard drives and other storage media installed in Window Operating System. When working with different applications and dealing with many assignments at a time, there are lot of problems that occur which cause disk load, disk error and splashed data on the storage surface. By using disk scanning and defragmentation function, users can re-arrange the data stored on disks surfaces and make the disk able to work properly after scanning.
Formatting Storage Media:
Sometimes there is a need to clean or wash out all kinds of data to make the drive fresh. Users can format the drives within no time but depending on the size of the disk. However, there is an option to quick format or regular format. Quick format takes no time but regular format takes more time as it formats and scans the drive at a time. There is also an option to format the drive with a required file system. Normally it is NTFS or FAT32. It is the user's priority for file system selection.
Managing Viruses:
While working in network environment or using the Internet at home or in the office, there are chances for a PC to be infected by different kinds of viruses. However, users have to deal with viruses according to the situation and degree of infection. They should use Windows Security System to control virus infections or they may install third party anti-virus tools to remove all kinds of viruses. However, in networking environment user should use proper firewall to prevent further problems.
Windows Users Management:
In offices or at home, there are chances that a computer might be used by more than one user. In such cases, there is an open option to create logins or users as much as it is required. They further include power users, administrative users, guest users and parental control users especially for kids. These are password protected login and have full privacy.
Installing Third Party Software & Hardware:
A user doesn't have much in a single operation system so they always need to install third party software or hardware. In this case, users have to be very careful in choosing applications, hardware devices and their drivers. Users should always use compatible software and hardware devices so that they do not feel any difficulties in the future while working with Window Operation System.