This article is a look at the latest innovations that are about to shape the technology world. Read on to know the latest technology news.
Last year, the company, Indiegogo, has released the Zano Nano Drone, which is just the size of a palm. However, it never made it off the ground and failed to succeed. This 2016, the company has released another smart Nano Drone, which they called the ONAGOfly. Similar to a mini quadcopter, this device is controlled by an Android or iOS devices and is mainly designed to take a shot at aerial selfies or record a full high-definition video with 1080p resolutions while roaming in the air.
There is a free mobile application that will allow you to fly the ONAGOfly over a Wi-Fi connection of up to 30-meters. By tilting your device or through on-screen keys, the ONAGOfly will automatically track your movement. This was made possible due to the built-in GPS syncs and your Smartphone's GPS. Measuring just 5x5x2 inches and weighs only 140 grams, this smart device also has passive infrared sensors to avoid any obstacles from within 20cm where your drone is.
The ONAGOfly will cost you $200 and an additional $25 for the shipping fee if you live outside the US or China.
2. Nanoleaf Aurora: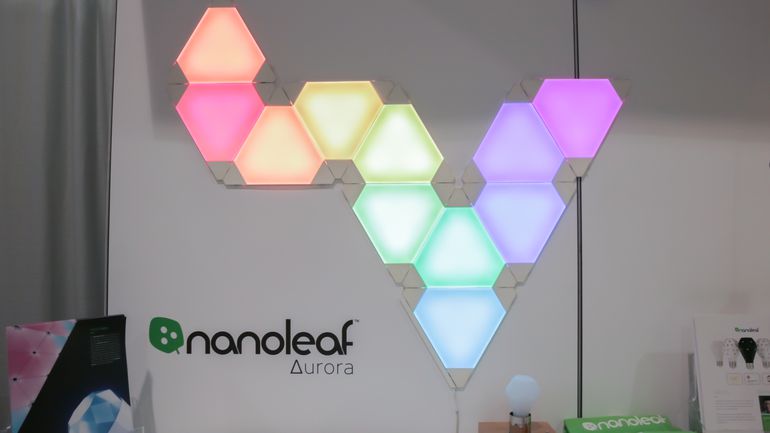 With the latest advancement today, a triangular with programmable color-changing LED lights has been making rounds in the technology world. This all new high-tech stuff was called, the Nanoleaf Aurora.
The Nanoleaf Aurora can be controlled just by using spoken commands, or through your Android or iOS devices. This is probably the most design-centric smart-home gadget that can light up your living room. The starter kit consists of 9-panels, which will cost you $200. That may seem outrageously expensive, but its funky lighting arrays are best for connecting living spaces in your home.
It works with Apple HomeKit and is designed for iPhones and iPads running the latest iOS software. Through this Apple Home app, you can toggle the lights and your devices by using the Siri commands or your Smartphone's Control Center. By the end of this year, compatibility with Alexa (Amazon) will also become possible.
You can connect the panels through a connector chip, similar to an SD-card. It can handle up to thirty panels; each additional panel is available for $60 (3-packs each set).
This latest innovation was the first company hardware produced by Livestream, which targeted the general consumers. Mevo is a small 4K live streaming camera that is intended for people who needs a more reliable and professional way of broadcasting videos.
Using just your iPhone and one camera, creating a video with a number of shots was made possible. You can zoom in and out, pan digitally or create close-up or wide shots, just by clicking on your iPhone screen and still get a 720p HD resolution effect. It has microSD card slot, which made recordings and live streams more convenient. A 16GB microSD card is also included. Streaming of videos can be done through a direct Wi-Fi connection.
Mevo has a 1270×720 HD resolution with a bitrate of 20Mbps for recordings. It is also very handy as it only stands 2.5-inch tall, and will cost you $400.
If you dreamt of controlling your home appliances with a single remote, well, dream no more, because Sevenhugs' Smart Remote is finally here.
This revolutionary device will allow you to control anything such as televisions, speakers, music players, lights, fans, smart hubs, locks, thermostats, camera, etc. All you need to do is to point it to any device, and its high-definition touchscreen will automatically show an intuitive interface for controlling that certain device.
With the help of Wi-Fi and three sockets connected to the Smart Remote, it will put your smart-home chaos in order. The Smart Remote will triangulate its place between these sockets to a range of up to 30-feet. Then, you can train the remote to connect a particular location with a particular device. Smart Remote will give you the ability to control any device connected to Wi-Fi, Infrared, or Bluetooth.
You can pre-order this Smart Remote at $149, which is 50% of its original retail price. The quantity is very limited so don't just sit there and wait, grab yours now!
5. Sensorwake:
Are you the type of a person who will wake in the morning just to the smell of coffee? But you're too lazy to get up and make one to wake you up? The latest alarm clock called Sensorwake would do the thing for you. Though it does not make you a real coffee, it diffuses coffee scents to be able to awaken you from your sleep.
Sensorwake comes with cartridges, similar to a plug-in air freshener. If you set the alarm and it goes off, the scent of coffee will be diffused for three minutes. The good thing is you can choose which aroma you like. There are 15 scents available such as coffee, mint, croissant, seaside, toast, espresso, chocolate, grass, peppermint, etc. Each cartridge will last up to 30 uses after which you can purchase on Sensorwake official website. The cartridge is 100% recyclable and has passed the highest air quality standards.
You also don't have to worry if you don't roll out of your bed after the scent because this olfactory alarm clock will produce a beep sound just like the conventional type of alarm, which sometimes annoyed us. Sensorwake alarm clock cost $109, and each cartridge will cost you $10.
6. Withings Go: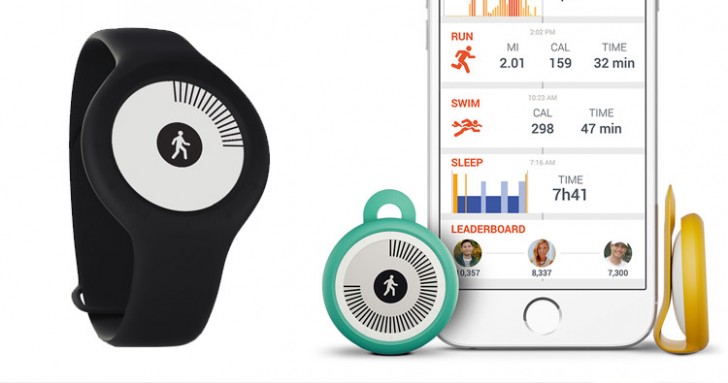 Withings Go is a budget-friendly fitness band that has an e-ink display, which is always on. Withings, a French company which Nokia recently acquired, has already made few fitness trackers including the notable, Activite Pop. Go is wearable, which you can bring while swimming or during your work outs.
Just like an ordinary fitness tracker, Go will track your sleep and steps automatically. The band should be sync with your Android or iPhone device, and you should download the app as well. Aside from sleep and steps, Go can also record your swim strokes, monitor your blood pressure, etc.
The e-ink screen is always displays your activities and can switch from counting your daily steps to a regular watch, just by clicking on the screen. The battery can last up to 8 months and it will only cost you $79.95.
7. Moff Band: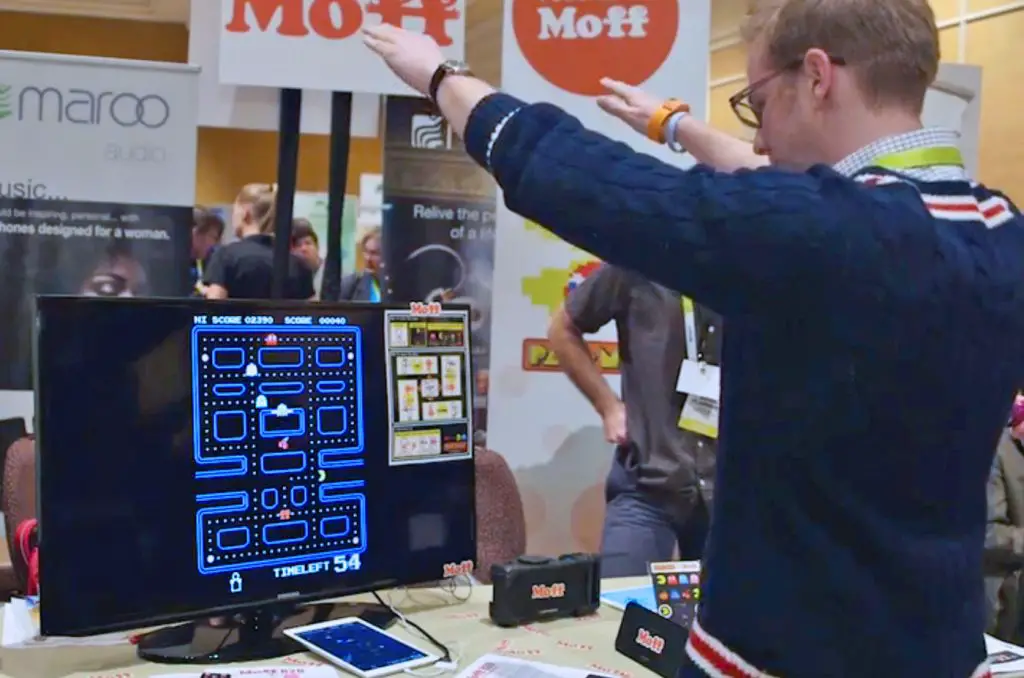 Moff Band is another wearable, but it isn't a fitness tracker. It's a gesture-based gaming band that uses a "gamified fitness technology." It requires arm gestures and will let you play Pac-Man without the need to control any pads. You just need to slap-on-the Moff band to your wrist, download the Moff app, and start gesticulating wildly. Moff connects to the Pac-Man app in your iPad through Bluetooth connection. It can track your arm movements through the built-in gyro sensors and accelerometer. It also supports Android devices.
Moff was designed specifically to reignite the imagination of your child, simply by turning anything into a toy. Kids can be able to play air guitar, piano, barbecue burgers, swing a tennis racket, and more. It is available in blue, orange, and pink colors and will cost you $54.99 only.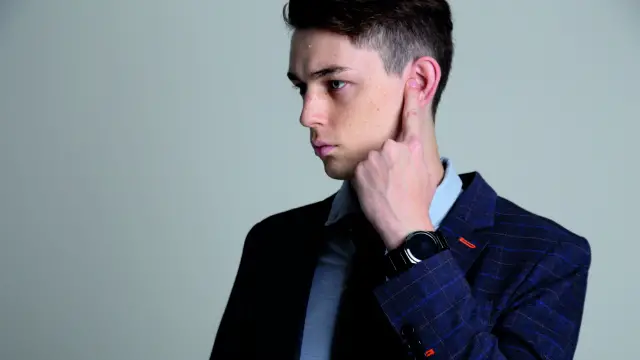 TipTalk is Samsung's newest smart watchband for fitness tracking, receiving notifications, making calls by touching near your ear, conventional watches, etc. The finger calls are what makes TipTalk extremely unique. Imagine receiving calls just by pressing your finger near your ear? This idea started from Samsung's C-Lab project; wherein 100 projects were initiated since the year 2012, and Tiptalk happened to be one with a full external startup.
TipTalk generates vibrations from its strap, which will pass to your hands and wrist until it reaches your fingertips.  To hear the sound, the wearer just needs to press their fingertip to his ear. It works with Android and iOS device.
TipTalk's strap was embedded with sensors such as accelerometer and magnetometer. It comes with ECG reader, which measures your heartbeat, stress level, and breathing rate. It can also measure your body fats, skin temperature, etc. through its built-in PPG reader. TipTalk's battery is 180mAh, which can last up to 7-days on standby. The device is also waterproof and is IP56 certified. You can get it for less than $100.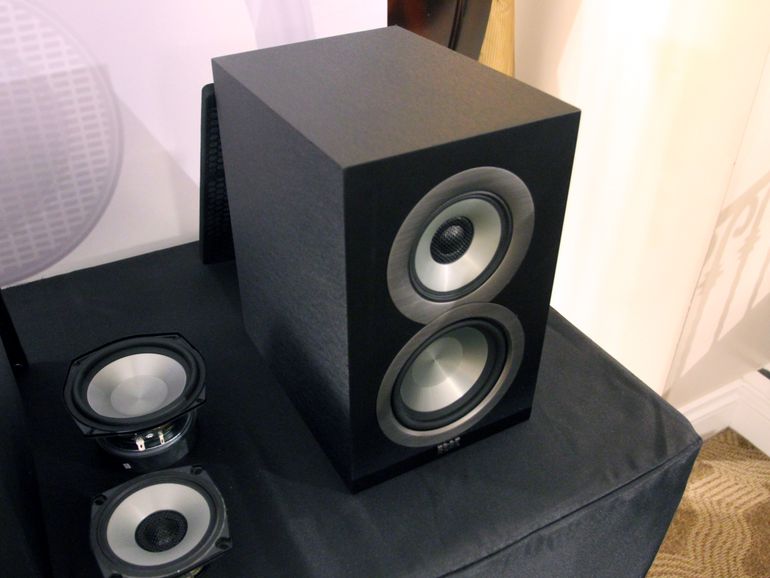 ELAC Uni-Fi UB5 is a powerful 3-way speaker with tweeter and concentric mid, which was designed by Andrew Jones. This $500 speaker has a separate bass woofer that is 5.25-inch in size. U5's best feature is the concentric driver that is made of a 1-inch soft dome with a 4-inch aluminum cone around it. This bass woofer and concentric drive were sealed on separate enclosures to avoid the bass from befogging the mids & highs.
UB5 has two additional speakers; the UC5 and the UF5 floor-stander. UB5's cabinet is made of a brushed black vinyl similar to the ELAC Debut, which was released in 2015. This 3-way speaker has made a powerful impression at the CES 2016 due to its outstanding deep bass frequencies.
10. Genworth Ageing Suit:
Genworth Ageing Suit (R70i) was designed to imitate the aging effects to a human body such as loss of vision and hearing, inflexibility of the joints, and so on. This aging exoskeleton device can transform your body from a healthy human being to a disoriented 85-year old with glaucoma, tinnitus, and cataracts. This process can be done by remotely manipulating the exoskeleton device to enervate your vision, hearing, or joints and uncloak what aging feels. The headphones can deaden the wearer's hearing while the goggles will leave them with only outlying vision. The suit will give you the feeling of having rheumatoid arthritis or a person who gained weight due to aging.
The R70i was designed specifically to make someone feel like an elderly person. The suit was made of rigid metal bars that are attached to a number of motorized joints. Unlike the other exoskeleton, the R70i was programmed resist and control you. It is all adjustable so it can fit at any size.
This 40lb suit is not for personal amusement, but it is for Science. It is currently touring museums in the USA.