5th generation internet which is the future of networks will be the next-generation network for all users. This 5g technology will provide the fastest internet ever, with speed up to 10 times faster than the current wireless networks. The information and the developments are under process and will become a prime hit in the 2020s.
The significant features of a regular connection are to be more efficiently and appropriately usable by the 5G wireless connections. From virtualization to advanced models and gadgets, every device will be working beneath the 5G networks in the future generations. Who knows, smartphones are transformable into a smart city!
Factors Dependent on 5G Technologies:
There is a need for expanding the wave spectrum from the current frequency of 2 to 6 GHz to 30 to 300 GHz for 5G speeds, to avoid any congestion in network usage. The reusable capacity of networks is achievable through the use of smaller cells for transmission of signals. Attenuation is avoidable through this method. Massive MIMO that is multiple input and multiple outputs is the process of 4 times expansion of the ports required for facilitating the signals to travel swifter and finally, beam-forming is a must method for the extra or unintended signal's elimination to be done. These factors combined with proper requirements will be taken to the next stages.
EXPECTATIONS FOR THE FUTURE OF 5G:
A new wave pattern or form is being introducible for 5G.
The schemes and services for 5G are given multiple accesses.
Mobile networks with the best and fastest connection are observable in the future.
The beam-forming technique will have chances for 3d setups (3DBF).
Mobility management and processing will be more advance from 5G.
Smaller cells are providing millimeter range wireless connections.
ADVANTAGES OF 5G:
Technological constraints are uploaded easily.
Fast loading of all video to be played.
A number of devices are connectable through 5G.
A movie that too in HD will be in your gadgets in a few seconds.
5G provide internet sharing to even vehicles, homes, and cities.
Compatible with almost all systems and public areas.
Household materials like microwave ovens, washing machines, cookers, etc. will be using the 5G networks for its general working in the future.
Signal boosting is more efficiently done to every connected product.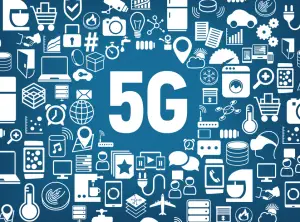 FEW NATIONS THAT CURRENTLY USE AND DEVELOPING 5G:
South Korea
Sweden and Estonia
China
U.S
Turkey
Japan
Qatar
Bangladesh
Finland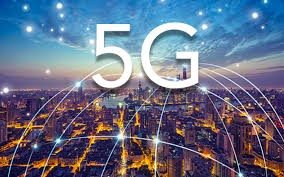 Since the knowledge about the 5G technology is still under the study, we can interpret that the future scope of this technology has its presence widely. Transforming lives is possible if this 5G technology comes thoroughly into existence. Solutions for every problem and puzzle will be quickly and precisely solved. Also, the devices and products that can connect 5G will be massive. This cost-efficient and energy-efficient way of networking will transform people and nations across the globe.