India not only being the top destination for It outsourcing, but it is also emerging as a hub of innovations in the field of IT businesses which is into the growing phase helping all to think out of the box and reach new heights of success. The ratio of business relying on IT solutions has increased rapidly turning out to be an emerging new business era for techies to show up their potential and help serve the society in a best possible way.
IT industry is providing a platform to new e-businesses especially the aggregating business for growing up and coming with lots of additional features and creativity. Today in India e-com business are growing at a rapid pace trying reaching every possible door to extend their presence and need at every point of life whether it is a lifestyle corner, traveling, food or technology. E-business is trying to analyze every loophole in the system and fill the gap with the power of innovation and creativity.
The aggregating business also known as the digital business or e-com business is the top most priority given by any young entrepreneur in India to start and established its idea implementing the thoughts by means of the online platform who serves as an exchange point for the two parties who creates demand and supply in the system. All this are done in a simple way and presenting both the sides an equal opportunity to fulfill their need as per the requirement. There is where IT industry plays its best role and contributes its service.
One of the best parts of Indian IT sector is that it not only provides you a reliable & tested solutions also takes care of your pocket size regarding business growth.
Few of the technologies which proved itself as the blessings to emerging aggregating business models is the cloud computing where you can take your whole model to the cloud which provides you an ease of access from any part of the world on any platforms operated without having any hamper to your project working and schedules. This technology helps in creating cyber security for your business model as well as making it a multiuser platform along with cost cutting and increasing productivity as well as the efficiency of your product to help reach out more and more customers meeting desired target audience in the world just with a click away.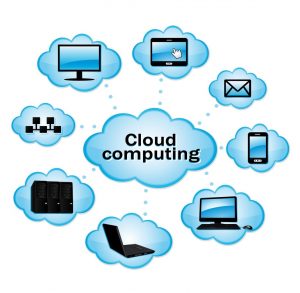 The whole business model of an aggregating business is set up on the online platform which helps the two sides meet their requirement on a single stage where not only orders are punch, but transactions are also done through these portals. All this are not possible without any governance and security. So, to make safe and secure transactions, the IT has developed a secure gateway linked to your personal banks. Hence, completing the whole process of supply and demand from starting till its completion.
The aggregating models like Amazon. In, flipkart.com, Ocala's, Paytm and Goibibo have been successful because of the IT industry where they have to find the need in society and come up with the solutions, IT sector providing them a chance to reach in a fast and better manner.