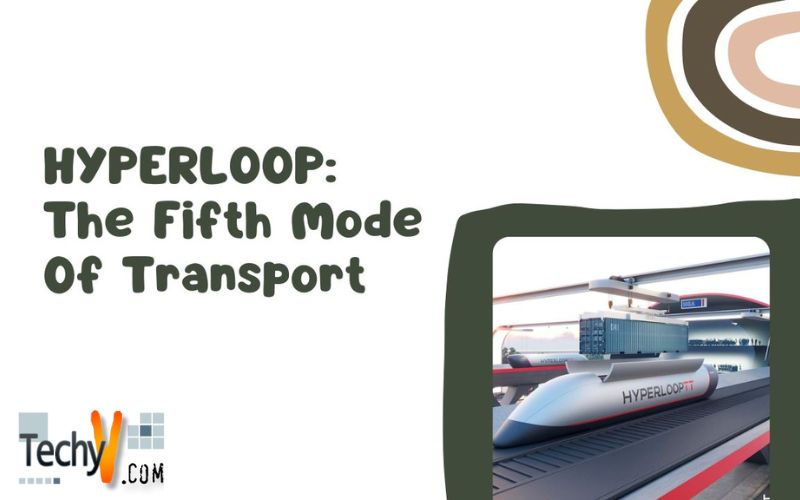 What will be your reaction if someone tells you that their beloved means of transport is a tube which travels @ 1200 km/h, don't be surprised because in near future we are going to have a "fifth mode of transport" which will be faster than the speed of sound, isn't that amazing!?
Welcome my friend to the world of Hyperloop, but WHAT IS A HYPERLOOP? Hyperloop is a concept propose by Elon Musk, founder of Tesla Motors, SpaceX, and PayPal etc., which will transport people from one distant location to another within few minutes. It will be double the speed of a plane with low energy consumption, energy storage for 24h operation, immune to weather and collision free. Doesn't this sounds like a sci-fi movie script?
However, this fifth means of transport would be a super-efficient one after all of those salient features. In 2013 Musk released an alpha note in which he described the whole idea and concept in detail.
Actually this time Musk is not working on the project, due to time issues, so he welcomed developers who would love to work on this idea. Two companies are working on this project: Hyperloop Transportation Technologies (HTT) and Hyperloop One.
HTT is crowdsourcing and doing a lot of work to bring its version of Hyperloop to life. The procedure includes everything – funding to detailed conversations about issues & related problems. HTT plans to build a test track in Quay Valley, CA.
Hyperloop One has actually started working and performed its first public test in Nevada, so proving the fact that Hyperloop is not a sci-fi vibe.
Concept:
Hyperloop is simply a high speed train that would use a low-pressure steel tube and a series of aluminum pod cars to whisk people back and forth. The pods will of soft air cushions and propelled forward via magnetic induction and electromagnetic pulses, thus avoiding the issues of air resistance and friction. This would help it achieve a speed of 1280 km/h theoretically.
Pods cars would be providing their own electricity through solar power, and which will be accelerated through a combination of linear induction motors and low air pressure.
Also, the linear electric motors would be placed at each destination to slow the pods down by absorbing their kinetic energy. The energy will be stored into battery packs for other usage, like accelerating the next pod(s). The solar panels on top of the tubes will also be providing energy.
Current Development:
A 76 page report titled "Crowdstorm" was released by 100 engineers working on this project according to which it won't take more than 10 years and a total expenditure of $16 bin for building a full-system from Los Angeles to San Francisco. Still everything heavily relies on alpha notes. The best part about Hyperloop is that it would be fastest yet economical to travel with.
According to the new update it seems like Hyperloop probably will not be built in California or even in the United States but either in Unite Kingdom or from Singapore to Kuala Lumpur. HTT says that its first ever Hyperloop might be built across "Asia or Middle East", where transportation needs are more pressing.
Russian minister of transport Maxim Sokolov said "Russia is technologically ready to launch such large-scale projects as Elon Musk's Hyperloop". This transport system could link Moscow to St. Petersburg, a distance approx. 650 kilometers. Russian Railways and Hyperloop One have created a group to study the concept and its implementation, also they performed few tests and now are waiting for the results.
All these development going makes us believe that it's not too far when Hyperloop will be an integral mode of transport for travelling.