Today is the world of new technologies, machines, new technical aspects, etc. Previously we used to write a letter to communicate with each other. Now we have become so advanced that you can even see people, talk to them, share, etc. from wherever you are. This is done through different devices such as mobile phones, computer systems, tablets, etc. You can communicate with anyone in this world, a just click away. All of this is done on the Network. On the network, you can pass messages, data, share files, have video conferences, etc. There are different devices and technologies physically and logically on the network which helps for this communication to happen. One of them is Router. You might have used a router at your home for the Wi-Fi so that the internet connection can be shared by multiple devices not only just for the system where the internet is connected to. But have you ever though what is a router and how exactly it works. If not, let us discuss in detail about it.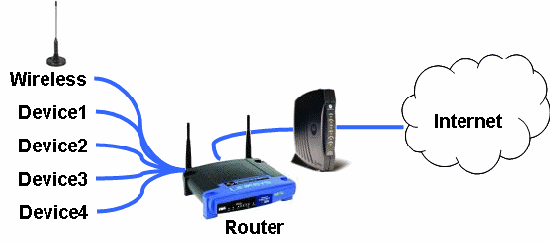 To put it simply, a device that is used to forward data packets on the network from source to the destination is called a router. A router lies between a minimum of two networks, i.e., the source and the destination. The networks are commonly of different types based on their range variations such as LAN, MAN, WAN, SAN, ISPs, etc.  There are gateways on the router. It can be both the entry and the exit of the data packet.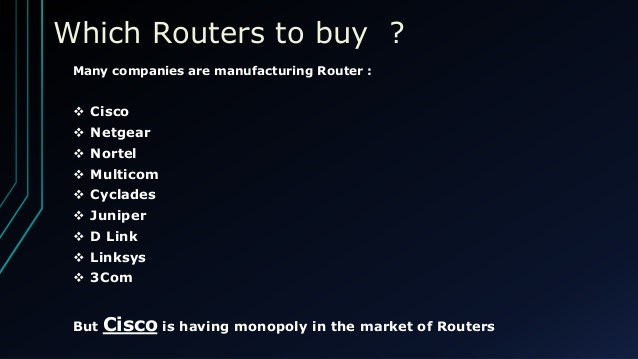 There may be many paths between the source and the destination for a data packet to travel. But the best path would be the one that will reach faster, in less time and low cost without losing the information in the packets. But the determining work of the best path is done by the routers with the help of the forwarding tables and the headers. To communicate with each other and finding and configuring the best route, a router uses a protocol such as. There are many other protocols used by routers. But the issue is that routers can only do a little filtering of data. Security, privacy, reliability, etc. are to be taken care by the protocols and technologies that are to be added. There are different top brands in routers such as Cisco, which is a very costly one and is mostly used by the large and well –established organizations. They also provide devices, switches, etc. D-link is of low cost and provides great functionalities.
Routers send the messages to the destination from the source through the other end called gateway. There may be many connections of networks where it can send messages to. A router may also be connected to a switch, router, devices, the internet, etc. The Interface of a router with an ATM, i.e., asynchronous transfer mode network is called an edge router. A network bridge that connects two or more routers is called a brouter.