During the early days of Photoshop, some people failed to study graphic design and the graphic design software came as a big treat. For most people, especially those who are in the content marketing field, working with images and graphics is an imminent skill. Today, everyone can be a professional designer using a free graphic design tool called FotoJet.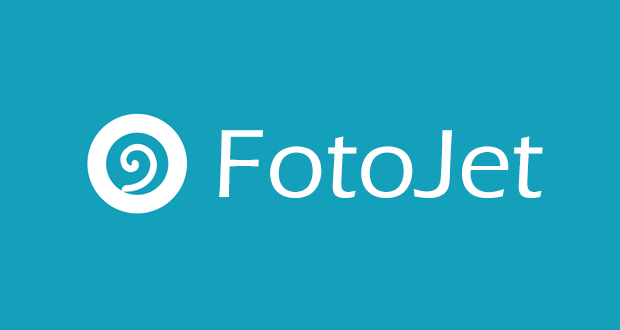 FotoJet is a fast and powerful online graphic designer, photo editor, and collage maker that is using an HTML5 technology. It allows you to create banners, collages, flyers, logos, posters, and photo cards. Editing your photos has been made easy with FotoJet as it provides hundreds of professional designs, creative collage templates, classic photo grid templates, and dynamic editing tools that are very useful for your photo editing needs.
FotoJet works seamlessly in any browser, be it a Linux, Mac OS X, or Windows 7, 8, or 10. The mobile version is also in process and will soon be released. There's no hassle in downloading and installing the application because all you need to do is to go to the FotoJet Website and start turning all your ideas into a dazzling artwork!
There are three major tabs in FotoJet's main interface and these are the Collage, Design, and Edit. These tabs provide a variety of different clipart, effects, layouts, stock images, templates, and text fonts. You can even unlock the premium features all for free simply by registering an account!
The Collage tab is a fascinating and the simplest way to make a collage of your pictures. It allows you to create classic and creative collages. This feature provides more than eighty changeable photo grid templates and hundreds of creative collage templates such as 3D collage, Modern Collage, Comic, Photo Card, and a lot more. It also offers different backgrounds and effects, which you can use to make your photo look more stunning. Best of all, the actual aspect ratio of the photo in the collage is amendable.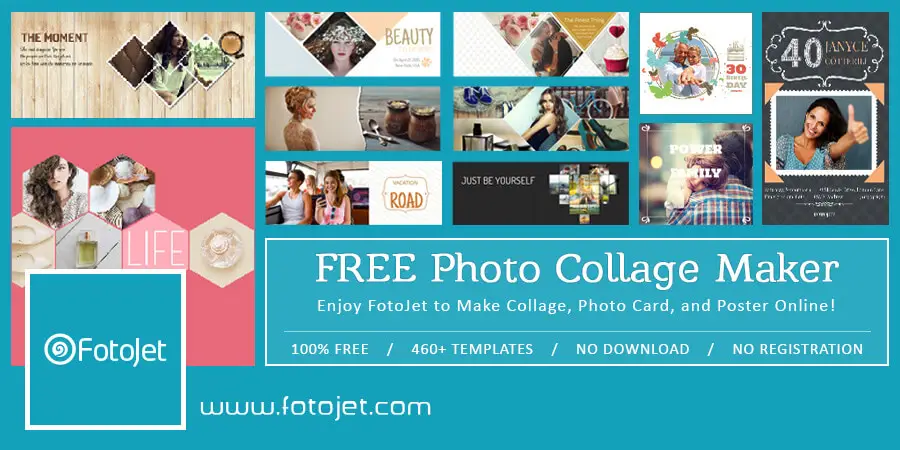 The Design tab offers more than nine hundred professional designs, which are usable for your social media pages like Facebook, Instagram, Twitter, and YouTube and also for making banners, flyers, logos, and posters. You can also customize your creations by adding clipart images, lines, photos, text, shapes, etc. With it, you can freely unleash your creativity to create wonderful photo designs!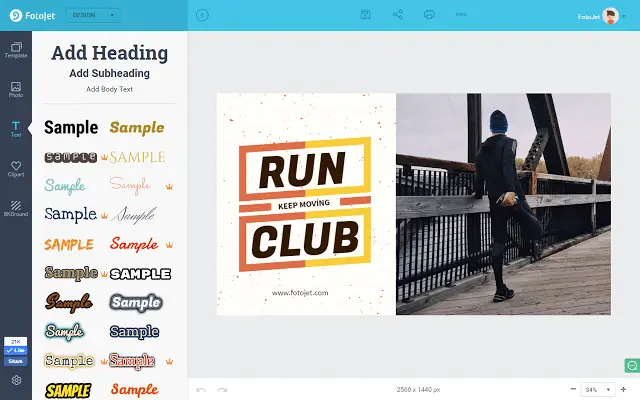 The Edit tab allows you to upload your photos and edit them using a variety of powerful tools like cropping, exposure, resizing, sharpen, dehaze, vignette, tilt-shift, selective filter, and so much more. To enhance your photos and make them look more sophisticated, you can also add clipart images, texts, frames, and overlays.
Once you're done editing your photos, you can instantly save your work to your computer and share it on Facebook, Twitter, Tumblr, and Pinterest. Clearly, FotoJet is a fascinating tool designed to help the non-graphic designers and inexperienced masses.