India being one of the oldest education systems in a world has significance towards the learning system. The education system has changed rapidly over the years as the new era of digitalization has appeared. It has changed the way of learning from traditional to modern way with high-end edge technologies like e-learning, e-books, etc. This step has made India an upcoming destination and pioneer in the field of an education system. Today India is emerging as a top priority for getting higher education and professional degrees where students from different nation come across and take away the desired learning.


The modern era of technology has proved itself as a backbone to transform the new traditional education by implementing the thought process that makes learning a better experience. E-books are a solution to the modern way of learning for better understandings. E-books are enhanced with tools like soft copy, animation, audio & video visuals. etc. which creates an ease to access the learning system more precisely.
The new improvised learning system is turning out to be an alternative or a replacement of traditional education system where students don't need to carry bulky and out-dated books instead they can do the same on a mobile or desktop platform also just with the click of refreshing you get the latest update. The technology has turned the traditional methodology of educating to a very simplified way of learning where understanding a concept becomes an easy task.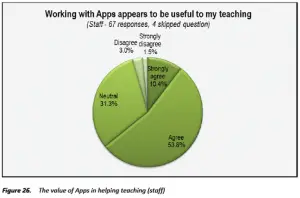 E-books have made some tremendous changes in the field of higher studies like science & technology where you need a big data and quick reach, which could not be easily reachable on large textbooks. User finds it very compatible and handy to use as it not only save space it saves money too as compare to a book bought at a store. The market of E-book has also raised like all the latest published books are now available on an electronic platform especially the novels, technical books, Analytical data book and bibliographies.
This e-book available online has created an equal opportunity for buyers and sellers both as both need the same for the marketing purpose and seeking its importance hence, increasing the popularity of the book which creates its brand value. One of the best parts of e-books is it is stored at cloud, & mobile enabling it to be accessed from anywhere any place.
Benefits of E-books are as follows:-
1. It will never go out of stock.
2. You can purchase anytime without waiting for its shipment.
3. It is environment-friendly as it is free from any manufacturing process harming the environment.
4. E-books are cost effective & consume less storing space
5. People would start using the internet in India instead of degrading the natural resources.
So, certainly, E-books will change the experience of learning to a new level at different segments starting from the school level for small kids who will be more ready to face the coming era of technology preparing them to accept the new challenges & opportunity in the near future.