Top 20 Best Free Software for Windows Vista Operating System
Now you do not need to spend huge cash for buying suitable software for your Windows Vista PC because various software is available without any cost. Just surf the net and choose the most appropriate software that will best suit your needs. Here is the top 20 free software list for Windows Vista operating system.
1. Audacity:
This is a free software that will help you in editing and recording audio. You will be able to record any type of audio and convert it into DVD or CDs.
2. Feeds Plus:
An Internet Explorer 7 add-on that will notifies you for reading the combined RSS feeds with MSDN support.
3. AVG antivirus:
To protect your PC from viruses you can use this popular antivirus tool. It will update automatically and does not slow down your operating system.
4. FileZilla:
This SFTP, FTP as well as FTPS tool provides many features besides spontaneous interface.
To download and install FileZilla 3.5.1 please watch this video for a tutorial:
5. Active Directory Diagrammer:
By using objects of ActiveX data, this tool is able to read AD type configuration. It can also create a Diagram of Visio for Active Directory as well as 200x Server Topology.
6. USB tool of App-V:
Now, importing as well as registering App-V apps from any kind of devices of USB storage is easy. You can use this add-on tool whenever you wish.
7. Process Explorer:
Now you can see information with two windows with the help of Process Explorer. The top-level window shows the recent activity with name of the owner and the bottom level window operating that depends on this application mode.
8. PsExec:
This application helps in performing process of many additional systems. For consoling the applications it is comprehensive with the whole interactivity process without any manually installation process.
9. GIMP:
This software is used as an alternative of Photoshop. You can edit your photo, manipulate image, as well as other activities of Photoshop.
10. Mozilla:
Obviously, it is an essential application for Windows Vista. This application is very fast and  will let you surf the net without encountering any difficulties and it is also better than Internet Explorer 8.
11. OpenOffice:
For your convenience, OpenOffice becomes an available software that is compatible with Windows Vista. This will let you make documents, presentations as well as spreadsheet without any hazard.
12. Basecamp:
By presenting tailored tools, this software provides a new technique for collaborating project. This is very helpful in maintaining communication between persons who are working at the same project.
13. CuteWritter:
This is PDF writer software with supporting foreign language as well.
14. deVault 2009:
Storing, organizing, encrypting your data are very easy with the blessings of digital DeVault 2009.
15. DVD flick:
This DVD authorizing tool will let you store many video on your PC and then convert them into DVD. For easy free navigation, you can customize the audio tracks, menus as well as subtitles.
16. GanttProject:
Now managing and scheduling your project is easy with utilizing Gantt diagram. You can accomplish your MS project, group work, PDF report with this application,
17. GOM player:
Generally, for supporting MPEG, pX as well as AVI format you need to download many codes but GOM player has erased this problem with giving you some extra facilities.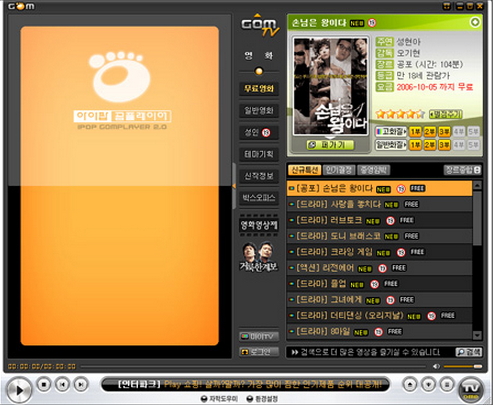 18. ImgBurn:
This CD or DVD burning software lets you burn CD's of audio in different format.
19. Miro:
This internet TV application lets you download multiple video clips from the RSS channels.
20. Zipeg:
This application helps you in getting the rar and zip filed document.