5 Best Smartphone Apps for Travellers
Are you tired of the 9-5 run-of-the-mill job that has imprisoned you with chains of monotonicity? Of course yes! It's time to break free and get ALIVE again. Pack your bags and board a flight to wherever your heart points to. Though, travelling like that can be problematic because you don't know the place. Technology makes it easy for you and if you have a Smartphone then you don't have to worry a single bit!
Nobody likes to be confused and be on the run. That is why we have certain applications that will help you to be relaxed and sit back. These applications do the job for you from planning your trip to booking the cheapest ticket available. Here are the top 5 apps that will make you a happy traveller!
Skyscanner:

The first step to planning is to know where you want to go. Skyscanner does it for you in the best way possible. The app allows you to find the cheapest flights in the world. You can even find places where it might be inexpensive to fly. So, if you don't have a destination in mind, then you can start with this app and find a cheap place to fly to. You can get the details according to the dates you fill in and find all the flights easily.
Citymapper:
It is an easy to use app that plans your journey in a very detailed fashion with real-time departures and disruption alerts. It is available in 30 countries and has Uber integration and cycle routes. With Citymapper, you will never be lost again! It has everything! Whatever transport is around you can easily find it out. It is the best traveling app by all means.
Duolingo:
While travelling abroad our main concern is the local language. There is no point in travelling the world if you cannot get in touch with the locals. Carrying a dictionary for translation can be quite a burden so we have this awesome app for you called Duolingo. This app helps you with the basics of the language and even does the translation for you. You can get help with the grammar and construct those basic sentences as well. The app has been designed in a game format and takes you to various stages while developing your skills.
XE Currency: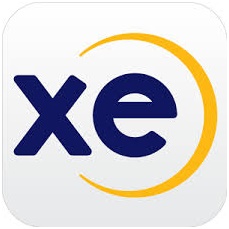 Currency is another factor while travelling abroad. I get sick of multiplying and dividing the numbers to get an actual figure. However, XE Currency has made it easy for you. It can convert all the currencies of the world into the currency of your choice. The app also has various other features that will improve your knowledge but the main task is performed really well. This app also lets you do certain conversions offline saving the previous conversions.
Splittr: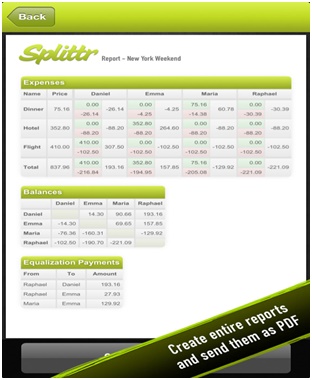 While travelling with friends splitting the bill can be quite an issue. You might even remember the correct amount that you spent! It can be quite a loss if you have miser friends. In such condition, Splittr becomes your tool and saves you all the strain that you give to your brain. You just have to enter who paid, what amount and the app will manage the rest. It can handle transactions in all currencies. You also save your time converting currencies.
While packing your stuff you can forget that razor or that favourite shirt of yours, but don't forget to take these applications along. That is only if you want a carefree trip!