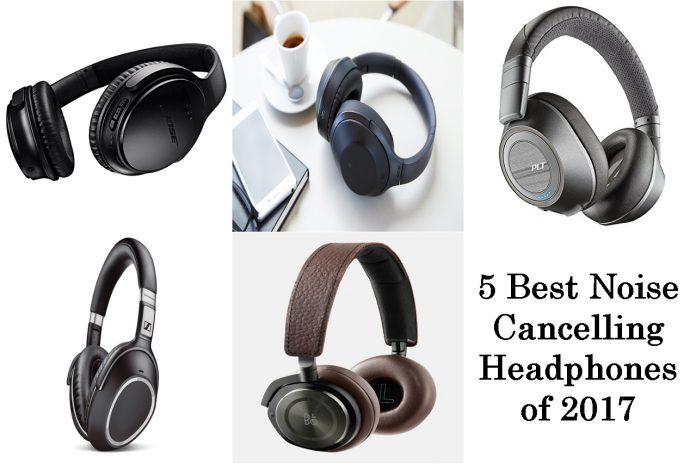 Whether you're working in a call center environment or as a virtual assistant, or you're up for a lengthy travel, a noise-cancelling headphone can be a big boon. This type of headphone reduces unwanted sound through Active Noise Control (ANC) and will allow you to listen to music without increasing the volume level excessively.
We have listed below the five best noise cancelling headphones available in the consumer market this 2017. Depending on your needs, you may select which is apt to your requirements.
Bose QuietComfort 35: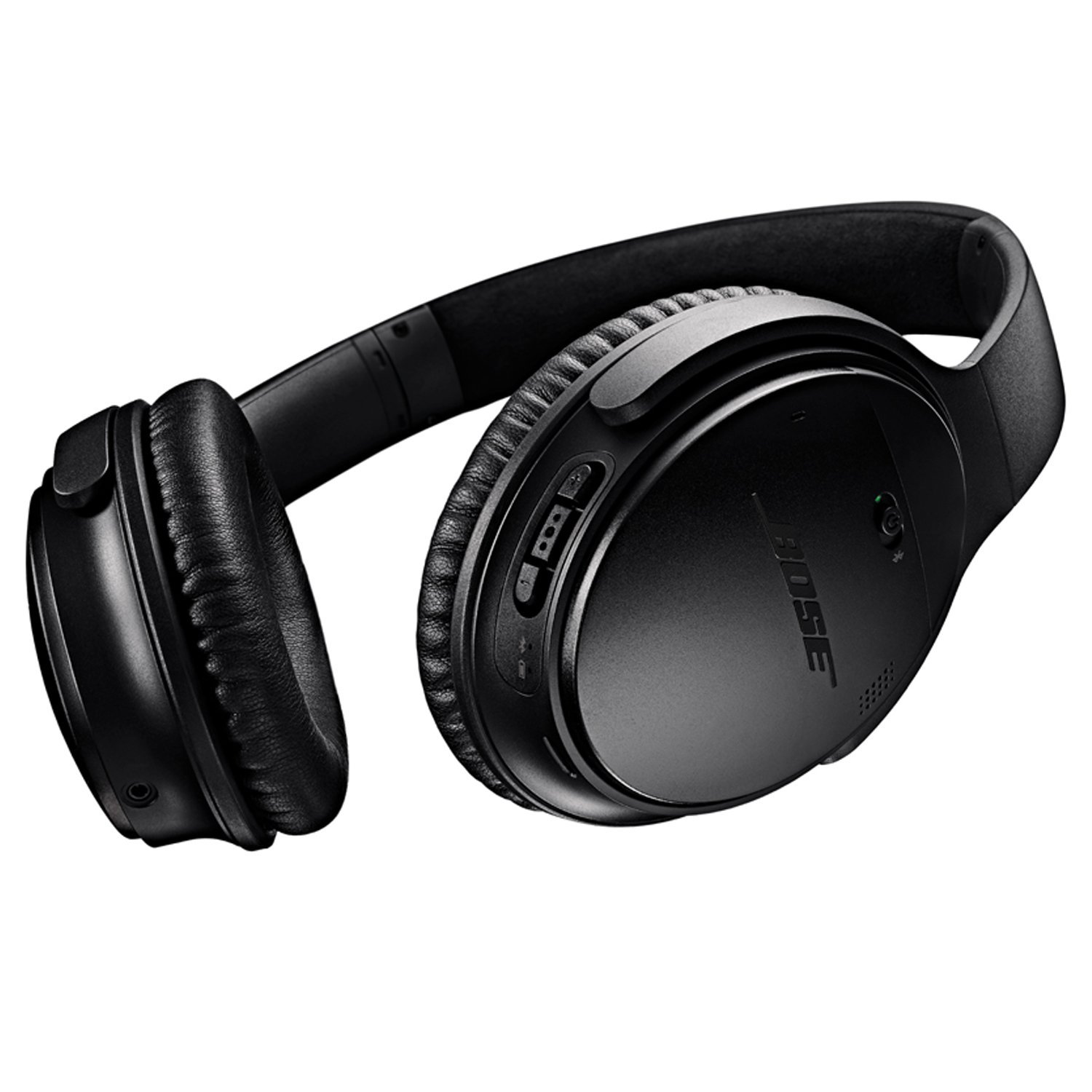 The Bose QuietComfort 35 is a combination of a premium active-noise cancelling and wireless Bluetooth feature. The sound is superb for Bluetooth, and it works seamlessly for making phone calls.
At $350, this wireless noise-cancelling headphone stands out among its predecessor and competitors. QC35 comes with the latest digital equalizing system, which can balance the sound while you're listening to music. It also has microphones from within and outside the earcups, which can sense, measure and send unwanted sounds to patented electronic chips. The integrated rechargeable battery of the QC35 can stand up to 20-hours, but if it runs out of juice, there is a 47.2-inch cord included in the package, which you can use to make QC35 a wired headphone. You can even pair it with your Smartphone through Bose's Connect app and it is compatible with iOS and Android devices.
Sony MDR-1000X:
Sony MDR-1000X is Sony's answer to Bose's QuietComfort 35. Bose is known for blocking outside noise such as airline engines, and Sony is attempting to beat its strongest competitor at what it does best.
According to Sony, MDR-1000X is the most technologically advanced headphones, which also features adaptive noise cancellation and wireless Bluetooth capability. Similar to QC35, it has microphones inside and outside of the earbuds to measure the ambient sound and the shape of your head and ears, respectively. It also has Sense Engine, which tailors the noise-cancelling exclusively to you.
When talking to someone, MDR-1000X can also muffle your music and allow the outside world by holding your hand on the touch controls or the right ear cup. Once you're done talking, simply remove your hand and your music will resume playing and the noise cancellation will kick back in. The battery life can last up to 20-hours and there is also a cord included if you wish to use it in wired mode. For $398, this is an excellent wireless noise-cancelling headphone that is loaded with features.
Plantronics BackBeat Pro 2: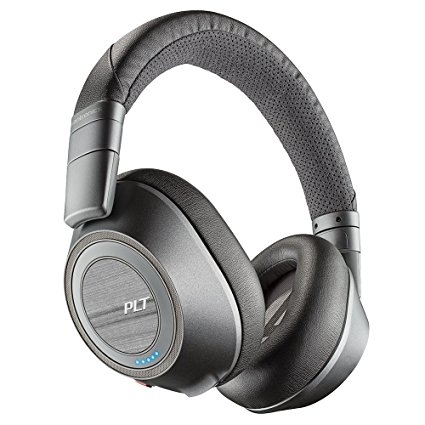 For a Bluetooth headphone, the Plantronics BackBeat Pro 2 produces excellent sounds. It also provides decent noise cancellation and its cheaper than its higher-priced competitors. For only $200, it is placed as a premium noise cancelling headphone for less. Aside from that, it is comfortable to use and has sensors that can pause when you take the headphones off and resume the music when you put them on again. Though, the noise cancelling feature is not as effective as Bose QuietComfort 35, it does a great job in muffling ambient noise. The Plantronics BackBeat Pro 2 is perfect for open-office environment if you have noisy co-workers.
The battery life can last up to 24-hours at moderate volume levels. It also comes with a cable for wired usage and a cloth carrying case.
Sennheiser PXC 550 Wireless:
The Sennheiser PXC 550 Wireless is a top-of-the-line over-ear Bluetooth headphone with active noise cancellation that is relatively lightweight and very comfortable to use. For $399, you'll be able to enjoy its customizable sound modes, touch controls, impressive noise cancellation technology, best headset performance for making calls, and a 30-hours battery life. The Sennheiser PXC 550 Wireless is also comfortable to use and relatively lightweight. The touch controls can turn on the headphone automatically once you wear it on. The CapTune companion app is compatible with iOS and Android devices.
Bang & Olufsen BeoPlay H8:
The Bang & Olufsen BeoPlay H8 has a smooth and sturdy design, with plush earcups, and leather headband. It also has Bluetooth capability with touch controls, active noise cancelling, and a rechargeable battery that provides 14-hours of battery life. Though it is expensive for $500, it is a high-end Bluetooth headphone. The ultrasoft earcups are made from anodized aluminum. The Bang & Olufsen BeoPlay H8 also features the AptX technology, which is available on some Smartphones such as the Samsung Galaxy models. It is designed specifically to enhance the sound quality of Bluetooth streaming. Included in the package is a cloth carrying pouch and a cable for using the headphone in wired mode.