Wimfsf.sys error and computer is not working due to this.
Asked By
0 points
N/A
Posted on -

08/23/2011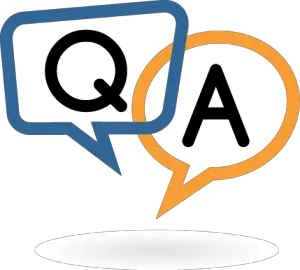 Hello!
My operating system is not working well, this is may be due to any problem with the hardware I am unable to understand.
When I get into my account, my computer goes in hang condition. Following screen
Appears saying this message at the bottom of the screen.
""*** wimfsf.sys – Address 83FE2327 base at based at 83FDf000 , Date stamp""
Here you can see,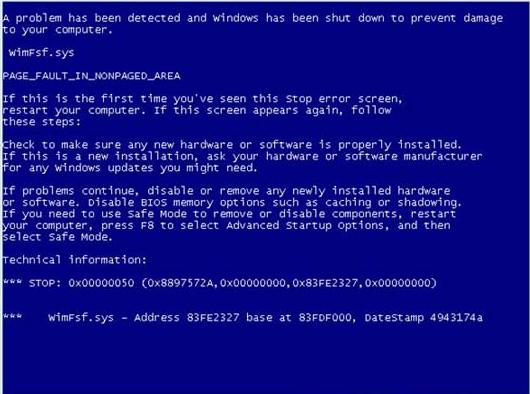 A problem has been detected and windows has been shut down to prevent damage to your computer.
WimFsf.sys
PAGE_FAULT_IN_NONPAGED_AREA
If this is the first time you've seen this stop error screen, restart your computer. If this screen appears again, follow these steps:
Check to make sure any new hardware or software is properly installed.
If this is a new installation, ask your hardware or software manufacturer for any windows updates you might need.
If problems continue, disable or remove any newly installed hardware or software. Disable BIOS memory options such as caching or shadowing.
If you need to use Safe Mode to remove or disable components, restart your computer, press F8 to select Advanced Startup Options, and then select Safe Mode.
Technical information:
*** STOP: 0x00000050 (0x8897572A,0x00000000,0x83FE2327,0x00000000)
*** WimFsf.sys – Address 83FE2327 base at 83FDF000, DateStamp 4943174a"
Thanks for helping.