No of visitors who read this post:
1121
An error message reading "Rtvscan.exe application error" keeps flashing on my screen.
Could this be a virus or malware? My anti-virus software is updated.
Please help as this is bothering.
Thanks.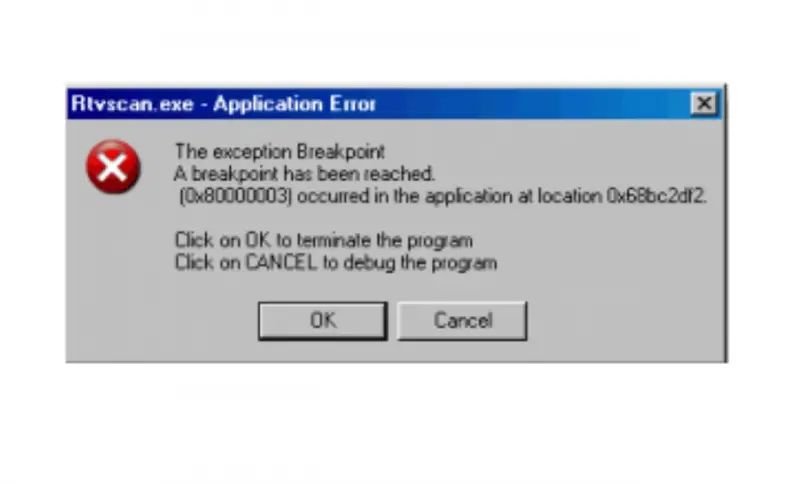 The exception Breakpoint
A breakpoint has been reached.
(0x80000003) occurred in the application at location 0x68bc2df2.
Click on OK to terminate the program
Click on CANCEL to debug the program
OK Cancel