No of visitors who read this post:
116

Hi ,
I want to install jedit software while using vista as a operating system. But i got the following error message . Why is this happen ?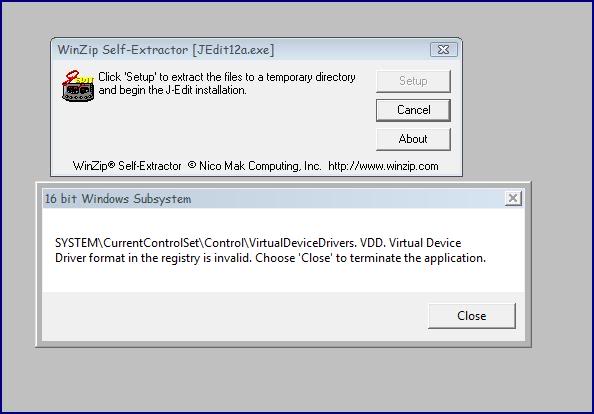 Error message :
SYSTEM\CurrentControlSet\Control\VirtualDeviceDrivers. VDD. Virtual Device
Driver format in the registry is invalid. Choose 'Close' to terminate the application.