No of visitors who read this post:
718
Hi! I am having a problem installing a Microsoft Office for Mac 2011 because I am getting an error message during the setup. Attached is the screenshot of the error. I hope someone can help me with this. Thanks!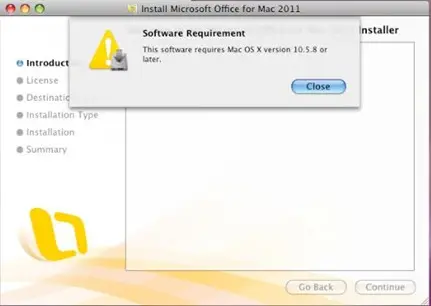 Error:
Software Requirement This software requires Mac OS X version 10.5.8 or later.