No of visitors who read this post:
4366
I am trying to scan my computer with Microsoft Security Essentials, but an error pops out stating that it couldn't scan my computer. My computer is up to date so I really don't know why the error is showing.
The error code is 0x8050800c.
What should I do to fix this?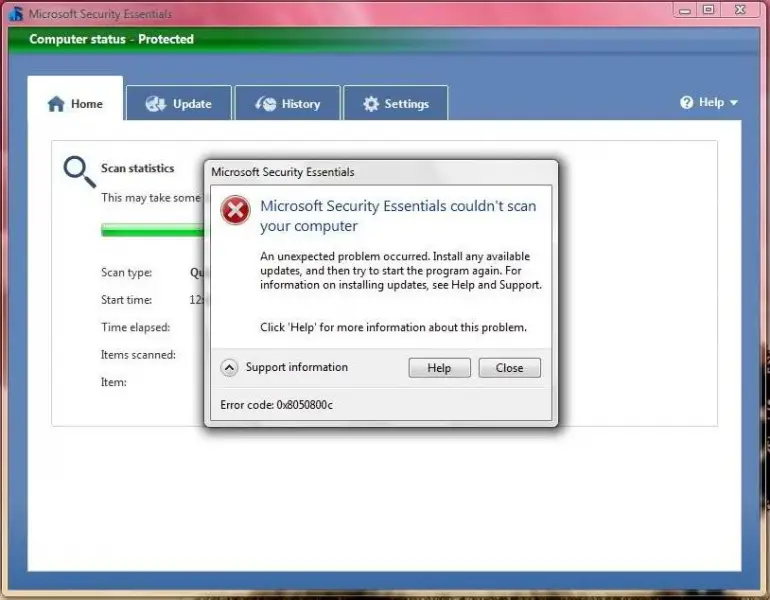 Microsoft Security Essentials couldn't scan your computer
An unexpected problem occurred. Install any available updates, and then try to start the program again. For information on installing updates, see Help and Support.
Error code: 0x8050800c