Facebook changes in 2012 in functionality and looks
In 2011, Facebook had redesigned the user interfaces of all the user personal profiles. The key features introduced in the new design included the introduction of the timeline as well as the viewing of a banner like large area where images appear.
Last year, they also announced that all Facebook business pages had to adapt to a new Facebook for business page that is to be in functional by today (March 31st) and that all business had to adapt to that. Nevertheless, they allowed businesses to change into the new look if they wished before the deadline.
The key changes are;-
      The design and new user interface
The changes to the profile image are that the profile photo has been altered by reduction to 180 pixels by 180 pixels but it comes with a new additional image that will be assumed to be the cover photo and will be viewed by users that will cover the whole top of the page which comes with 851pixels by 351 pixels. A screenshot below illustrates what the business pages will look like: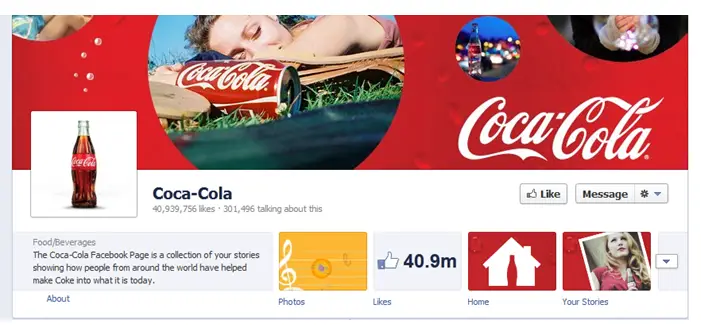 However, Facebook has limitations on this cover image because you cannot add any prices, promotional content, contact information or features such as share or like us buttons.
       Enabling users and businesses to communicate through direct messages/private messaging
Previously all communication between users/fans and businesses were engaged in public conversations. The new feature will allow businesses to send private messages with their fans. This will enable businesses to have better and closer communication with their customers. The companies can either turn on or turn off the feature.
This is new feature that will allow companies to distribute coupons freely to fans so that these can be accepted directly via their web or even mobile newsfeed. Once a user clicks on an offer it will be sent to your email account. After the offer has been sent to your email account and you accept it, it will be generated as a story and your friends will be able to view it on their newsfeed and thus acting as a promotion strategy of various products.