The problem happened in my Ms Access
Asked By
0 points
N/A
Posted on -

08/16/2012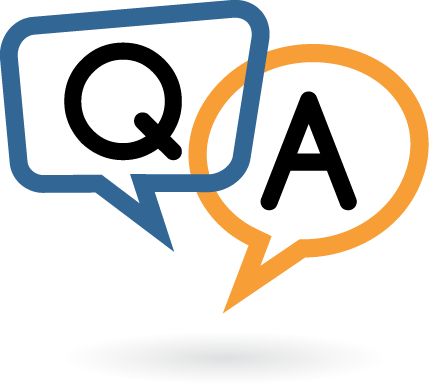 Hi expert,
The problem happened in my Ms Access.
I need to solve it. Need a solution. Please help.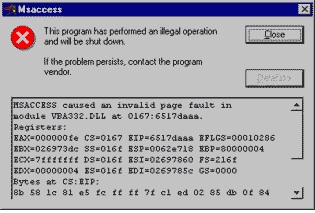 Msaccess
This program has performed an illegal operation Close
and will be shut down.
If the problem persists, contact the program
vendor. Details
MSACCESS caused an invalid page fault in
module VBA332.DLL at 0167:6517daaa.
Registers:
EAX=000000fe CS=0167 EIP=6517daaa EFLGS=00010286
EBX=026973dc SS=016f ESP=0062e718 EBP=80000004
ECX=7fffffff DS=016f ESI=02697860 FS=216f
EDX=00000004 ES=016f EDI=0269785c GS=0000
Bytes at CS :EIP :
8b 58 1c 81 e5 fc ff ff 7f c1 ed 02 85 db 0f 84
Thanks a lot.