Could not backup Sage ACT PRO 2012
Asked By
10 points
N/A
Posted on -

02/15/2012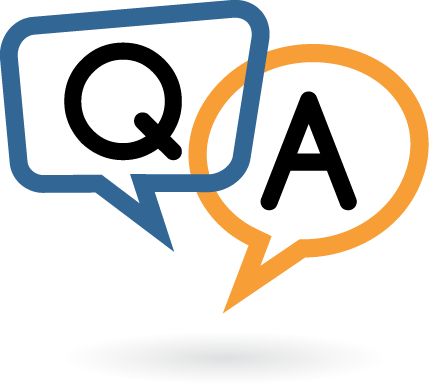 I was trying to backup ACT! PRO 2012 but always failed with the error below.
I have tried to use various names and also tried to save the backup in my desktop, removable device and to my hard drive but I still failed to continue.
The database name has an apostrophe.
I need help. Thank you.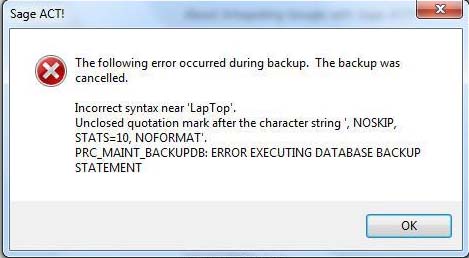 The following error occurred during backup. The backup was canceled.
Error:

Sage ACT!

The following error occurred during backup. The backup was
canceled.

Incorrect syntax near 'LapTop'.
Unclosed quotation mark after the character string ', NOSKIP,
STATS=10, NOFORMAT'.
PRC_MAINT_BACKUPDB: ERROR EXECUTING DATABASE BACKUP
STATEMENT