Attempting to install WikkaWiki into my localhost
Asked By
7060 points
N/A
Posted on -

03/13/2013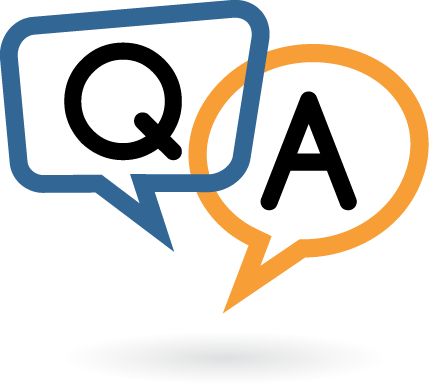 I am attempting to install WikkaWiki into my localhost. On the other hand I received an error message with configuration. Some Suggestions?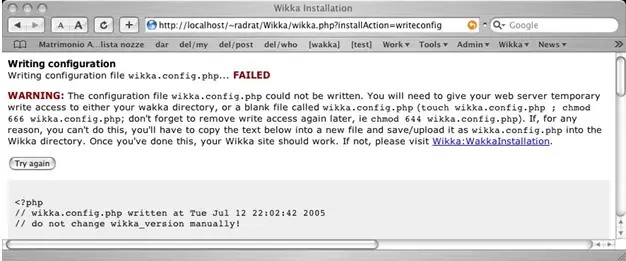 Writing configuration.
Writing configuration file Wikka.config.php…. FAILED
WARNING: The configuration file wikka.config.php could not be written. You will need to give your web server temporary write access to either your wikka directory or a blank file call wikka.config.php ( touch wikka.config.php ; chmod 666 wikka.config.php; don't forget to remove write access again later, i.e. chmod 644 wikka.config.php). If for any reason, you caanot do this, you will have a copy , the text below into a new file and save / upload wikka.config.php into the wikka directory. Once you've done this, your wikka site should work. If not please visit wikka:WakkaInstallation.
Try Again