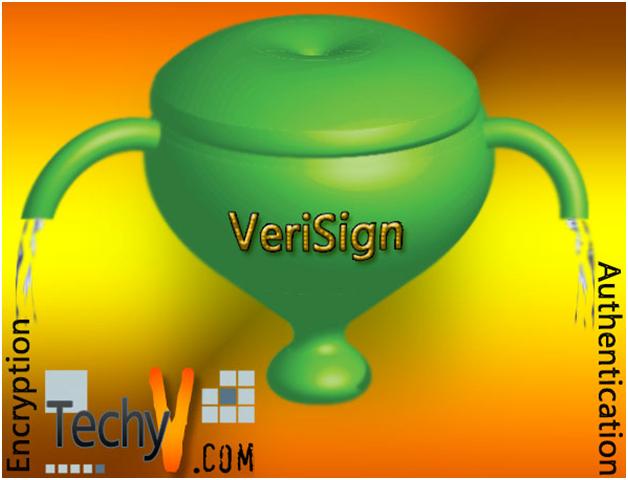 VeriSign Represent two Things "Encryption" and "Authentication"
If you are a person who does some secure transactions online, then you have probably noticed that small icon with a check and the words VeriSign. Most of you who are familiar with the VeriSign logo know what it stands for but for those of you who have absolutely no idea might get a load of advantage from knowing what VeriSign is and why it's important.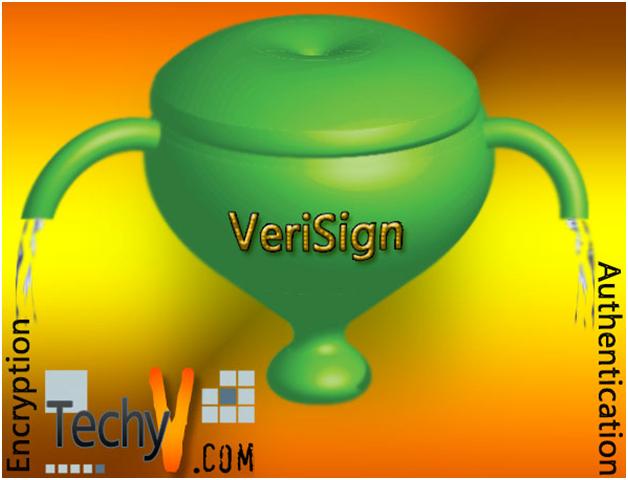 Not only is VeriSign the pioneer in authentication but it also boasts billions of secured transactions per day; virtually unparalleled in the industry. VeriSign was founded in 1995 by Jim Bidzos, who is also responsible for building RSA Securities into the leader of Internet security and authentication.
VeriSign Represent two Things "Encryption" and "Authentication".
The first one means all the information you will send on a site that has the VeriSign logo will be encrypted. This process will take all the information you have sent out, dismantle, re-arrange and totally mix it up so that anyone who tries to intercept the information will have a very hard time figuring it out. No need to worry though, the moment it reaches its destination, the information will be returned to its normal form. This process is completed via paired keys; both the receiver and the sender will need to know the passkey.
The second one technically means that VeriSign assures that the sites you will visit will be who they say they are. VeriSign uses a revolutionary two-factor authentication. Using this method, authentication is verified by providing two sets of information. First is something you know, like a username and password while the other one is something you possess like a mobile phone or a credit card. This authentication method is more secure compared to just using a username and password.
Here are a few Facts about VeriSign that may be Helpful to Internet users like you.
VeriSign is the pioneer and the industry leader among companies offering authentication and encryption. It was initially a spin off from the original company RSA security services. Billions of people per day deal and encounter VeriSign services in the form of identity and authentication, domain name services and SSL certifications. It is the leader in the industry since 1998. It has been known to deliver ultra-secure identity verification in an automated process. With a network that spans the globe, VeriSign makes sure that all your communications and transactions are safe and secure. The company also makes use of open protocols which allows them to offer their services at a much lower cost, thereby passing on the savings to small Internet users like you and me.
Remember how it was when you had to fall in line in a bank to transfer money, to beat the rush hour traffic because you need to get to the bank before it closes. Those days are gone, thanks to companies like VeriSign. VeriSign allows you to communicate, transfer funds from bank to bank and even pay your bills online securely. All the transactions you will make will be guaranteed secure as long as you see the VeriSign logo. With the new convenience of online shopping, which is also made through secure transactions made possible by VeriSign, you don't have to leave your home to buy stuff. Remember too how it was when you had to visit a computer store, pick a machine and arrange delivery. Now with secured payment transfers, you can look over an online catalog, pick your ultra-sleek laptop and have it expressly delivered, all done online. With the security being provided by VeriSign, expensive purchases online are now possible without the fear of being scammed.
Even emails that are used by people all over the world over can be protected by VeriSign. Using SSL or secure sockets layer; a certification that ensures that your message is encrypted and allows you to send some very sensitive information without fear of having unscrupulous people intercept the information. For secured email transactions, clients use a paired key, both the sender and the receiver will have to provide the key before they can successfully send or read the secured email. With SSL certification, you are sure to have absolute privacy when you send out financial information via email. Extra caution should be taken because not all emails are VeriSign protected, make sure you check for the security seal logo and the gold padlock at the bottom right corner of the screen and of course verify that your previous HTTP is now HTTPS.
If you own a website and plan to have online transactions like buying and selling, then you will need to have a secured payment method. This can be done through a merchant account or a payment gateway but the most important thing you need to put in there is a secured site sign like the VeriSign trusted seal logo. This will let customers know that you are using a secured payment method. Adding a trusted seal logo will help boost customer base, increase traffic, increase sales, and ultimately show your site is legit. For a minimum fee of $299 annually you can purchase the VeriSign trusted seal and install it on your website.
Being dubbed the leader means VeriSign is not the sole player in the security and authentication industry. Other players are Global Domains International, Inc., a conservative domain services, Network Solutions LLC is also a domain services company that directly competes with VeriSign in this field. Other security certificate issuers that can be considered as competitors in the same industry where VeriSign holds the leadership torch are Thawte, Comodo, GeoTrust, and RapidSSL.
No matter which certificate issuer you choose or which company you get to provide your domain services, what's important is that you look carefully at what they are offering. High rates doesn't necessarily mean flawless services and low rates sometimes will be surprisingly rewarding. The best way to make sure you are getting your money's worth is to check on reviews and the company's track record.