Every year, many Smartphone users are waiting for the latest models and updates to be launched within the year. The world of Smartphones keeps on changing and evolving. Today, we have chalked out the list of some of the latest Smartphones that will be hitting this year. Our list includes some of the coolest devices from top mobile manufacturers around the world.
Check out the list of the most awaited Smartphones in 2017:
Nokia D1C:
Nokia is coming up with their first Android-based Smartphone, the Nokia D1C, which will cater the high-quality specification market. As per sources and rumors, this latest flagship will be available in two versions; both with Fingerprint Sensors and will be packed with 3G of RAM.  Its display may vary from 5-inch, and 5.5-inch Full HD IPS display with 1920 x 1080 pixels of screen resolution. It will run with the latest Android 7.0 Nougat and will have 32GB of inbuilt storage, which is expandable up to 128GB via microSD card. It is also powered by Octa-core Qualcomm Snapdragon 430. The camera of D1C will have variants of 13-MP and 16-MP rear camera modules, and it is expected to sport an 8-MP front camera. Nokia D1C is expected to release on Feb 2017.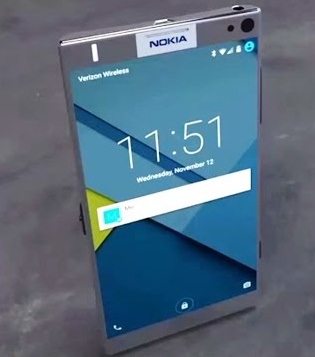 Xiaomi Mi 6:
According to an iSuppli analyst, the Xiaomi Mi 6 is going to be the first Chinese Smartphone that will feature a Snapdragon 835 SoC (System on Chip) processor. The Xiaomi Mi 6 is expected to feature a metal body design with 5.2-inch Ultra HD 4K screen and a 4096 x 2160 resolution. It will run with the latest Android 7.0 Nougat and will also feature a Corning Gorilla Glass 5 protection, health sensor, gyro, compass, barometer, fast charging, etc. The Mi 6 will come in two variants; a 4GB with 128GB storage and a 6GB with 256GB storage. Mi 6 will sport a 7MP front camera and 23MP rear camera. It is expected to hit the market on February 6.
LG V11:
It is probably the successor of LG V10. It is expected to release in October this year. For now, there is no much information about this latest flagship. According to rumors, LG V11 will be in rivalry with Apple's latest iPhone 7.
Samsung Galaxy S8:
The Samsung Galaxy S8 is believed to be one of the most-awaited Smartphones this 2017. A senior official from Samsung has confirmed that no Samsung Smartphone will feature a flat screen. This flagship device is expected to have a 5.1-inch FHD IPS display with a pixel density of 847ppi. It will be powered by either Exynos/MediaTek or Snapdragon 830 processors with 6GB of RAM. The Galaxy S8 will also feature dual rear cameras with 12MP and 13MP resolutions, along with a 5MP front camera. It is also powered by Android Nougat with a storage option of 64GB and 124GB. It is all set to be launched in MWC 2017 Event, and the expected price is $670.
Apple iPhone 8:
Apple has been working on a unique design concept for its latest iPhone 8. The new range of iPhone's features and specifications are marvelous. With the launch of iPhone 8, the company is bringing an all-glass variant. Its release is expected to be near the festive season of the tenth anniversary of the Cupertino–based firm. The iPhone 8 is slated to appear in the fall of 2017.
Samsung Galaxy Note 8:
The Samsung Galaxy Note 8 will come up with different and new improved design. Note 8 will have a Snapdragon 830 chip, and its CPU is expected to be more powerful than the previous processor used in Note 7. This is to resolve the heat issues that plagued its predecessor. It will also possess a 4K screen display and will match iPhone's storage.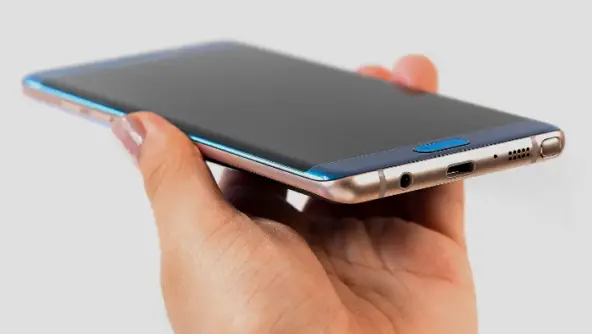 LG Flex 3:
LG's latest flagship phone is expected to feature a metal body with a high-end design and will be powered by Qualcomm Snapdragon 820 processor. It also has an inbuilt storage capacity of 32GB, which is expandable using the micro SD card, along with a 4GB of RAM space. Flex 3 also feature a fingerprint scanner and amazing camera and may possess a modular concept.
HTC and Google Smartphones (Sailfish and Marlin):
HTC has collaborated with Google to join their latest lineup for the Nexus brand. As per the sources, HTC is producing two Nexus devices which they called, the Sailfish (Pixel) and the Marlin (Pixel XL). According to rumors, Sailfish and Marlin will feature a 5-inch and 5.5-inch full HD screen displays, respectively. Both will come with a Snapdragon 820 processor, 4GB of RAM, and base storages of 32GB and 128GB. Sailfish and Marlin will also feature 8MP front-facing and 12MP rear cameras. It is expected to come with Android's latest OS, Nougat 7.1 with an all new Google Assistant.