1. Microsoft Surface Pro 4:
It has high screen resolution, flaunts a thinner look and is powered by 2.4GHz Intel Core i5-6300U processor that makes it a portable device. It has a built-in storage of 256 GB and has a 12.3inch screen. It has 5 MP front-facing Camera and 8 MP rear-facing camera.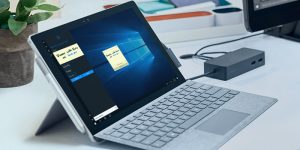 2. Apple iPad Pro:
It has an expandable usable screen and exceptional battery life. The keyboard cover and Apple Pencil Stylus make the device more suitable for the business. It has 8 MP iSight Camera (1080) HD and 5 MP FaceTime Camera.

3. Dell XPS 12:
It has taken cleverly new approach in 2 in 1 concept. It has hinge-less keyboard, edgy and accurate 4K display and has soft touch coating all over. It seems to take inspiration from Surface Pro line, but it dock keyboard is effectively usable and is included in the cost. It has 1.1GHz Intel Core m5 as it processor.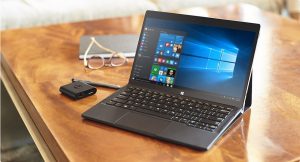 4. Sony Xperia Z4 Tablet:
Just like its previous line products, Sony Xperia Z4 Tablet has water resistant and dust resistant capabilities, making it ideal for the business user who doesn't prefer a fully rugged device. This tablet is a versatile device with a keyboard dock that eases the composing of emails and document writing. It is powered by 2GHz Qualcomm Snapdragon 810 processor.
5. Lenovo ThinkPad X1 Tablet:
It is one of the best convertible device available in the market. It is very thin and portable device and carries all the signature features of the ThinkPad device such as finish, track points, the red color scheme, and the shape of an Accutype key. Overall it is the best device to buy with an average battery life, but an expensive one.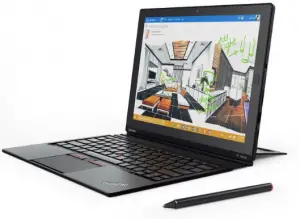 6. Samsung Galaxy TabPro S:
Samsung Galaxy TabPro is among the few Windows tablets that have screen with a3:2 aspect ratio. It is extremely thin and has nice AMOLED display with Light Keyboard base which comes with the device.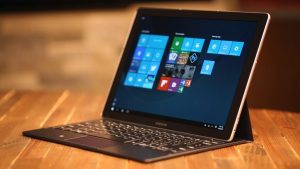 7. Asus Transformer 3 Pro:
The Transformer 3 Pro is the only tablet that offers 16 GB of RAM. It has an ultra- high resolution of 2880 x 1920 with a 12.6-inch display. Apart from the standard keyboard, it also has a docking station, a trusted platform module for improved security and a stylus. It is value for money device.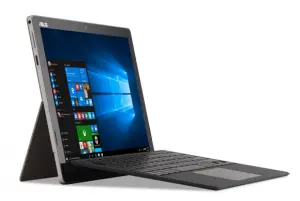 8. Getac RX10:
It is a very light and portable device with a decent battery life. It lets to go where another device won't let due to its bright screen and rugged design. The screen of the Getac RX10 is so good that you can even work in it under direct sunlight. This slate can bear a fair amount of hardship like being dropped or bear dust and water and much more. It also comes with various expansion options like, NFC/RFID card reader, barcode scanner and hot swappable batteries.
9. Fujitsu Stylistic R726:
It is a device that is budget friendly and enterprise friendly. The device shows the traces of the Surface Range by Microsoft but added its touch by making the device convertible. It has a storage capacity of maximum 8GB RAM and comes with a variety of accessories. The device also has good after sales service. It is equipped with a nice docking station and detachable keyboard.
10. HP Elite x2 1012 G1:
The device is surely designed for the business class keeping it enterprise friendly like Fujitsu and HP. It can kickstand which allows the screen to bend in any angle. It is a strong device, undergone under 12 stress point, has no of security features and easily upgradable. It has an active pen and a great keyboard that makes typing comfortable as if working on a real notebook.