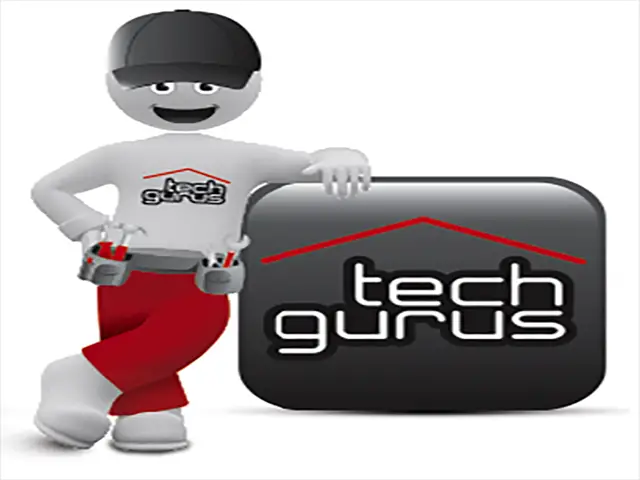 Indians have played an important role in all major fields across the globe, and the IT sector is no different. We have Indians in key positions in successful global companies like Google, Microsoft, Infosys, Adobe, Nokia, SanDisk and more. Here are some of the Indian tech leaders who have made us Indians proud.
1. Satya Nadella – Satya Nadella was born in Hyderabad (now known as Telangana, India, an Indian-American business executive currently the Chief Executive Officer (CEO) of Microsoft. Previously he was executive Vice-President of Cloud and enterprise group, Corporate Vice-President of Business Solutions and Search & Advertising Platform Group and Vice-President of the Business Division. He was also a Senior Vice-President of Research and Development for the Online Services Division and President of the Server & Tools Division. Satya Nadella is one of the highest paid CEO's in the US with a salary of $84.3 million as of 2014, with a net worth of $1.34 billion as of January 2018.
2. Sundar Pichai – Sundar Pichai was born in Madurai, India, an Indian- American business executive currently the Chief Executive Officer (CEO) of Google Inc. Previously he has worked in engineering and product management at Applied Materials at McKinsey and Company; he joined Google in 2004, where he was in charge of the product management and innovation for Googles client software products including Google Chrome and Chrome OS. He is also on the Board of members of Alphabet Inc., CapitalG, and Magic Leap. He receives a salary of $199.7 million (most of it as stock) as of 2016, and his net worth is $1.2 billion as of 2017.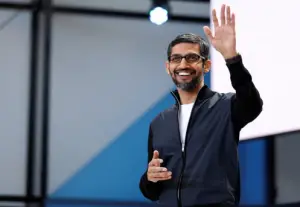 3. Shantanu Narayen – Shantanu Narayen was born in Hyderabad (now Telangana), India who is an Indian- American business executive currently the CEO of Adobe systems and is also the President of the board of Adobe Foundation. He started his career in Apple, later served as a director of the desktop for Silicon Graphics, also co-founded Pictra Inc. and he joined Adobe as a senior Vice-President of worldwide product research. Shantanu Narayen has received an honorary doctorate from Bowling Green State University, his alma mater. He is a board of member of Adobe systems, University of California and Adobe Foundation. He receives a salary of $17.89 million as of 2014.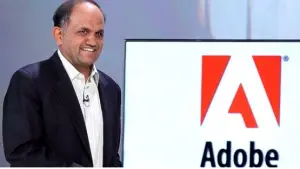 4. Rajeev Suri – Rajeev Suri is a born Indian, Singaporean citizen currently living in Espoo, Finland. He is the Chief Executive Officer (CEO) of Nokia. Rajeev has 20 years of international experience with expertise in big data analytics, cloud computing, internet business model and more. He has resided in India, Mexico, UK, Germany and Saudi Arabia. He is also United Nations Broadband Commissioner. His salary is $1.2 million as of 2016.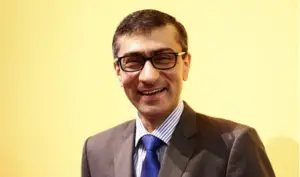 5. George Kurian – George Kurian was born in Kerala, India who is currently the Chief Executive Officer (CEO) of NetApp. He joined the company in 2011 where he was responsible for the solutions portfolio. Previously he was the vice president and general manager of the Application Networking and Switching Technology Group at Cisco Systems, worked with Akamai Technologies, McKinsey and Company and Oracle Corporation.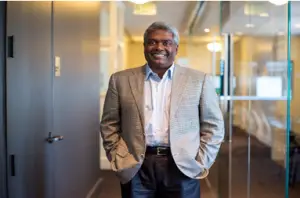 6. Padmasree Warrior – Padmasree Warrior, was born in Andra Pradesh, India who is currently the Chief Executive Officer (CEO) of NIO US. She joined Motorola in 1984; she has served the company for over 23 years. Padmasree later joined Cisco systems as CTO. She is a board of member of Microsoft, Joffrey Ballet and Museum of Science and Industry.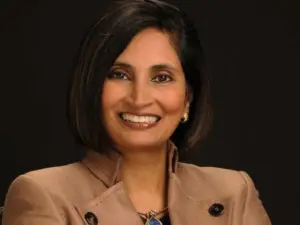 7. Dinesh Paliwal – Dinesh Paliwal was born in Agra, India. He is known notably for being the President and CEO of Harman International Industries; he is an Indian- American businessman. He serves as a member of the board of Bristol- Myers Squibb, Raytheon Company, TYCO international, ADT and Embark Corporation. He has received the Indian American Achiever Award by the Global Organisation of People of Indian Origin. He received total compensation of $30.4 million in 2008.
8. Vinod Dham– Vinod Dham was born in Pune, India. He is famously known as Pentium Engineer for his effective contribution to the Pentium microprocessor of Intel Co. of USA. He is a mentor and advisor to many Indian and the US-based companies. He was awarded the NRI Achievement Award at the NRI Global Summit, 2009. He was presented the People's Choice Award in the category of Science and Technology by Times of India Group.
9. Sabeer Bhatia – Sabeer Bhatia was born in Chandigarh, India. He is the founder of the webmail company Hotmail.com. Previously Sabeer worked for Apple Computer and Firepower Systems Inc. He is also known to have started a free messaging service called JaxtrSMS.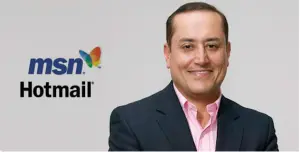 10. Ashok Vemuri – Ashok Vemuri is an Indian-American business executive born in New Delhi, India, currently the CEO of Conduent, Xerox's outsourcing company. Previously he worked in investment banking at Deutsche Bank AG and Bank of America, served as a senior Vice-President of Infosys, and he was the CEO and President of iGATE. He has received Outstanding Entrepreneurship Award and CEO of the year award in 2015.