In an era when we are spending more and more time at home, it might be a good idea to splurge on some bathroom gadgets to make your life a little easier. When you think of the bathroom, you don't immediately think of high-tech. However, given that technology pervades every aspect of our lives, it stands to reason that it would find its way into our most utilitarian room as well.
1. Chromatherapy Shower
The chromotherapy showers will provide you with four additional shower modes including rainfall, mist, waterfall, and jet. These systems use technology to enhance design by awakening the senses and providing users with unparalleled moments of relaxation. It will completely envelop your entire body in water, light, and color, all perfectly tailored to your mood. A wellness world where design and comfort coexist in perfect harmony. A world in which you can transform your shower into your spa with the press of a button.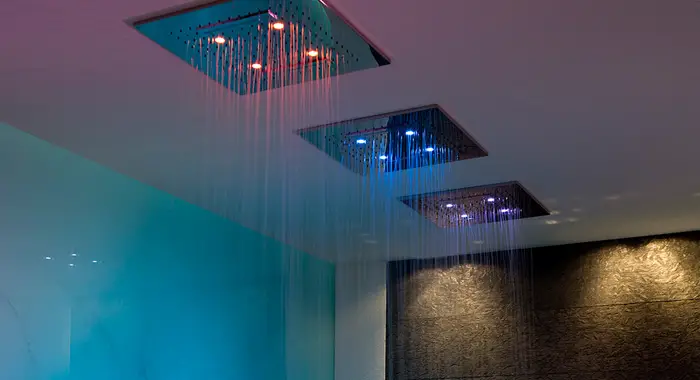 2. Bathroom Privacy Glass
You want privacy when you shower, but you also want light when you do your makeup. The adhesive film can fit into any window after cutting it down, and when plugged in, it changes the transparency or opacity of the glass using an app as a remote control. It gives you the necessary privacy without impairing the glass's ability to reflect light, which is especially important during the day.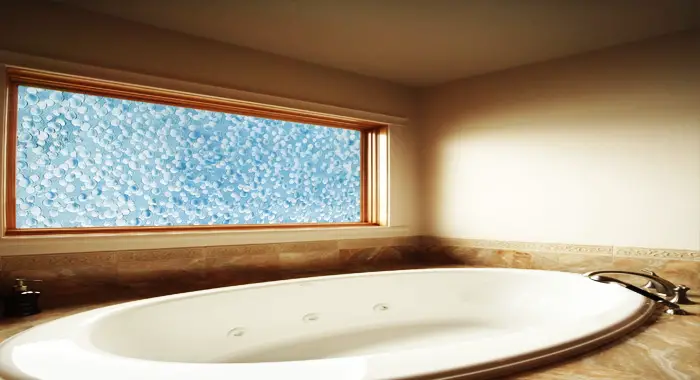 3. Kohler Shower Speaker
These speakers are small, sleek, and powerful, as well as water-resistant and high-fidelity, so your music can sound as clean as you feel. The speaker connects directly to the showerhead, bringing your music closer than ever while showering. The whole ground-breaking showerhead produces a full coverage, revitalizing spray of water while playing your favorite sounds for a sensory experience unlike any other.
4. TOTO Toilet Features
TOTO includes opulent features such as an automatically opening and closing lid, auto flush, heated seat, electrolyzed water to self-clean the bowl, a nightlight, and even a remote control. When properly installed, TOTO toilets have excellent flushing characteristics and do not produce any spray. TOTO toilets are among the most hygienic available on the market today. Thanks to the extraordinary technologies they contain.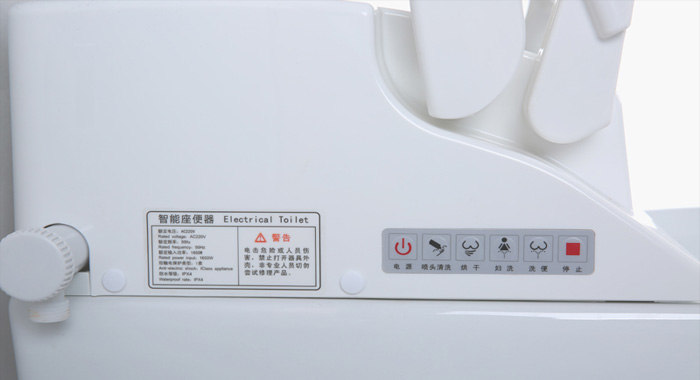 5. Steam Shower
A steam shower is a type of bathing in which water vapor produced by a humidifying steam generator disperses around a person's body. It is essentially a steam room with the functionality of a bathroom shower. They are a great way to unwind after a workout. The warmth aids in the opening of capillaries, allowing blood to flow, resulting in removing metabolic waste that accumulates in muscles and causes muscle soreness. A steam shower can also aid in circulation.
6. Touch-Free Toilet Flush
At times, especially in public toilets, we hesitate in touching the flush of toilets because they are touched by many and due to coronavirus the thing has become worse. No-one wants to touch dirty and germs containing flushes. So here is the solution: you can now go for a touch-free toilet flush where you just have to flush your toilet by placing your hand over the sensor and you do not have to come into contact with any surfaces to flush away waste. They have inbuilt batteries and don't require any electricity.
7. Towel Warming Drawer
These drawers will keep your towel or robe warm, providing you with the ultimate spa experience in the comfort of your own home. When your towels are wet, you put them to dry, due to which an odour starts coming in but with this, Damp towels can be tossed into the drawer to dry, completely avoiding that offensive odour you loathe. These can be installed both indoors and outdoors and have a variety of temperature settings. Imagine you are stressed and in need of some relaxation, how soothing to have a hot towel ready to relieve your stress.
8. Vanity Mirror TV
For most of us, the bathroom is a place to unwind and have some peace and installing a TV will make the space more convenient. The Vanity Mirror TV combines a large mirror with an ultra-thin Samsung television and cleverly hides behind a large mirror. When the TV turns on, it appears magically through the glass, and when it turns off, it vanishes completely. The mirrors are custom-made to fit your bathroom perfectly and are easily hung on the wall using the included mount. Include a waterproof remote so you can watch TV from anywhere in your bathroom without worrying about it getting wet.
9. Digital Shower Controls
The built-in digital thermostat is the main difference between digital and traditional showers. The device employs cutting-edge technology to remotely and precisely control the temperature and flow of water, enhancing your showering experience. An external digital control panel or remote helps to accomplish this. The days of controlling your shower with large, bulky buttons and knobs are long gone. On the control panel of most digital showers is a stylish LED display that can easily operate with the touch of a finger. They can also work in tandem with a smartphone app or voice assistants.
10. Electric Toothbrush
You may believe that after all these years, you have mastered the art of brushing your teeth, but there is a lot more to it than you may realize. If your curiosity piques, meet the Oral-B Io electric toothbrush, which will tell you if you're doing it correctly or if there's room for improvement. For example, you can choose whether you want an intense scrub, a gentle cleaning for sensitive teeth, a gum cleansing, or just a daily routine. When you brush with the appropriate amount of pressure, the screen glows bright green. If you press too hard, the motor will automatically slow down to avoid eroding your gums.